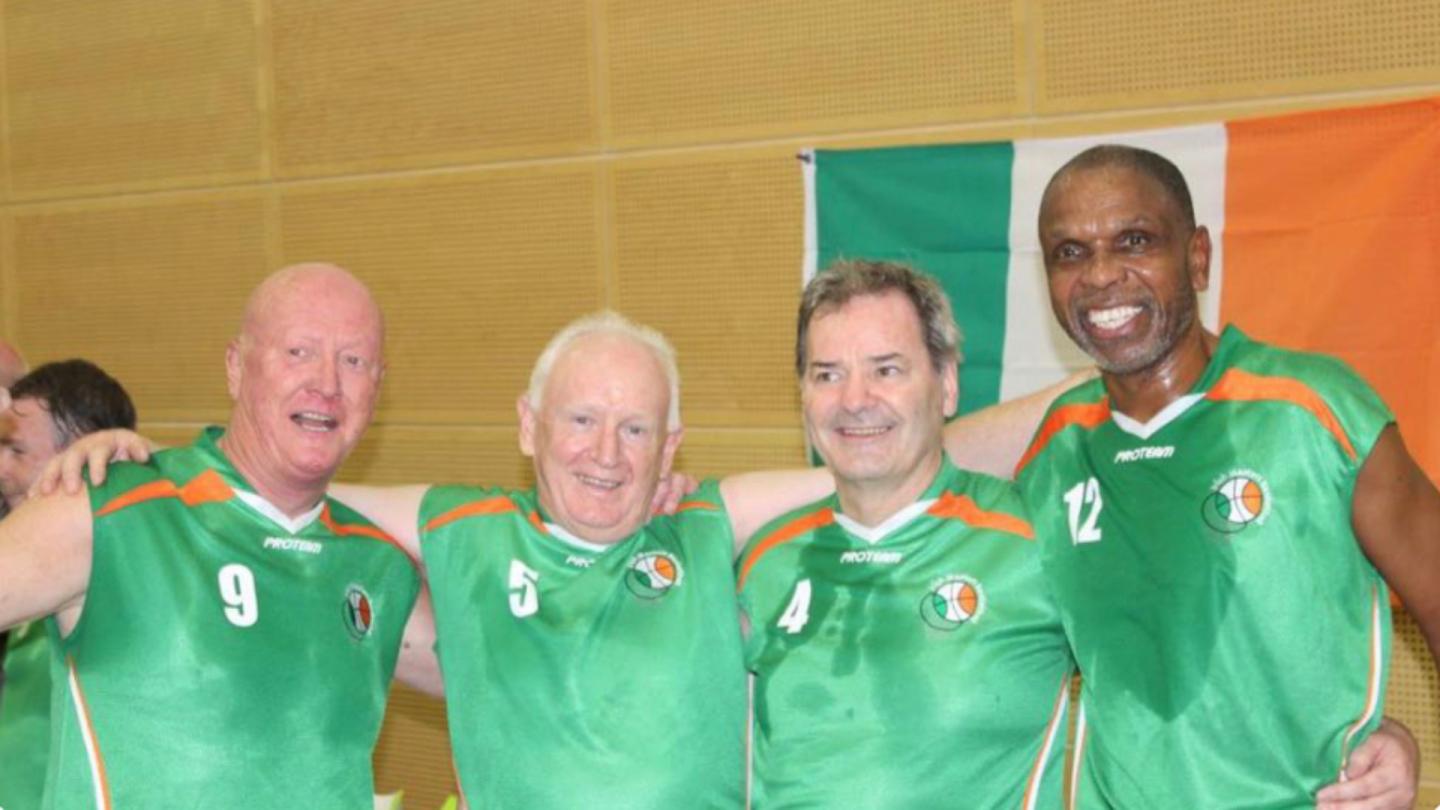 Feb 23 2022
Basketball Ireland enters three teams into FIMBA Masters European Championships
Basketball Ireland and the Elite Performance Committee is pleased to announce that three teams will represent Ireland in the FIMBA Masters European Championships in Malaga from June 24th to July 3rd.
The administrator for masters basketball in Basketball Ireland, Mike Murray, welcomed the move.
"A massive thank you to the EPC and Basketball Ireland for ratifying the teams to travel to the European Championships. Masters basketball is going from strength to strength in Ireland and allows our players to continue playing competitive basketball and earning international caps later in their careers. Congratulations to all the coaches and managers on their selection to the relevant positions." - Mike Murray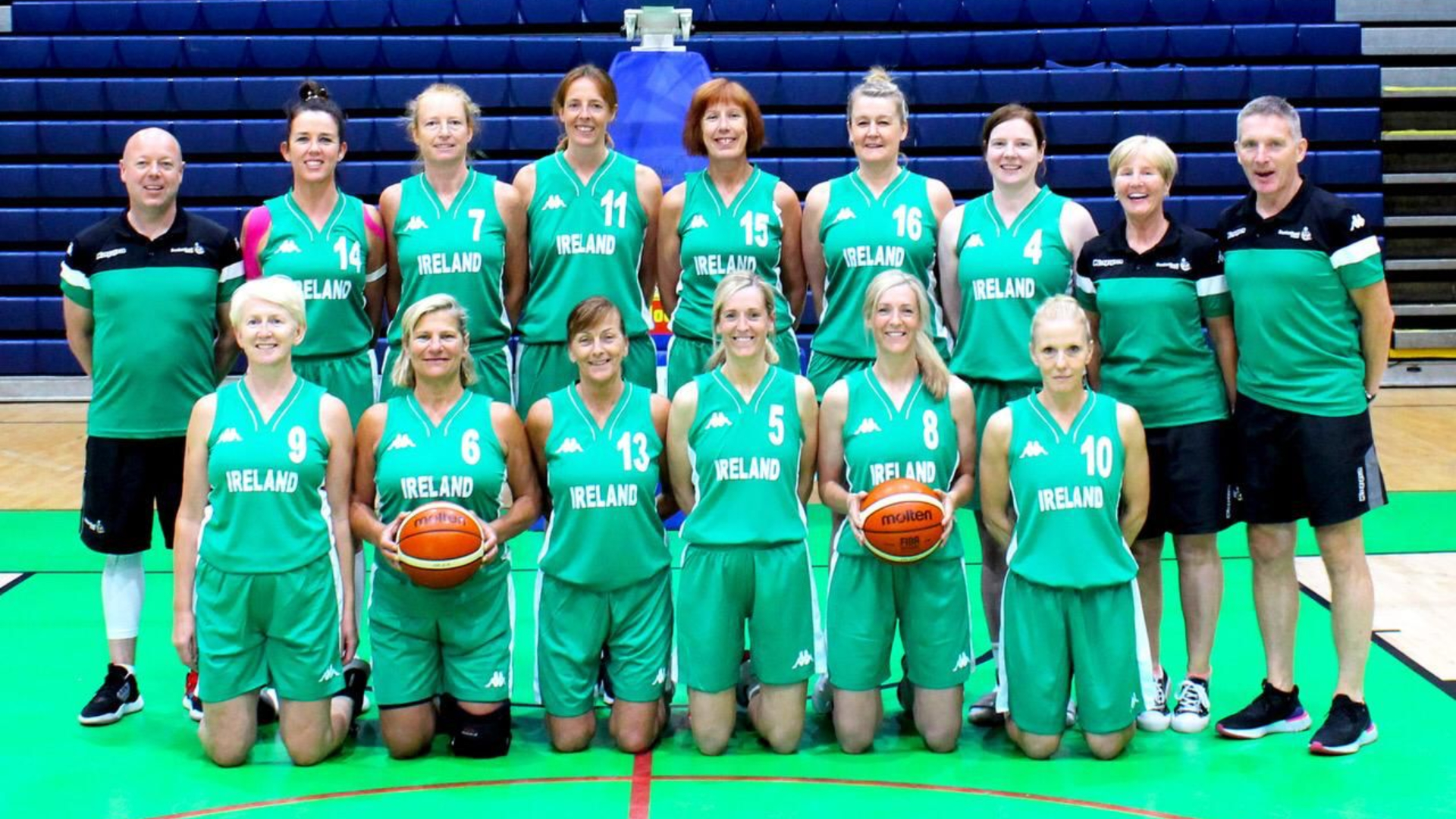 Ireland's Over-40 Women's team which competed in the FIMBA World Masters Championships in Helsinki in 2019
Siobhan Caffrey is Ireland's Over-55 Women's head coach. "I'm delighted to be appointed coach of the Irish women's Masters basketball team. Working with people of the calibre of Collette Boylan and Ann-Marie Lenihan will be a pleasure as we prepare for the European Championships in Malaga in June."
"It's a great honour to represent Ireland at this level. The coaching team and players have been working hard over the past two years and we welcome the foresight of Basketball Ireland in supporting the masters basketball programme. We look forward to the challenge of the European Masters championships in Malaga in June." - Eddie Guilmartin, Ireland Over-60 men's head coach
Derck Payne has been appointed the Over-65 head coach. "We have a strong squad with many former senior internationals and are looking forward to matching up with the best in European master's basketball."
The team selection process will now proceed to trials and the information for this is below.
O55 Women
Head Coach. Siobhan Caffrey
Assistant Coach. Collette Boylan
Manager. Ann Marie Lenihan
Women's O55's Open Trials:
Sat 26th Feb 2pm-3pm
Sunday 27thFeb 3pm -4.30pm
Both trials take place in St Catherine's Hall, Marrowbone Lane, Dublin D08W5WC. For more information please email: lenny242@gmail.com
O60 Men
Head Coach. Eddie Guilmartin
Assistant coach. Owen O'Brien
Manager. Liam Lavelle
O65 Men
Head Coach: Derck Payne
Assistant Coach: Adrian Payne
Manager: Brendan Burke
Men's O60/65 Open Trials:
Day/Date: Sunday March 13th 2022.
Venue: Our Ladys Bower Secondary School, Athlone, Co. Westmeath
Time: 2pm -5pm
For more information please email: lavelleliam@icloud.com