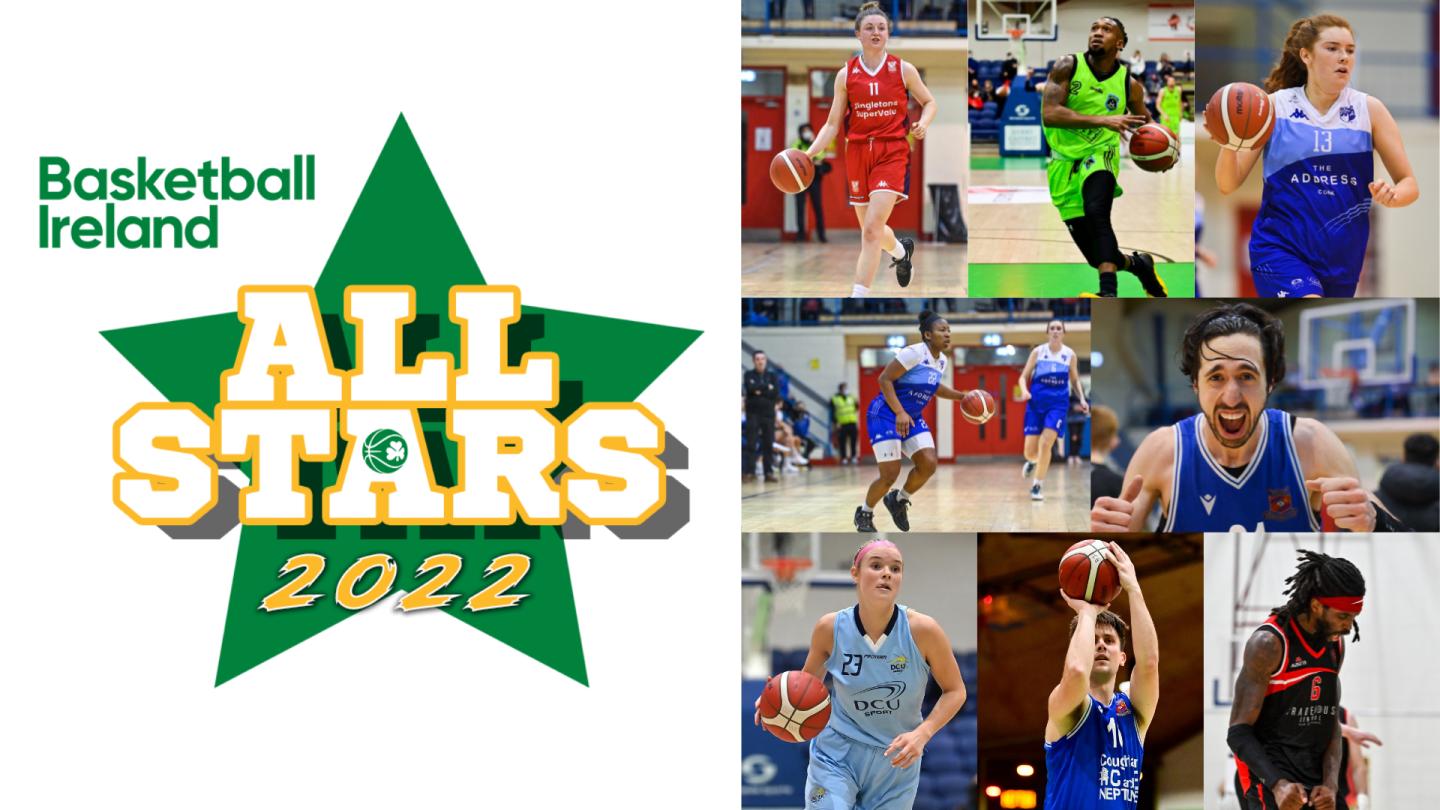 Apr 01 2022
2021/22 All-Stars announced
The 2021/22 Basketball Ireland National League All-Stars have been announced today.
The All-Stars were voted for by the coaches in each division of the InsureMyVan.ie Super League, MissQuote.ie Super League, InsureMyVan.ie Division 1 and MissQuote.ie Division 1. It sees five players from each of the four leagues awarded first team All-Stars, with second and third team All-Stars also announced.
The first team awards will be presented at the National League finals on Saturday.
"This weekend's National League finals complete our domestic season and the All-Stars awards are a fitting way to acknowledge some of the outstanding performers throughout the season." - John Walsh, Basketball Ireland National League manager
InsureMyVan.ie Super League All-Star Team
| | |
| --- | --- |
| InsureMyVan.ie Super League | All-Star Team One |
| Aaron Calixte | Garvey's Tralee Warriors |
| Andre Nation | Tradehouse Central Ballincollig |
| Kason Harrell | Killester |
| Nils Sabata | C&S Neptune |
| Roy Downey | C&S Neptune |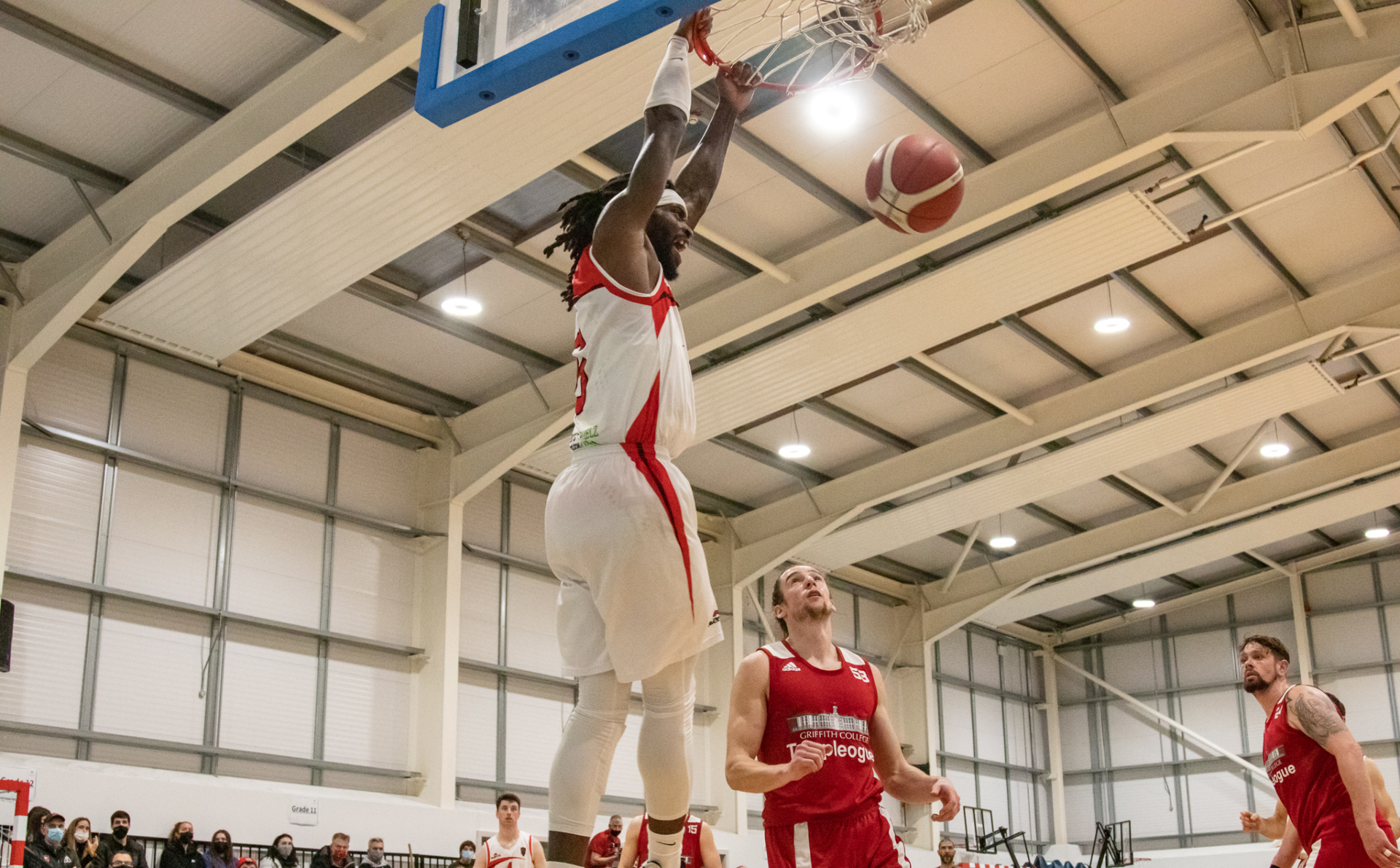 Andre Nation of Tradehouse Central Ballincollig
InsureMyVan Super League All-Star Team Two
| | |
| --- | --- |
| InsureMyVan.ie Super League | All-Star Team Two |
| Daniel Jokubaitis | Garvey's Tralee Warriors |
| De'Ondre Jackson | NUIG Maree |
| Jonathan Jean | UCD Marian |
| Nikola Roso | Garvey's Tralee Warriors |
| Stefan Zecevic | DBS Éanna |
InsureMyVan Super League All-Star Team Three
| | |
| --- | --- |
| InsureMyVan.ie Super League | All-Star Team Three |
| Adrian O'Sullivan | Tradehouse Central Ballincollig |
| Cian Heaphy | C&S Neptune |
| Eoin Quigley | Garvey's Tralee Warriors |
| Lorcan Murphy | Griffith College Templeogue |
| Milorad Sedlarevic | Tradehouse Central Ballincollig |
MissQuote.ie Super League All-Star Team
| | |
| --- | --- |
| MissQuote.ie Super League | All-Star Team One |
| Bailey Greenberg | DCU Mercy |
| Carrie Shepherd | The Address UCC Glanmire |
| Claire Melia | The Address UCC Glanmire |
| Edel Thornton | Singleton SuperValu Brunell |
| Kwanza Murray | Singleton SuperValu Brunell |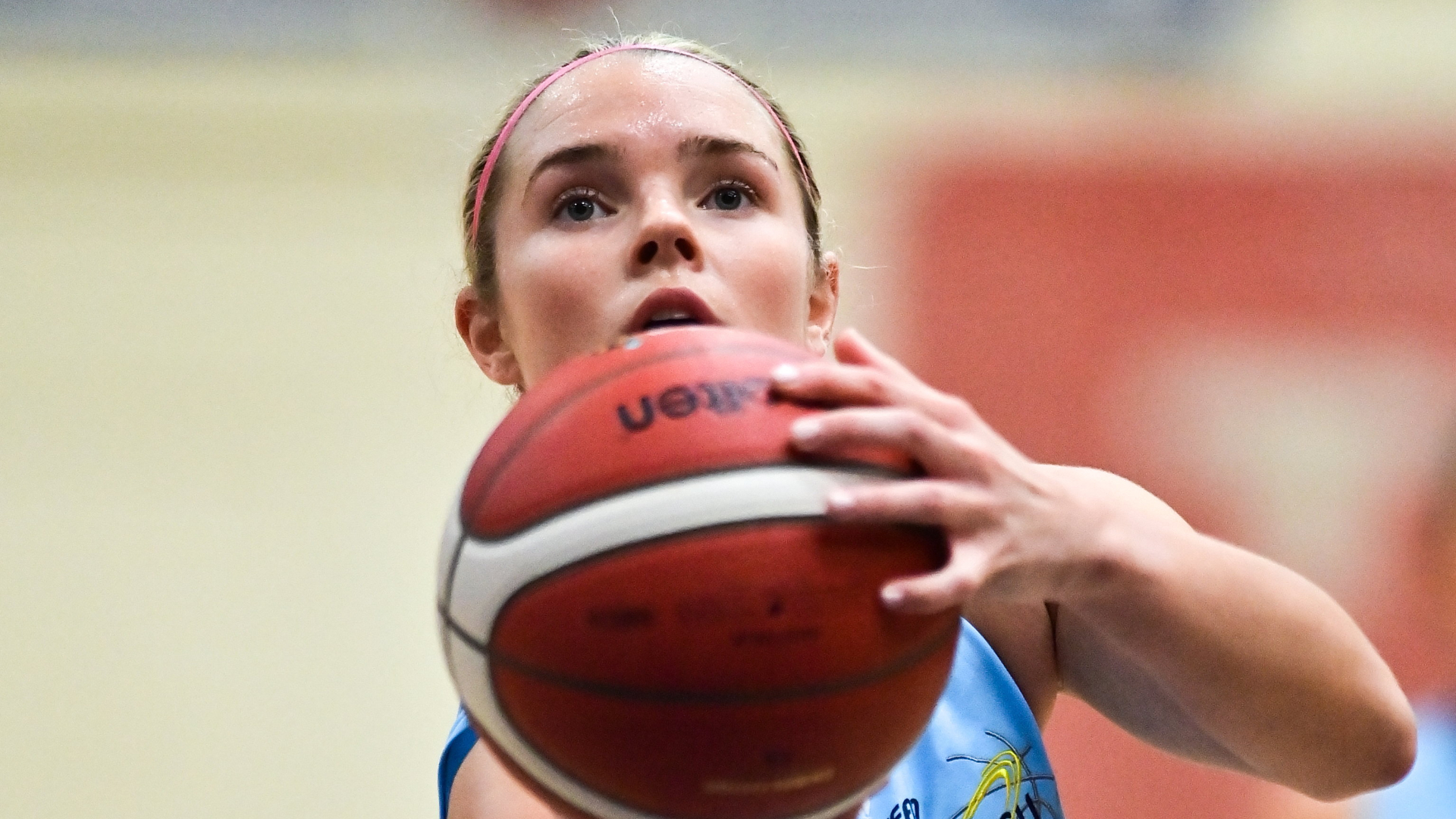 Bailey Greenberg of DCU Mercy
MissQuote.ie Super League All-Star Team Two
| | |
| --- | --- |
| MissQuote.ie Super League | All-Star Team Two |
| Áine McKenna | The Address UCC Glanmire |
| Alarie Mayze | DCU Mercy |
| Rachel Thompson | WIT Waterford Wildcats |
| Shannon Powell | Killester |
| Shannon Ryan | Singleton SuperValu Brunell |
MissQuote.ie Super League All-Star Team Three
| | |
| --- | --- |
| MissQuote.ie Super League | All-Star Team Three |
| Abby Flynn | WIT Waterford Wildcats |
| Ciara Bracken | Leixlip Amenities Liffey Celtics |
| Michelle Clarke | Killester |
| Myah Taylor | Killester |
| Shannon Brady | Fr. Mathews |
InsureMyVan.ie Division 1 All-Star Team
| | |
| --- | --- |
| InsureMyVan.ie Divison 1 | All-Star Team One |
| Andre Wolford | Limerick Celtics |
| Keith Jordan | EJ Sligo All-Stars |
| Manny Payton | Limerick Sport Eagles |
| Tala Fam Thiam | UCC Demons |
| Toby Christensen | UCC Demons |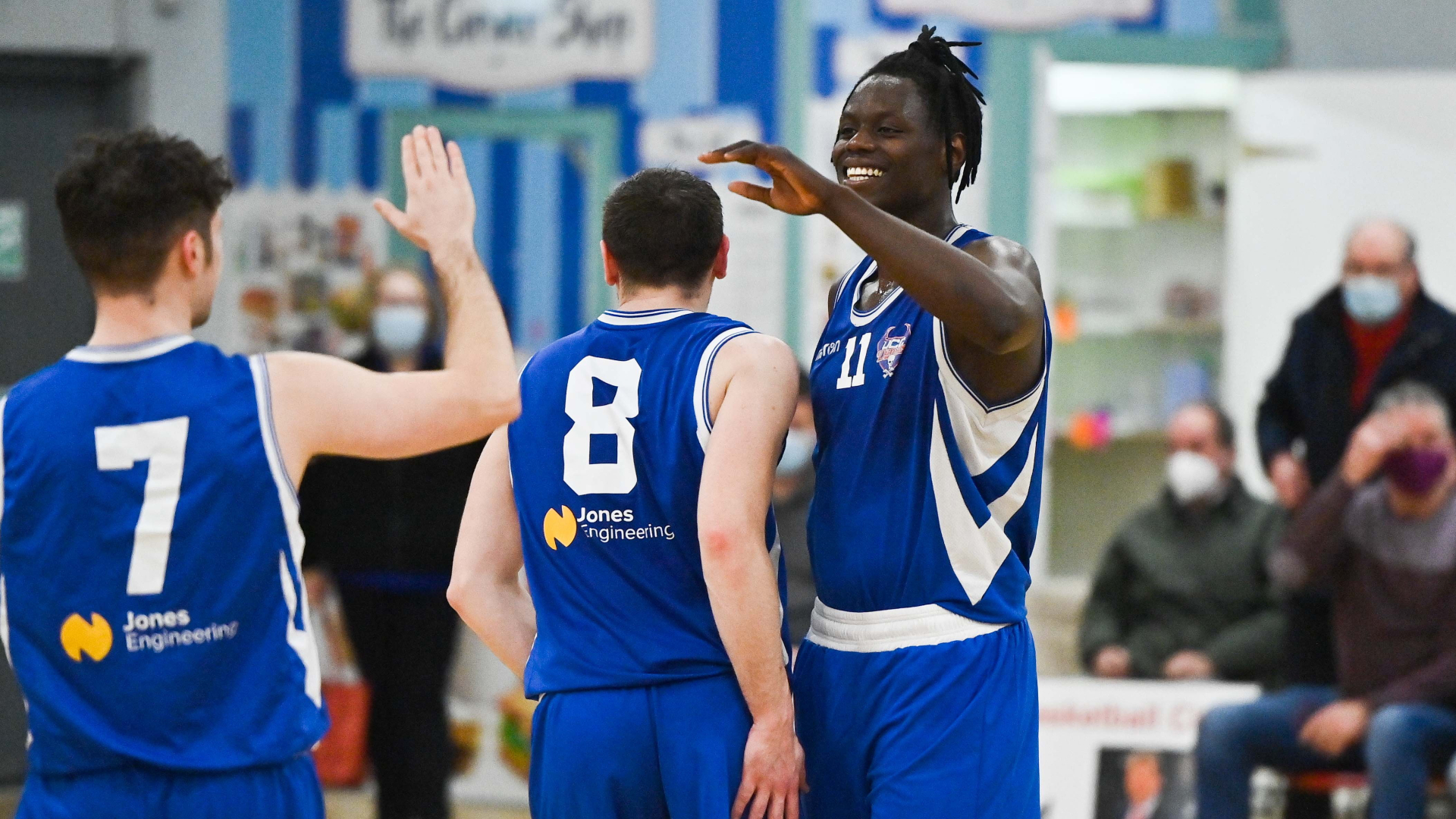 Tala Fam Thiam of UCC Demons
InsureMyVan Division 1 All-Star Team Two
| | |
| --- | --- |
| InsureMyVan.ie Divison 1 | All-Star Team Two |
| Conor O'Sullivan | Ulster University |
| Michael Bonaparte | McGowan's Tolka Rovers |
| Nate Schafer | IT Carlow Basketball |
| Trevor Recio | Grand Hotel Malahide |
| Zach Powell | EJ Sligo All-Stars |
InsureMyVan Division 1 All-Star Team Three
| | |
| --- | --- |
| InsureMyVan.ie Divison 1 | All-Star Team Three |
| Jonathan Garcia | Fr. Mathews |
| Emilyan Grudov | Scotts Lakers Killarney |
| Finn Hughes | Abbey Seals Dublin Lions |
| Godwin Bohane | Scotts Lakers Killarney |
| Kyle Hosford | UCC Demons |
MissQuote.ie Division 1 All-Star Team
| | |
| --- | --- |
| MissQuote.ie Division 1 | All-Star Team One |
| Hazel Finn | NUIG Mystics |
| Lexi Possett | Ulster University |
| Shannon Cunningham | LYIT Donegal |
| Sofia Paska | Limerick Celtics |
| Yuleska Ramirez Tejeda | Limerick Sport Huskies |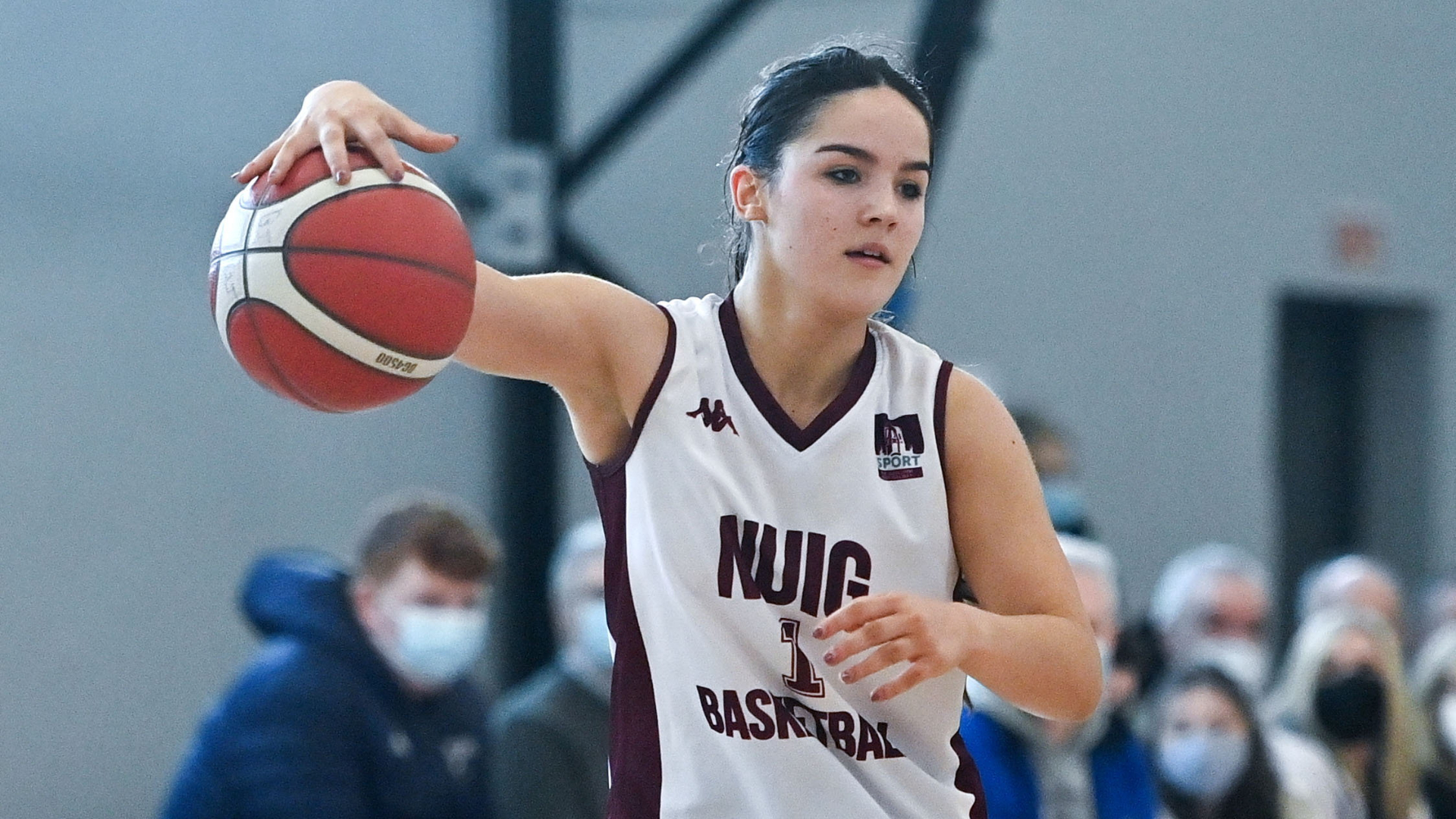 Hazel Finn of NUIG Mystics
MissQuote.ie Division 1 All-Star Team Two
| | |
| --- | --- |
| MissQuote.ie Division 1 | All-Star Team Two |
| Áine McDonagh | NUIG Mystics |
| Antigonie Sanabria | Portlaoise Panthers |
| Courtney Cecere | NUIG Mystics |
| Peggy Black | Swords Thunder |
| Taylor Herd | Limerick Sport Huskies |
MissQuote.ie Division 1 All-Star Team Three
| | |
| --- | --- |
| MissQuote.ie Division 1 | All-Star Team Three |
| Abigail Rafferty | Ulster University |
| Aoife Callaghan | Ulster University |
| Jah-Leah Ellis | Griffith College Templeogue |
| Kara McCleane | NUIG Mystics |
| Sara Messler | NUIG Mystics |