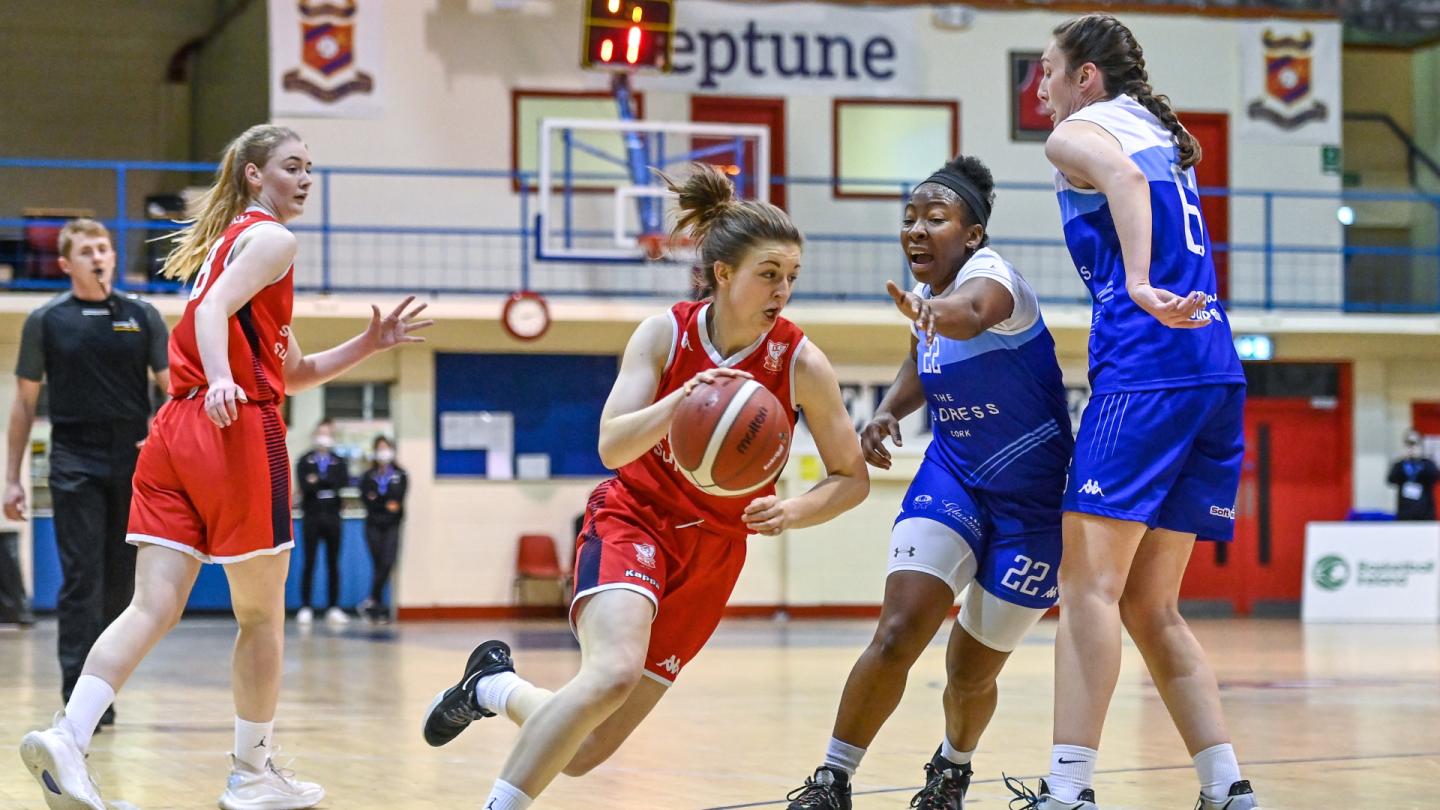 Mar 31 2022
Injury rules out Thornton for MissQuote.ie Champions Trophy final
Ireland co-captain Edel Thornton will miss the MissQuote.ie Champions Trophy final against The Address UCC Glanmire on Saturday, after tearing her MCL in last weekend's semi-final win over WIT Waterford Wildcats. The Singleton SuperValu Brunell player said that she will require eight weeks of rehab.
Thornton, who was speaking at a media day ahead of the National League finals weekend, said: "We've been through a lot this year and we've come up short on a few occasions and this was our opportunity and we were really going for it and I was really in the middle of it all the time, being there for everyone and we were pushing each other forward constantly. So not being able to be out there with them on Saturday will be very hard, but look I will be there and I will be as vocal as I would be if I was out there and the girls know that. I will be even louder than I would be if I was playing. It's hard, these things happen, it's not the end of the road, I have a lot more finals to be a part of yet, so it's grand."
All the games from the weekend will be streamed be streamed live on Basketball Ireland's YouTube channel and spectator tickets for the finals can be purchased here.