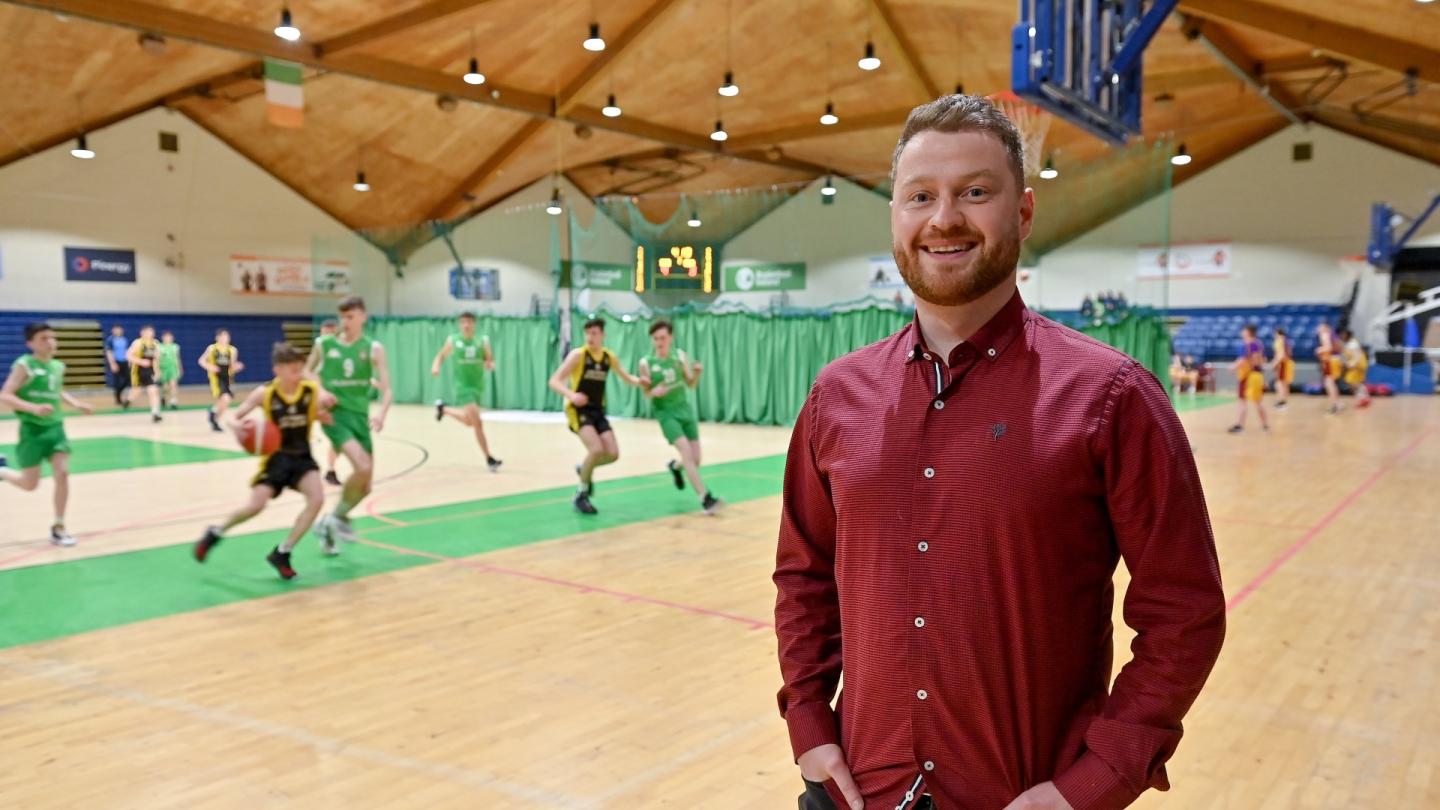 Apr 28 2022
Robert Fahy announced as Basketball Ireland's Digital Media Manager
Basketball Ireland is delighted to announce the appointment of Robert Fahy as our new Digital Media Manager.
The Sligo native, who started on Monday, brings a wealth of broadcasting and written experience in the sporting sphere. He joins from Midlands 103, where he spent almost three years as a journalist and Sports Editor. Fahy has also done freelance writing for national and international publications, such as the Irish Examiner and Tifo Football.
Fahy, who played schools basketball for Summerhill College, began his media career at the The Sligo Champion, reporting on Sligo All-Stars National League games at the age of fifteen for his local paper.
Speaking about his new role, Fahy said: "I'm very excited to be joining an organisation like Basketball Ireland at a time when the atmosphere surrounding the sport in Ireland is in such a good place. It feels like we are on the precipice of something special, both on and off the court. I think there's a massive scope to capitalise on this momentum and engage with a new audience through our social media channels, growing the love and bringing basketball participation levels to new heights. On a personal level, I'm really looking forward to tapping into the knowledge of a very experienced management team to help achieve these goals."
Nathaniel Cope, Head of Media, Communications and Digital, added: "We delighted to have someone of the calibre of Robbie join the team. Our digital footprint has increased hugely over the last number of years and Basketball Ireland has ambitious growth plans in that area, which we will be implementing with Robbie, as we continue to drive basketball forward."