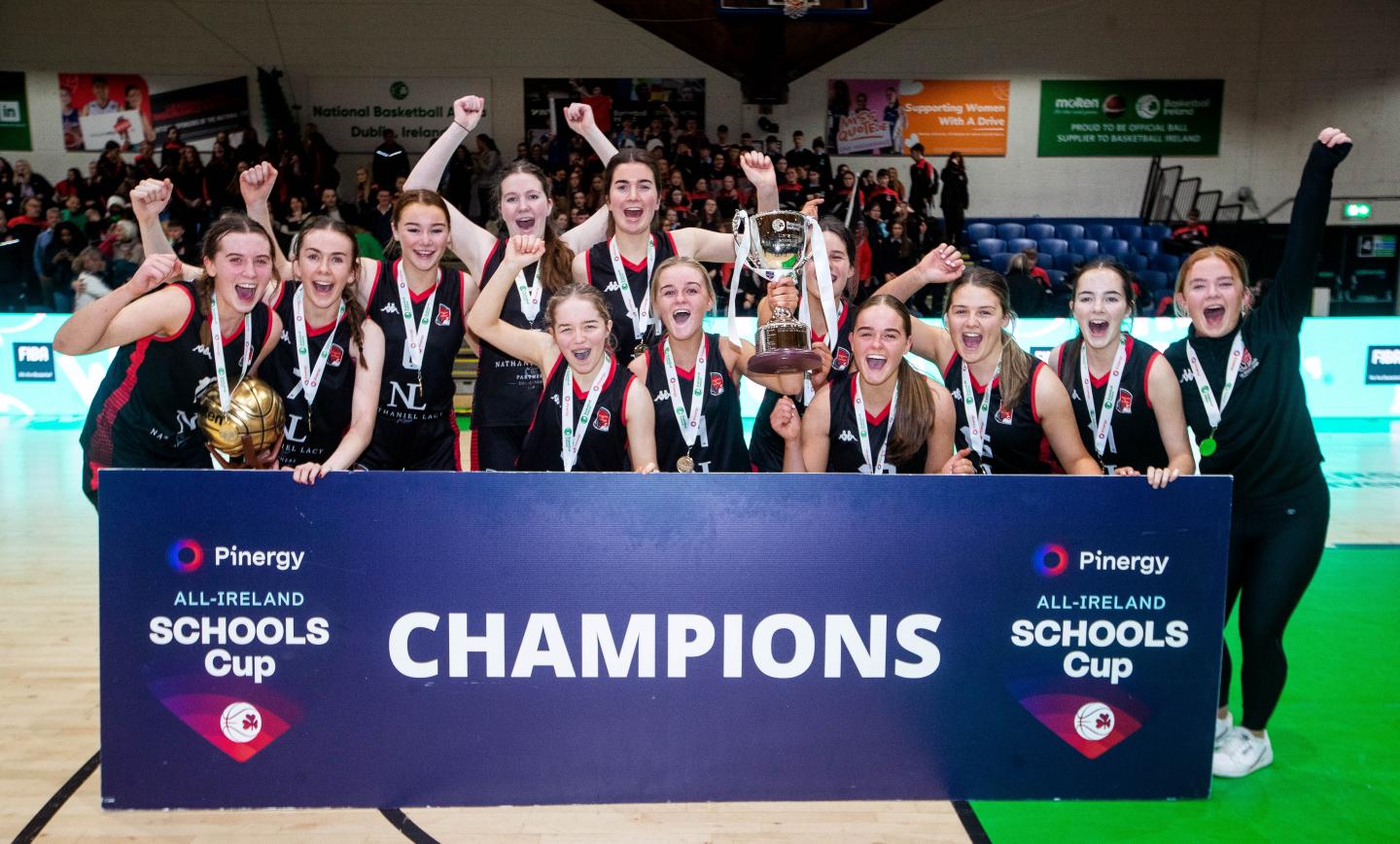 Jan 18 2023
Virginia College Cavan crowned Pinergy U19A All-Ireland Schools Cup champions after 21-point Emma Tolan haul
Virginia College Cavan are the Pinergy U19A All-Ireland Schools Cup champions after a dominant showing against St Aloysius College, Cork, coming out on top on a 43-22 scoreline.

Emma Tolan headed the scoring charts with 21 and was named as the final MVP.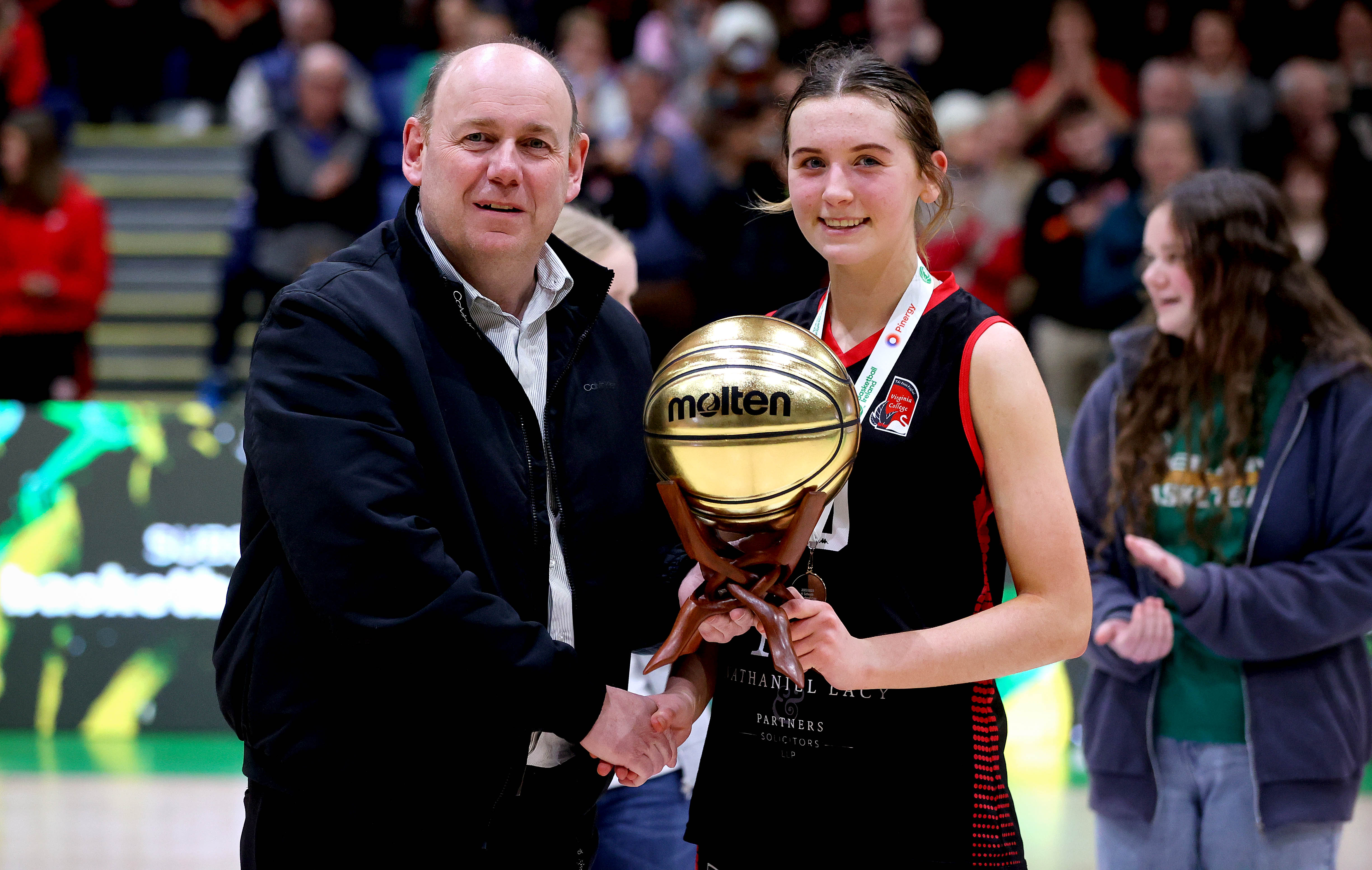 The Cavan school got the start they had been hoping for, opening up a nine-point lead thanks to some early scoring from the Tolan sisters, Niamh and Emma.

Irish underage international Amy Duggan stepped up for St. Aloysius in the second quarter, marked by a trademark effort from the three-point arc to cut the deficit.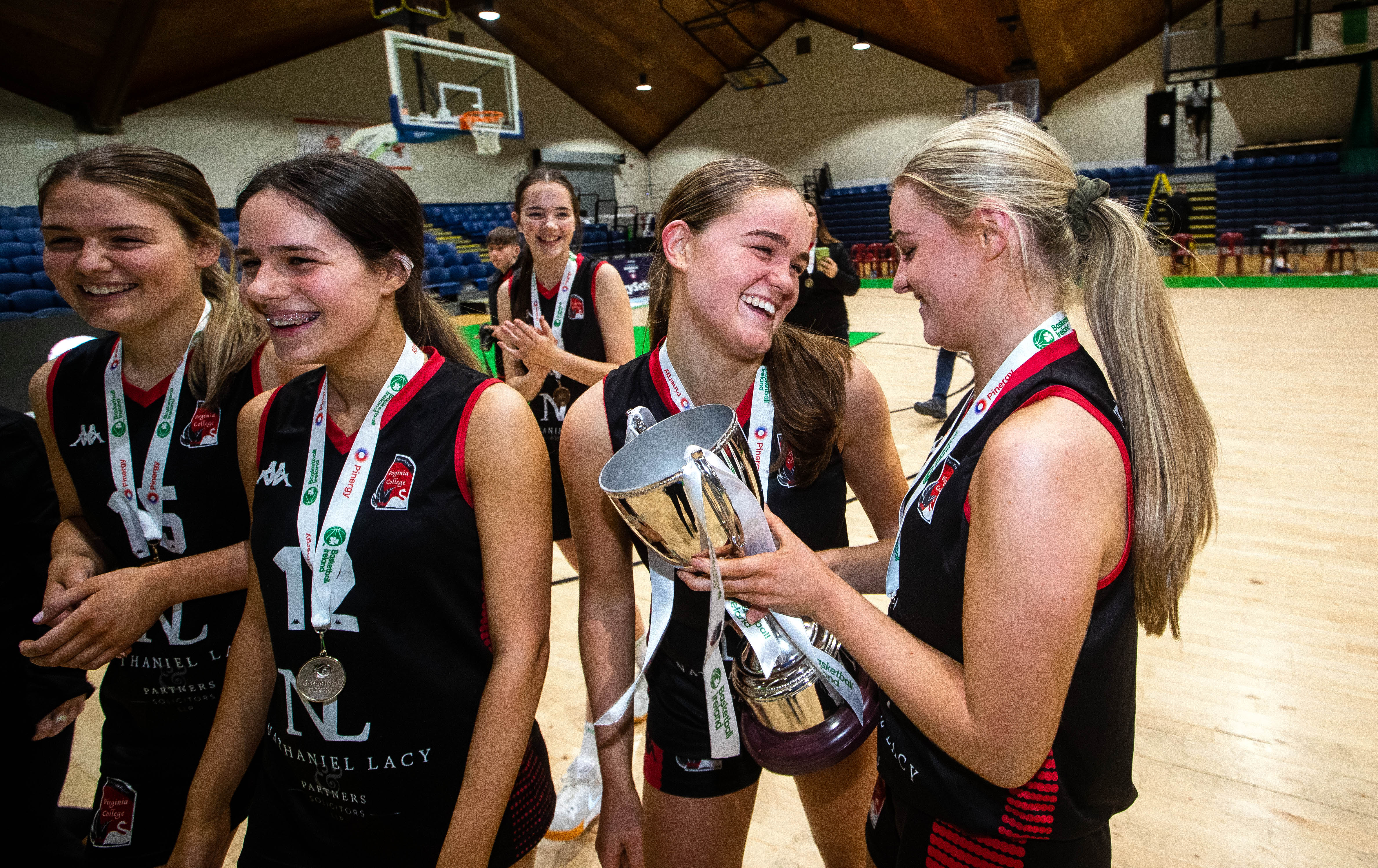 However, Duggan was under the watchful eye of her international teammate Niamh Tolan who did a stellar job on defence.

Virginia College led 23-11 at the break. It was a deficit that would prove to be a mountain to climb for the Cork side.



Katie Tarrant and Sally Palmer added some more scores for Virginia to ensure them the title of All-Ireland champions before captain Katie Tarrant hoisted the trophy.
---

Quarter Scores:
Q1: 6-12 Q2: 11-23 Q3: 20-33 Q4: 22-43
Top scorers:
St Aloysius College, Cork: Amy Duggan 9, Katie Tarrant 7, Sally Palmer 6.

Virginia College, Cavan: Emma Tolan 21, Niamh Tolan 14, Ciara Brady 4



St Aloysius College, Cork: Katie Tarrant, Caoimhe Gilmartin, Ciara Murtagh, Ruby O'Rourke, Amy Duggan, Leah Duggan, Vanessa Frawley, Jayne Devlin, Eva Murphy, Grace Anderson, Eve Daly Brennan, Sally Palmer

Virginia College, Cavan: Meabh Kelly, Sydney Gregg, Ciara Brady, Niamh Tolan, Katelyn McElhinney, Emma Tolan, Róisín Flanagan, Katie Noble, Sinéad Kelly, Keelin Fay, Ellen Murray