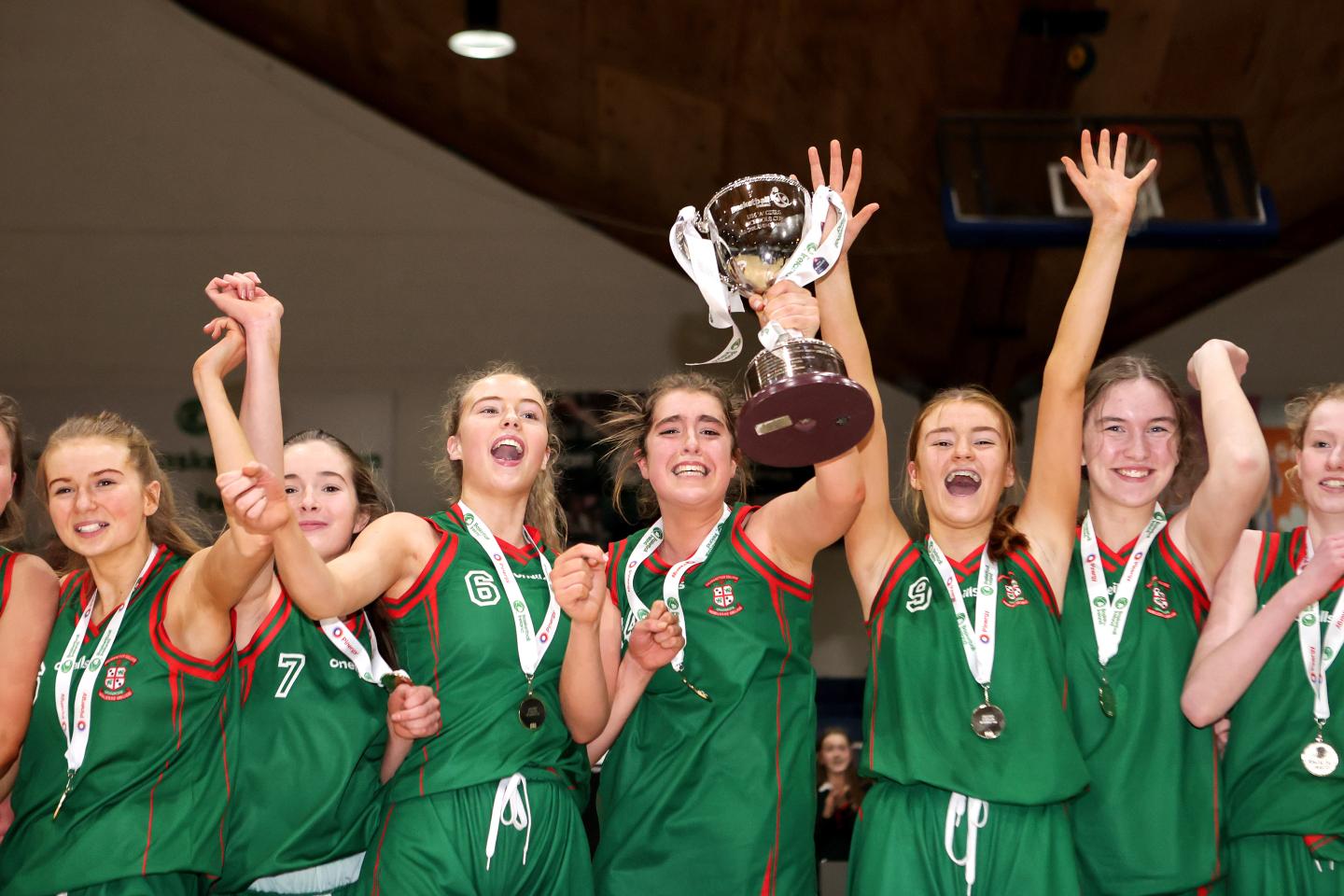 Jan 19 2023
Calasanctius victorious over Mercy Mounthawk in Pinergy U16A All-Ireland Schools Cup final
Calasanctius College of Galway have been crowned Pinergy U16A All-Ireland Schools Cup Champions after a well-contested game against Kerry's Mercy Mounthawk, with the scoreline ending up 40-26.

MVP was Kate Burke who starred with a 15-point captain's performance for Calasanctius College.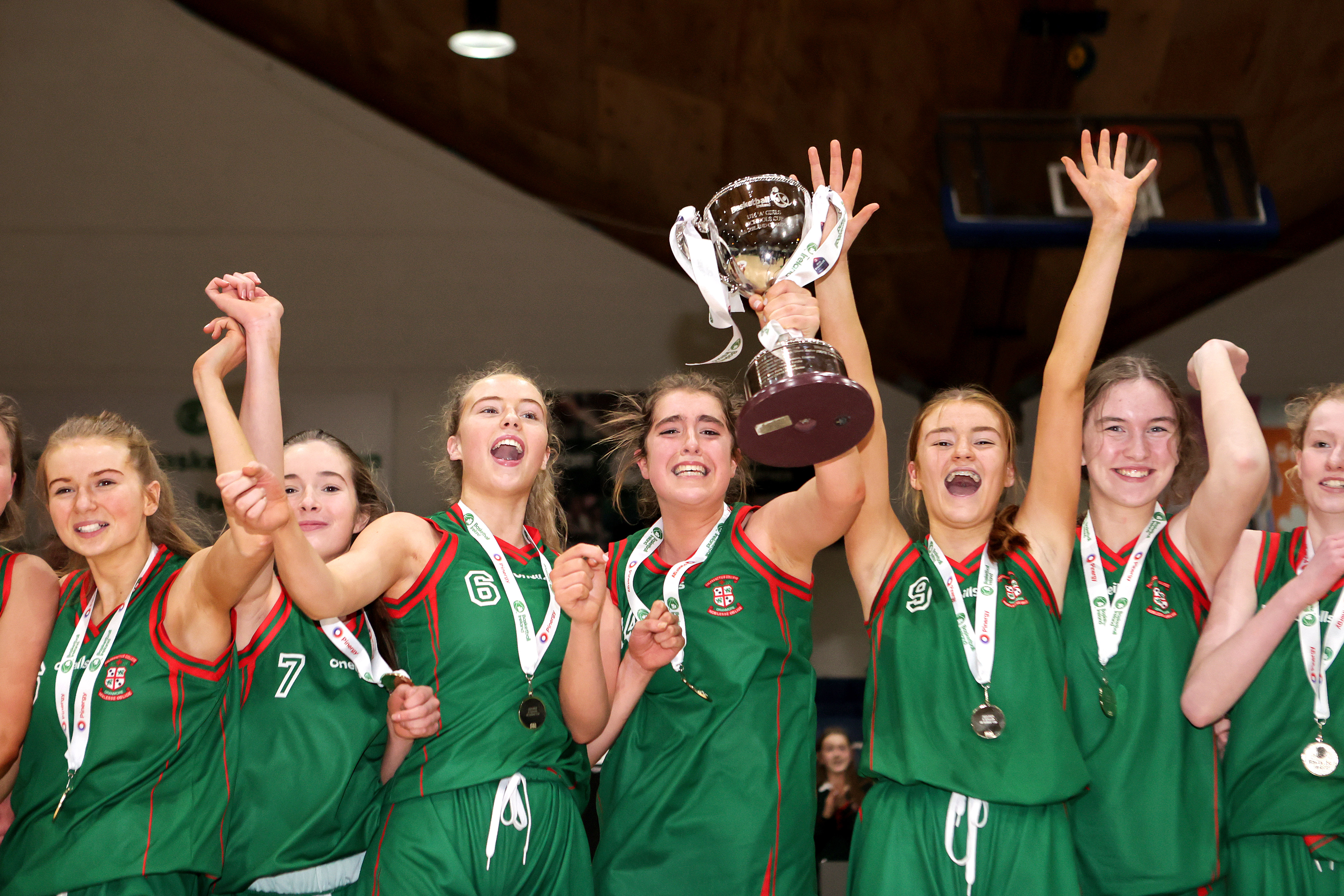 Calasanctius College started on the front foot from the start with Laoise McDonagh knocking down a pair of free throws, followed up by a couple from the influential Aisling Jordan to give the Galway school a 9-4 lead after the first.

It was a case of the Oranmore-based school being more efficient being on offence with Kate Burke and Grace McAnespie popping up with crucial scores.

Anna Collins broke well to finish off a fast Mercy Mounthawk offensive move to cut the gap to eight.


To their credit, Mercy Mounthawk supporters and players alike didn't stop until the final buzzer. Lucy O'Connor capped off a brilliant performance with a no-look basket late in the fourth.

It was Calasanctius College's day though, they closed out the game well, as captain Kate Burke lifted the Pinergy U16A All-Ireland Schools Cup to the delight of the travelling supporters.


Quarter Scores:
Q1: 4-9 Q2: 12-23 Q3: 19-27 Q4: 26-40
---
Top scorers:

Mercy Mounthawk: Anna Collins 9, Lucy O'Connor 8, Kelly Fitzgerald 4
Calasanctius College: Kate Burke 15, Aisling Jordan 12, Jessica Ross 7
---

Mercy Mounthawk: Rebecca O'Mahony, Anna Collins, Lisa Slattery, Eva Costello, Kelly Fitzgerald, Grace Reilly, Lucy O'Connor, Lucy Grattan, Emily Flynn, Ciara Costello, Saoirse McCarthy, Lily May O'Gara, Katie Casey, Sophie Mitchell.

Coach: Liam Culloty
Asst Coach: Laura Rogers

Calasanctius College: Aisling Jordan, Kate Burke, Jessica Ross, Grace McAnespie, Ellie Martyn, Isabelle Schumacher, Bibi Hogan, Cara Cormican, Laoise McDonagh, Katie Ross, Laura Colleran, Kate Butler