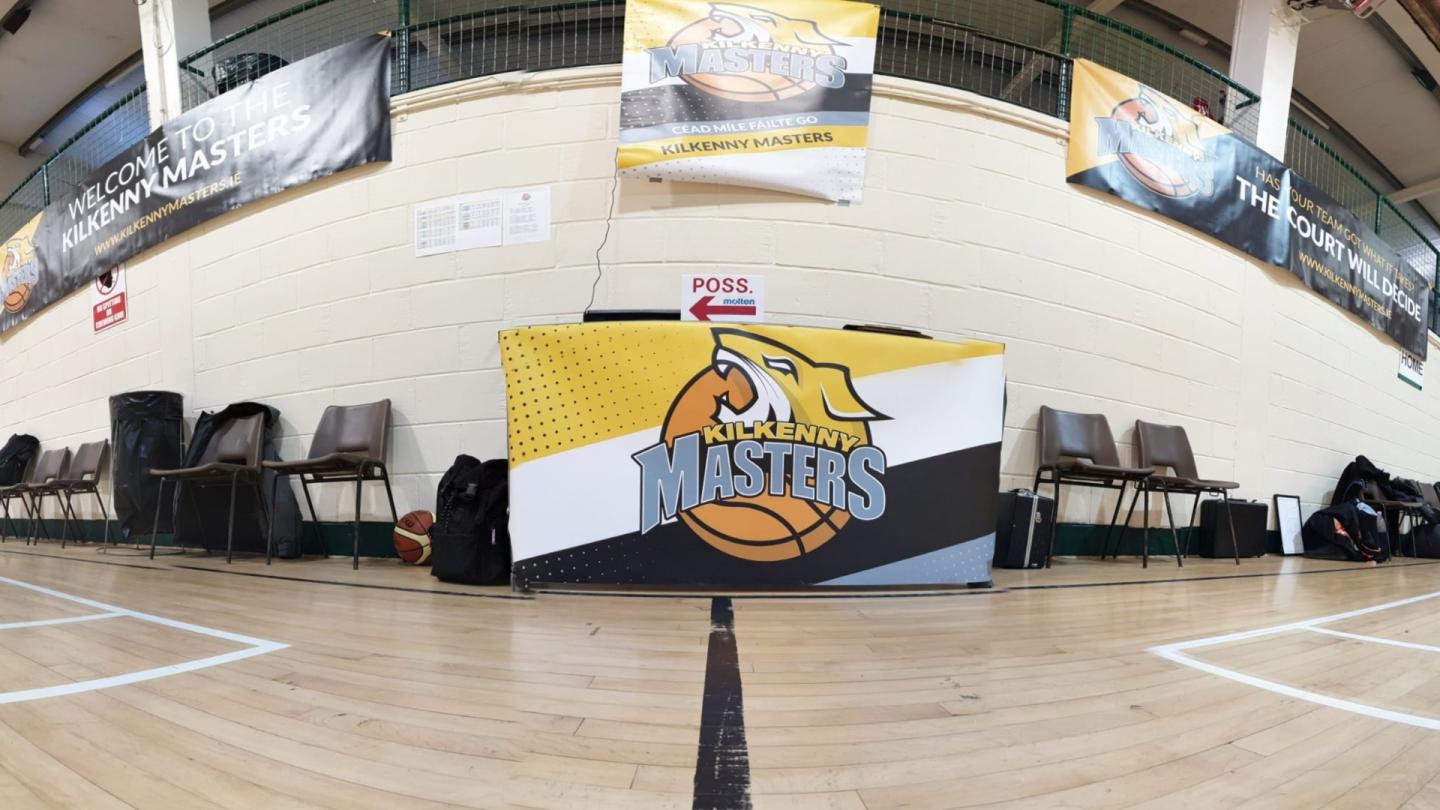 Feb 28 2023
5th Annual Kilkenny Masters tournament to take place this weekend
The 5th annual Kilkenny Masters (Over 40's & 50's Men's & Women's) Basketball Tournament takes place this weekend in three venues around the city.
The 32 teams participating in this prestigious event are travelling from Cork, Kerry, Clare, Mayo, Dublin, Offaly, Carlow, Cavan, Laois, Wexford, Waterford and of course Kilkenny. Three teams, Yorkshire, Bristol & Birmingham are making the trip over from England.
Over 350 players and officials are taking part during the three days of sporting action, with the equally important social night out in Paris, Texas on the Saturday evening. It goes to show the importance of well-being and health & fitness for adults who wish to continue playing sport into their forties and fifties.
The action gets under way in O'Loughlin Gaels this Friday evening (3rd March) from 7.30pm, with the Kilkenny ladies 40's team of Marble City Mayfairs taking on Vixens of Dublin to compete for the Seamus Walsh Cup. And straight after are the Kilkenny men's 40's team up against Ballina of Mayo, with new recruit Puff Summers added to the local line-up, and is sure to impress on the Masters stage. As well as being the current Assistant Coach of the Ireland Men's basketball team, Puff has recently been playing in the InsureMyVan.ie Super League with Dublin outfit Templeogue. The Lar Murphy Memorial Cup is at stake for the eventual winners in this category.
The Mayor of Kilkenny David Fitzgerald will also be in attendance in O'Loughlin's to officially open the tournament, along with U11 boys & girls Kilkenny Stars teams playing beforehand, which promises to entertain supporters.
The bulk of the games take place on Saturday, spread across O'Loughlin Gaels, Loreto & St. Kieran's halls from 9am to 5pm. The finals then take place in the same venues on Sunday and will be streamed live on www.basketballireland.tv
You can check out their website and Facebook page for more details, www.kilkennymasters.ie
Entry is free and all are encouraged to come along and see the action.
In addition, there will be a Wheelchair Exhibition game between the players of the South East Swifts basketball team in St Kieran's hall, scheduled for 12pm on Sunday. Have a look at how Pat O'Neill and his team manage to weave their way round a court on wheels.
The Marble City Hawks ladies National League team will be providing a catering service at each venue to help fundraise for their club and your support will be greatly appreciated.
The Kilkenny Masters committee wish to thank all who have helped bring this tournament to fruition, especially their sponsors Paris Texas, Pembroke Hotel, CluneTech, Langtons Hotel, Sport Ireland (Age & Opportunity), Basketball Ireland, Newpark Hotel, Eugene Foley Construction, St Canice's Credit Union, Pat Carrolls Bar, Hennessy Sports, Mountain View, TJ Reid Health & Fitness, Infocus Opticians, Hibernian Hotel, DJsolutions.ie, moonbehindthehill.ie and drawinginc.ie