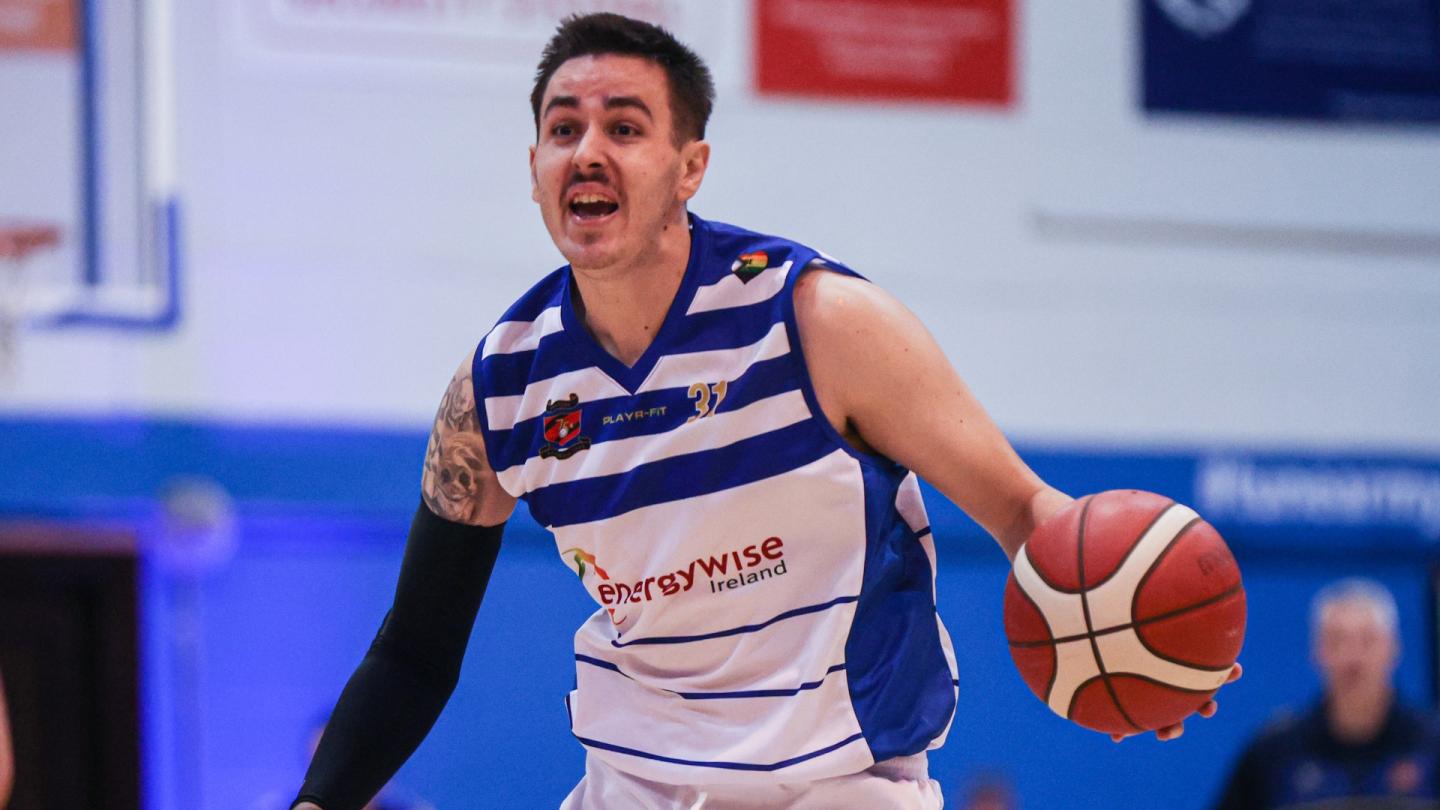 Mar 09 2023
Preview: National League teams gear up for exciting regular season finale
The winner take all meeting of Garvey's Tralee Warriors and Energywise Ireland Neptune will come down to which team 'can execute the basics the best, consistently,' according to Colin O'Reilly, head coach of the Cork side.
Both teams take to the floor on Saturday night knowing a win will secure them a playoff spot from a hotly contested InsureMyVan.ie Super League Southern Conference. The other team in the mix, Emporium Cork Basketball take on Bright St.Vincent's earlier in the day.
"I expect each team to come out with great urgency. There are a lot of talented players on the floor so over the 40-minutes there will be highlight plays," added O'Reilly. His opposite number John Dowling is equally excited by the prospect of knockout basketball "For us having been on the worst losing streak in our history, to get to this point shows great spirit and courage in our group, but getting to this point was never the main goal. This is just another game where we must perform, stick together and win."
Emporium Cork Basketball could end the day as high as third or miss out on the playoffs altogether. Their fate remains primarily in their own hands, but should they lose, a win for Energywise Ireland Neptune will also earn them a post season opportunity. Head coach Ciaran O'Sullivan doesn't want it to come to that: "Our mentality is win or our season comes to an end. Bright St.Vincent's have had some really good performances since the return of Stefan Zecevic and we need to be firing on all cylinders," he said.
University of Galway Maree and UCC Demons have already locked up the first and second seed, but the order is still up in the air. They meet in Calasanctus College in a game that is sure to contain some shadow boxing, with the forthcoming playoffs in mind. Danny O'Mahony's Demons are the form team in the country with a ten-game win streak in tow, but Charlie Crowley's InsureMyHouse.ie National Cup champions have won six on the spin themselves. The key matchup is likely to be Michael Randolph Jr's offensive excellence against Rodrigo Gomez' defensive solidity.
Moycullen will have to turn on the style if they're to avoid a relegation playoff berth against UCD Marian. The Galway men will need to overcome Flexachem KCYMS by 49-points to swap positions in the table when the two meet in Kerry.
There's a more settled feel to proceedings in the Northern Conference, though the seedings may still change dramatically depending on this weekend's results.
DBS Éanna and Belfast Star are both in contention for top spot. A win for the Dubliners will see them top the table. Adrian Fulton's Belfast Star require them to slip up, combined with victory over Griffith College Templeogue in Antrim to take back top seeding.
Killester and EJ Sligo All-Stars could also reverse positions. The All-Stars will need to defeat Brian O'Malley's side by nine points in Clontarf if they're to improve their position for the playoffs. Gregorio Adon Encarnacion and Conroy Baltimore combined for 48 points in their previous InsureMyVan.ie Super League meeting in October, a 93-84 win for the North Dublin outfit.
It's all about Champions Trophy seeding in the final weekend of the MissQuote.ie Super League.
Trinity Meteors need a win against Singleton SuperValu Brunell in addition to a DCU Mercy loss at home to Leixlip Amenities Liffey Celtics to leapfrog the Dubliners into second-place in the standings. 'A win in front of our home crowd would be a great way to finish the season, especially with the results not going our way as of late,' said Trinity head coach Niall Berry. 'At this point finishing second is out of our hands, so whether we finish there or third, we'll be delighted to have an opportunity to compete for the last trophy of the year,' added Berry.
DCU Mercy's six game win streak ended at the hands of champions The Address UCC Glanmire a week ago, but that shouldn't dent the confidence of Mark Ingle's team. Thirteen lead changes in a game where Hannah Thornton, Lindsey Abed and Amelia Motz all reached double figures in the box score should maintain a semblance of momentum when Leixlip Amenities Liffey Celtics roll into town.
The Kildare team could finish as high as fourth or as low as sixth in their fight with Waterford Wildcats and Killester for the final three positions in the Champions Trophy. Celtics will need both Wildcats and Killester to taste defeat against The Address UCC Glanmire and i3PT FR. Mathews respectively, in order to secure the much coveted fourth spot.
Tommy O'Mahony knows an upset win against Mark Scannell and The Address UCC Glanmire in Cork will keep Waterford Wildcats in the fourth seed regardless of their rivals' results. Scannell's side will receive the MissQuote.ie Super League Trophy on Sunday afternoon, but won't let the fanfare become a distraction: 'We're going to enjoy Sunday and try to create a great atmosphere in the Mardyke. We want to finish on a high and we will respect the challenge that Wildcats always pose, but we will do all we can to finish the regular season with a win.' Scannell said.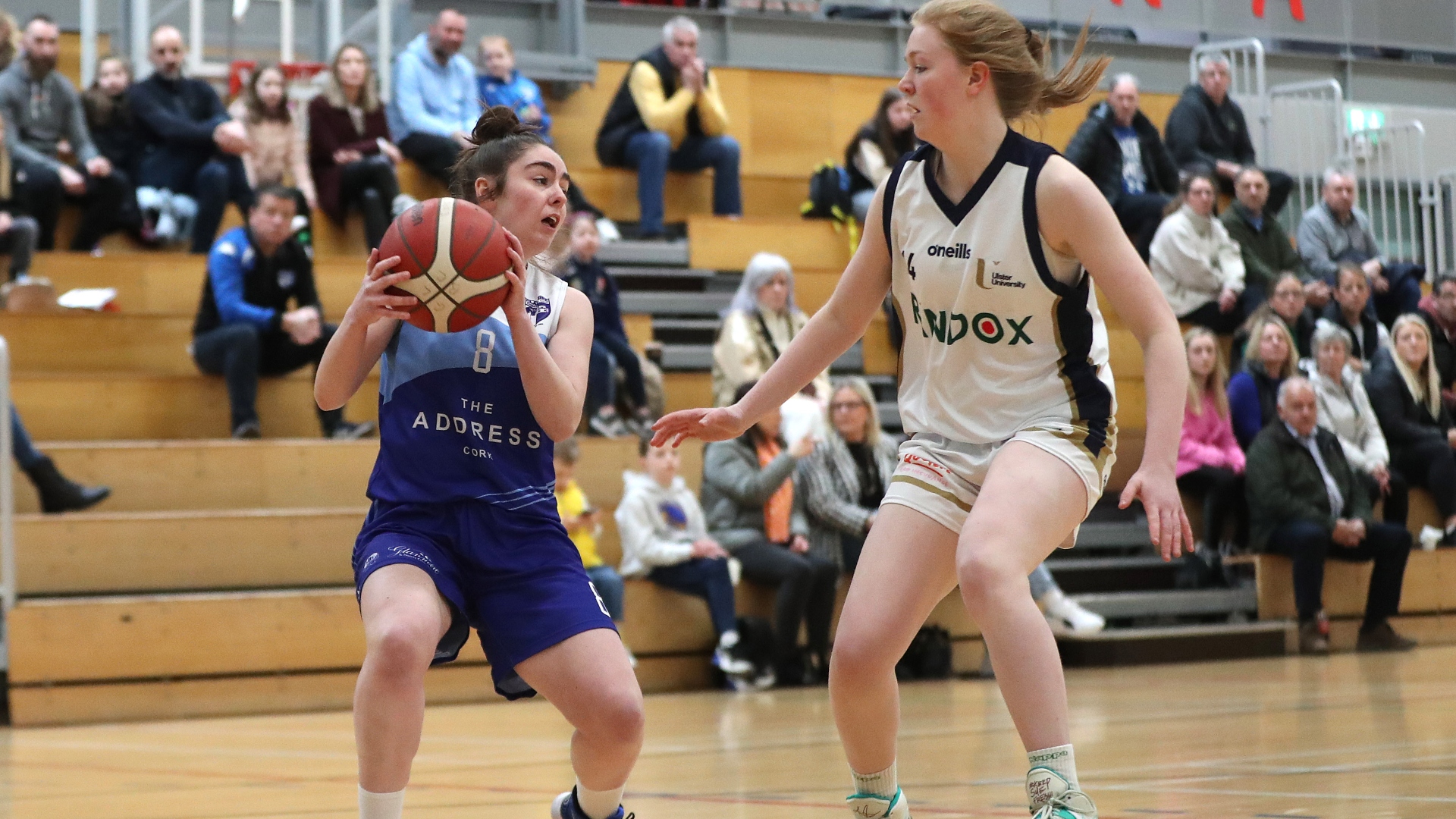 Killester haven't managed back-to-back wins in the National League since beating University of Galway Mystics and i3PT Fr.Mathews in December. They could complete the double by beating Niamh Dwyer's Fr.Mathews on Saturday, having dispatched the Galway outfit a week ago. Chanell Williams and Mimi Clarke came up big down the stretch for Mark Grennell's team to get over the line last week. He'll need that duo to be in top form once more if they're to finish in fourth place.
At the other end of the table, the team who finish ninth could still face a relegation playoff with the runners-up in the MissQuote.ie Division 1. Ulster University and i3PT Fr.Mathews are those in jeopardy. Both currently sit on 5-12 records, needing a win to be sure of retaining top flight status for another year. The Cork side own the tiebreaker, so it'll require a win for Pat O'Neill's UU against already relegated University of Galway Mystics in addition to i3PT Fr. Mathews losing against Killester for the Jordanstown based outfit to move out of the mire.
In the MissQuote.ie Division 1, McEvoy's Cavan Eagles have already secured the Northern Conference crown. Phoenix Rockets and Moy Tolka Rovers are vying for second and third. Breda Dick's Phoenix Rockets can take second by beating Portlaoise Panthers on the road, any slip up and a Moy Tolka Rovers victory on the road against St. Pauls Killarney will see the two sides swap positions. In fact all the jeopardy in the division rests in those two fixtures, as Portlaoise Panthers and St. Pauls Killarney vye for top spot in the Southern Conference. The Laois team will require a loss for James Fleming's SPK on home court if they're to take the honours.
There's a similar feeling to the InsureMyVan.ie Division 1. Moy Tolka Rovers and Malahide have confirmed the top spots in the Northern Conference. Ulster University and Drogheda Wolves will finish in third and fourth respectively, but results could reverse their current positions. In the Southern Conference, Limerick Celtics and Limerick Sport Eagles go head to head for first place. They play Ulster University and Portlaoise Panthers respectively. The remaining playoff contenders have been confirmed as Dwyers of Cork Fr.Mathews and SETU Carlow.
---
Fixtures
InsureMyVan.ie Super League
Saturday, March 11th
1600|Emporium Cork Basketball v Bright St. Vincent's, MTU Arena
1830|Belfast Star v Griffith College Templeogue, De La Salle College
1900|DBS Éanna v UCD Marian, Colaiste Eanna
1900|University of Galway Maree v UCC Demons, Calasanctus College
1915|Flexachem KCYMS v Moycullen, Killorglin Sports Centre
1930|Killester v EJ Sligo All-Stars, IWA Clontarf
1930|Garvey's Tralee Warriors v Energywise Ireland Neptune, Tralee Sports Complex
InsureMyVan.ie Division 1
Friday, March 10th
2000| SETU Carlow v Dwyer's of Cork Fr. Mathews, Barrow Centre
Saturday, March 11th
1700|Team North West v Scotts Lakers SPK, ATU Donegal
1700|Dwyers of Cork Fr. Mathews v Abbey Seals Dublin Lions, Fr.Mathews Arena
1800|Drogheda Wolves v Killarney Cougars, Ballymakenny College
1900|SETU Waterford Vikings v Moy Tolka Rovers
1900|Limerick Sport Eagles v Portlaoise Panthers
Sunday, March 12th
1230|Limerick Celtics v Ulster University, Crescent College Dooradoyle
1530| SETU Carlow v Malahide, Tyndall College
MissQuote.ie Super League
Saturday, March 11th
1600|University of Galway Mystics v Killester, Ballinfoile Community Centre
1600|Trinity Meteors v Singleton SuperValu Brunell, Colaiste Iosagain
1730|Killester v i3pt Fr.Mathews, IWA Clontarf
Sunday, March 12th
1430|DCU Mercy v Leixlip Amenities Liffey Celtics, DCU Arena
1430|The Address UCC Glanmire v Waterford Wildcats, Mardyke Arena
MissQuote.ie Division 1
Saturday, March 11th
1700|Limerick Sport Huskies v Swords Thunder, St. Munchins
1900|Marble City Hawks v Abbey Seals Dublin Lions, O'Loughlin Gaels
1900|Griffith College Templeogue v Limerick Celtics, National Basketball Arena
1930|St. Pauls Killarney v Moy Tolka Rovers, AURA
Sunday, March 12th
1230|SETU Carlow v Oblate Dynamos, Tyndall College
1500|Portlaoise Panthers v Phoenix Rockets, St. Mary's Hall, Portlaoise