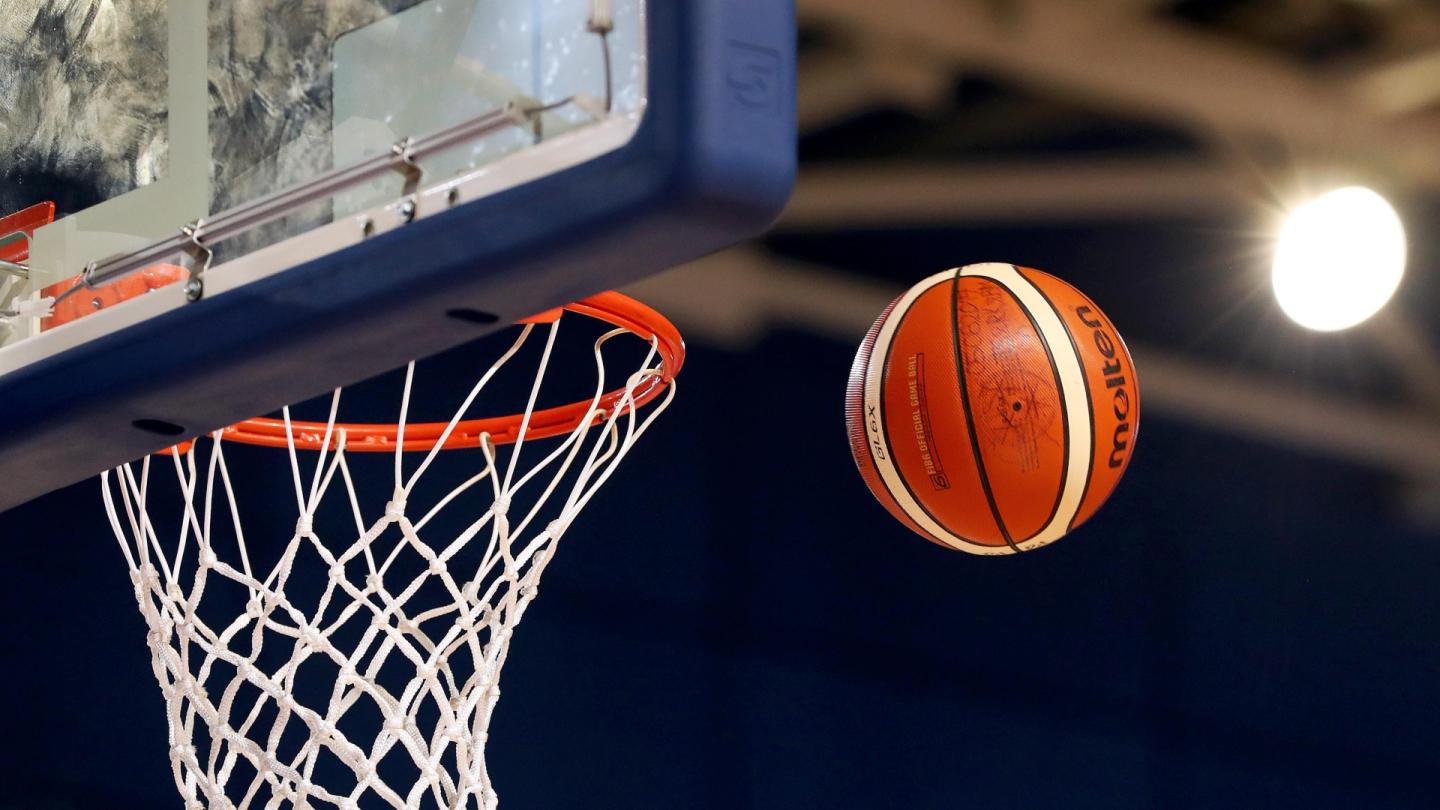 Mar 30 2023
AICC U14 Boys Fixtures and Results
The All-Ireland Club Championship are back for the second weekend of competition with the U14 Boys titles down for decision at Gormanston Park.
The U14 Boys competition begins on Saturday and the action-packed weekend sees 25 teams from all around the country battling it out for the right to be crowned champions.
The groups, fixtures and results can be found below.
This is an all ticket event, tickets can be purchased here.
AICC U14 Boys Groups
| | | | | | |
| --- | --- | --- | --- | --- | --- |
| Group 1 | Group 2 | Group 3 | Group 4 | Group 5 | Group 6 |
| Dublin Lions | Ballincollig | Moycullen | Portlaoise Panthers | Baltinglass Bulldogs | Belfast Star |
| Oblates | Mallow | St.Anns | Limerick Celtics | Kilkenny Stars | Drogheda Wolves |
| St.Marys | Annaghdown | Sligo All-Stars | Donegal | Carrick Cougars | Phoenix |
| Limerick Lions | Dundalk Ravens | Castlebar Comets | Clare Comets | Longford Phoenix | Ballyroan |
| | | | | | Kilrush |
Saturday Fixtures & Results | Court 1
| | | | |
| --- | --- | --- | --- |
| Time | | | |
| 09:00 | Belfast Star | 23-33 | Drogheda Wolves |
| 10:15 | Ballincollig | 23-26 | Mallow |
| 11:30 | Portlaoise Panthers | 24-62 | Limerick Celtics |
| 12:45 | Kilrush | 18-29 | Belfast Star |
| 14:00 | Mallow | 20-41 | Dundalk Ravens |
| 15:15 | Ballyroan | 32-58 | Drogheda Wolves |
| 16:30 | Portlaoise Panthers | 44-31 | Donegal |
| 17:45 | Drogheda Wolves | 53-32 | Kilrush |
| 19:00 | Ballincollig | 30-63 | Dundalk Ravens |
| 20:15 | Ballyroan | 52-44 | Kilrush |
Saturday Fixtures & Results | Court 2
| | | | |
| --- | --- | --- | --- |
| Time | | | |
| 09:00 | Phoenix | 30-26 | Ballyroan |
| 10:15 | Annaghdown | 34-58 | Dundalk Ravens |
| 11:30 | Donegal | 36-29 | Clare Comets |
| 12:45 | Drogheda Wolves | 39-19 | Phoenix |
| 14:00 | Annaghdown | 40-30 | Ballincollig |
| 15:15 | Kilrush | 33-35 | Phoenix |
| 16:30 | Limerick Celtics | 53-26 | Clare Comets |
| 17:45 | Belfast Star | 37-20 | Ballyroan |
| 19:00 | Mallow | 39-40 | Annaghdown |
| 20:15 | Belfast Star | 42-22 | Phoenix |
Saturday Fixtures & Results | Court 3
| | | | |
| --- | --- | --- | --- |
| Time | | | |
| 09:00 | Dublin Lions | 41-39 | Oblates |
| 10:15 | Moycullen | 29-45 | St.Anns |
| 11:30 | Baltinglass Bulldogs | 54-26 | Kilkenny Stars |
| 12:45 | Dublin Lions | 58-43 | St.Marys |
| 14:00 | Moycullen | 14-36 | Sligo All-Stars |
| 15:15 | Dublin Lions | 44-36 | Limerick Lions |
| 16:30 | Baltinglass Bulldogs | 64-31 | Carrick Cougars |
| 17:45 | Moycullen | 42-41 | Castlebar Comets |
| 19:00 | Portlaoise Panthers | 56-24 | Clare Comets |
| 20:15 | Baltinglass Bulldogs | 63-17 | Longford Phoenix |
Saturday Fixtures & Results | Court 4
| | | | |
| --- | --- | --- | --- |
| Time | | | |
| 09:00 | St.Marys | 47-49 | Limerick Lions |
| 10:15 | Sligo All-Stars | 38-31 | Castlebar Comets |
| 11:30 | Carrick Cougars | 27-18 | Longford Phoenix |
| 12:45 | Oblates | 41-36 | Limerick Lions |
| 14:00 | St.Anns | 39-23 | Castlebar Comets |
| 15:15 | Oblates | 49-42 | St.Marys |
| 16:30 | Kilkenny Stars | 44-40 | Longford Phoenix |
| 17:45 | St.Anns | 42-27 | Sligo All-Stars |
| 19:00 | Limerick Celtics | 53-17 | Donegal |
| 20:15 | Kilkenny Stars | 40-36 | Carrick Cougars |
Sunday Format
| | | | | | |
| --- | --- | --- | --- | --- | --- |
| Division 1 | | Division 2 | | Division 3 | |
| W1 group 1 | A1 | R4 Group 1 | B1 | 3rd G2-G6 | C1 |
| R2 group 1 | A2 | R2 Group 2 | B2 | 3rd G2-G6 | C2 |
| R3 group 1 | A3 | R2 Group 3 | B3 | 3rd G2-G6 | C3 |
| W1 group 2 | A4 | R2 Group 4 | B4 | 4th Group 2 | C4 |
| W1 group 3 | A5 | R2 Group 5 | B5 | 4th Group 3 | C5 |
| W1 group 4 | A6 | R2 Group 6 | B6 | 4th Group 4 | C6 |
| W1 group 5 | A7 | Best 3rd G2-G6 | B7 | 4th Group 5 | C7 |
| W1 group 6 | A8 | Best 3rd G2-G6 | B8 | 4th Group 6 | C8 |
| | | | | 5th Group 6 | C9 |
Sunday Fixtures | Court 1
| | | | | |
| --- | --- | --- | --- | --- |
| Time | | | | |
| 09:00 | Belfast Phoenix | 45-36 | Ballyroan | QC1 |
| 10:15 | St.Marys | 57-30 | Carrick Cougars | QB1 |
| 11:30 | Dublin Lions | 50-31 | Drogheda Wolves | QA1 |
| 12:45 | Belfast Phoenix | 37-27 | Castlebar Comets | SFC1 |
| 14:00 | Dublin Lions | 49-37 | Dundalk Ravens | SFA1 |
Sunday Fixtures | Court 2
| | | | | |
| --- | --- | --- | --- | --- |
| Time | | | | |
| 09:00 | Moycullen | 40-32 | Longford Phoenix | QC2 |
| 10:15 | Annaghdown | 23-21 | Mallow | QB2 |
| 11:30 | Oblates | 36-29 | Baltinglass Bulldogs | QA2 |
| 12:45 | Moycullen | 39-34 | Donegal | SEM C2 |
| 14:00 | Oblates | 42-36 | Limerick Celtics | SEM A2 |
| 16:30 | Dublin Lions | 40-24 | Oblates | A FINAL |
Sunday Fixtures | Court 3
| | | | | |
| --- | --- | --- | --- | --- |
| Time | | | | |
| 09:00 | Donegal | 39-26 | Clare Comets | QC3 |
| 10:15 | Sligo All-Stars | 35-30 | Belfast Star | QB3 |
| 11:30 | Limerick Lions | 41-49 | Limerick Celtics | QA3 |
| 12:45 | St.Marys | 54-42 | Portlaoise Panthers | Sem B1 |
| 15:15 | Belfast Phoenix | 33-32 | Moycullen | C Final |
Sunday Fixtures | Court 4
| | | | | |
| --- | --- | --- | --- | --- |
| Time | | | | |
| 09:00 | Ballincollig | 24-34 | Castlebar Comets | QC4 |
| 10:15 | Portlaoise Panthers | 45-40 | Kilkenny Stars | QB4 |
| 11:30 | Dundalk Ravens | 41-37 | St.Anns | QA4 |
| 12:45 | Sligo All-Stars | 46-33 | Annaghdown | Sem B2 |
| 15:15 | St.Marys | 45-36 | Sligo All-Stars | B Final |