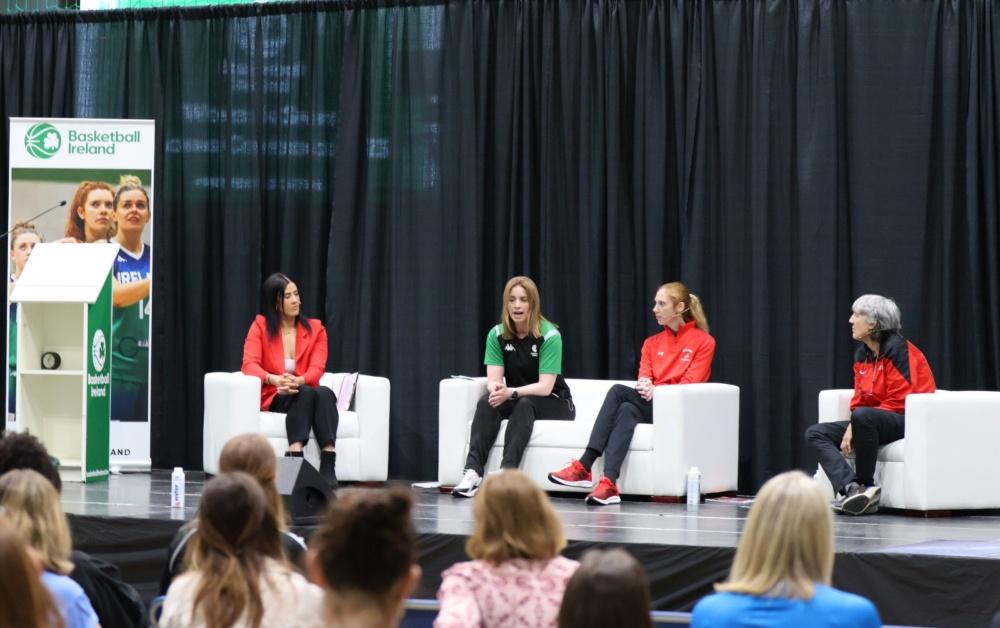 May 28 2023
Gallery: Women In Sport Coaching Conference
The Women In Sport Coaching Conference took place at the National Basketball Arena on Saturday.
Spanish cup and league winning coach Silvia Font, Boston University assistant coach and recruiting co-ordinator Brianna Finch and i3PT Fr. Mathews head coach and former Irish international Niamh Dwyer were the guest speakers on the day. Also giving an address were Sport Ireland Women In Sport Lead Nora Stapleton and Basketball Ireland's Women In Sport Lead Erin Bracken.
The guests also conducted coaching clinics at the arena which was a great experience for all in attendance.
Following the event, Erin Bracken said: "It was an incredible day hosting the Women in Coaching conference. A vision to create an environment where female coaches felt not only comfortable but empowered to attend and learn from some of the best in our game.
"The knowledge shared and experience gained was invaluable and I'm hoping for more events like this in the future."
Photos from the Women In Sport Coaching Conference: