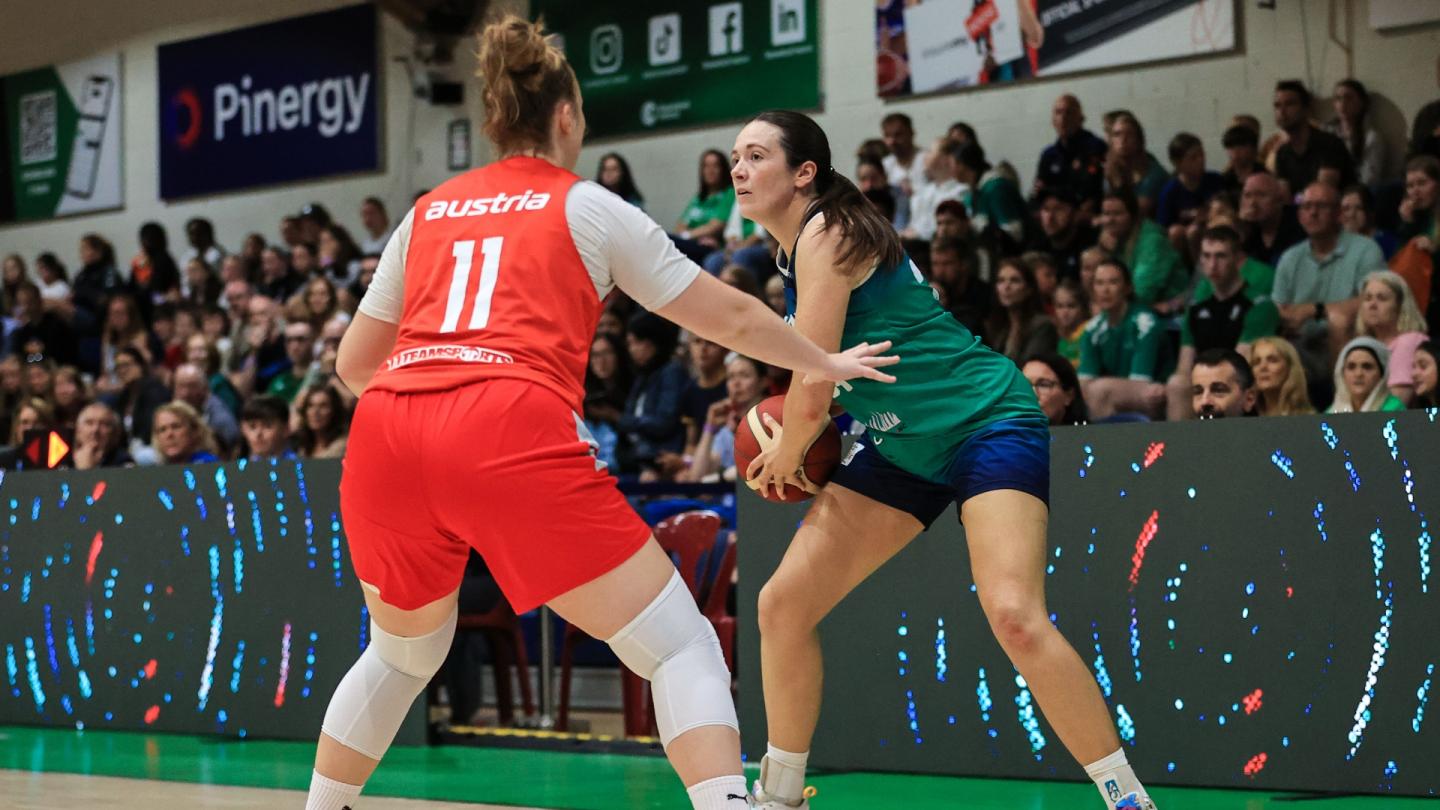 Sep 19 2023
Ireland drawn alongside France, Latvia and Israel for FIBA Women's EuroBasket 2025 Qualifiers
Ireland have been drawn in Group E alongside World Number 7 France, Israel and Latvia for the upcoming FIBA Women's EuroBasket 2025 Qualifiers, which begin in November.
Ireland were 8th seeds for the draw in Switzerland earlier today, leaving them with a very difficult task of qualifying for the tournament, which takes place in Germany, Greece, Italy and the Czech Republic in 2025.
Speaking in the aftermath of the draw, Ireland head coach James Weldon is aware of the challenge of the task at hand, but is looking forward to some fantastic occasions at the National Basketball Arena: "The players and staff are already in full preparation mode for these FIBA Women's EuroBasket 2025 Qualifiers. The success of our recent opponents the Czech Republic in FIBA Women's EuroBasket 2023 has given us a lot of confidence, especially how we competed against them in Prague," said Weldon.

"Our recent double wins over Austria in the National Basketball Arena helps us on this steep trajectory and facing France, Latvia and Israel in Dublin will be a formidable challenge, but it is where we want to be and a challenge we are really looking forward to with a full house behind us."
Provisional fixture dates have been confirmed by FIBA. Ireland will open with a trip to face Israel on Thursday, November 9th before welcoming France to Dublin on Sunday, November 12th.
View this post on Instagram
Times and venues are still to be confirmed.
Provisional Fixtures:
09/11/23 – Israel v Ireland
12/11/23 – Ireland v France
07/11/24 – Ireland v Latvia
10/11/24 – Ireland v Israel
06/02/25 – France v Ireland
09/02/25 – Latvia v Ireland