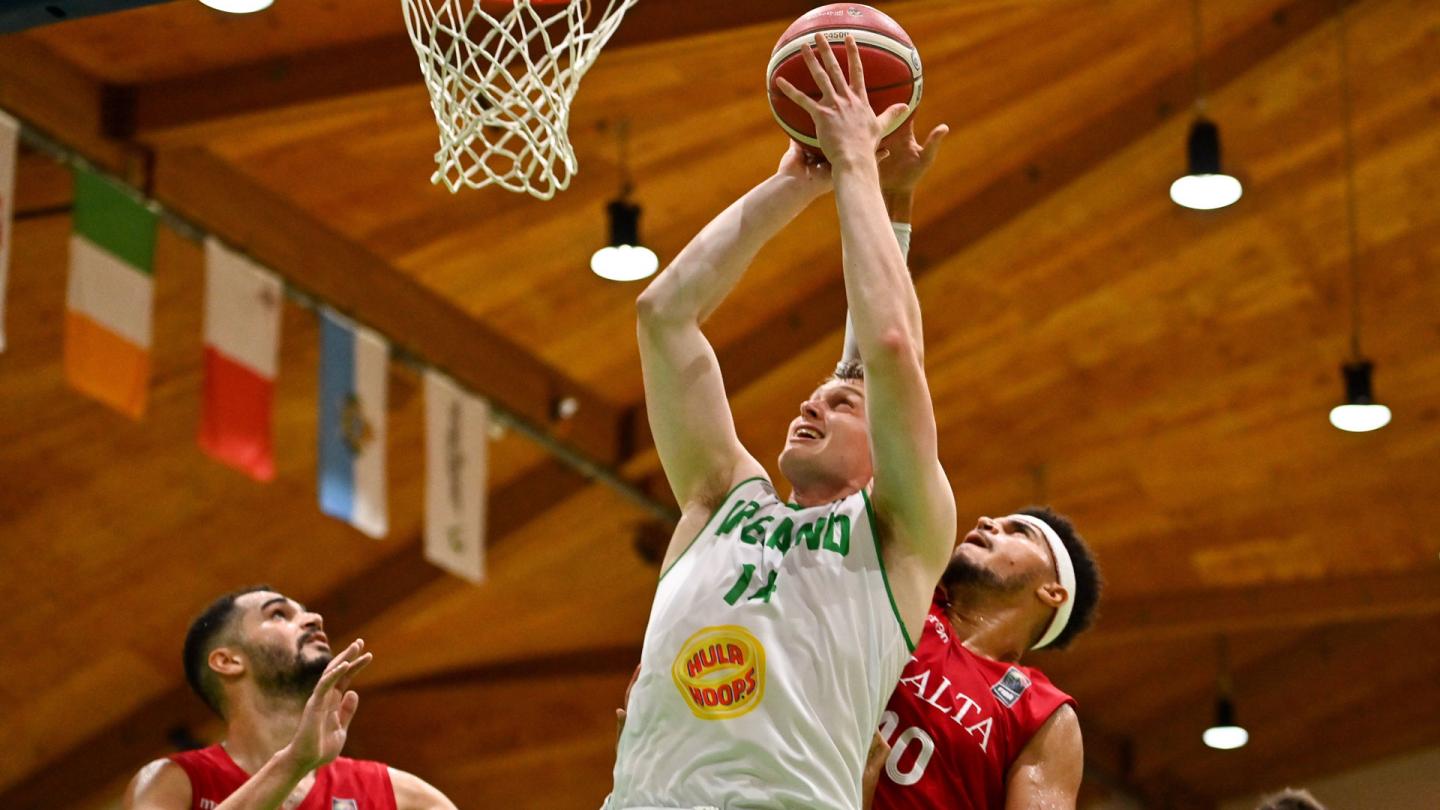 Sep 11 2021
Get to Know - John Carroll
Our latest 'Get to Know' installment focuses on John Carroll - the Dublin native who won the FIBA European Championship for Small Countries back in August, where he also made the All-Star Five. Carroll also recently declared for Albacete Basket in Spain where he plays professionally.
Name: John Carroll
Age: 26
Position: forward
Current Team: Albacete Basket
Previous Teams: Innova Chef CB Zamora, University of Hartford, NH Ostrava, Marin
International Honours: Won the FIBA European Championship for Small Countries this year, also played for the U16 team at the Europeans
How did you get into basketball: My Dad played and I decided to start playing when I was 12 years old.
Best tip you'd give to an aspiring basketball player: Enjoy/embrace practicing. Dreading practice is the enemy of improving.
Favourite player growing up: Dirk Nowitski
Favourite current player: Bam Adebayo
Toughest opponent you have faced on the court: Zion Williamson
Your best moment on a basketball court: At Hartford we snapped the longest home winning streak in the country at the time when we beat Vermont my junior year. That was probably the best win of my career to date.
Basketball career goals: To play in a major tournament with Ireland
Hobbies outside basketball: Reading mainly, I play golf in the summer too
Favourite Food: Indian food
Favourite music band or artist: Classical music, Bach and Wagner at the moment
Your TV series recommendation: Not really watching tv at the moment but my favorite show is Luther with Idris Elba