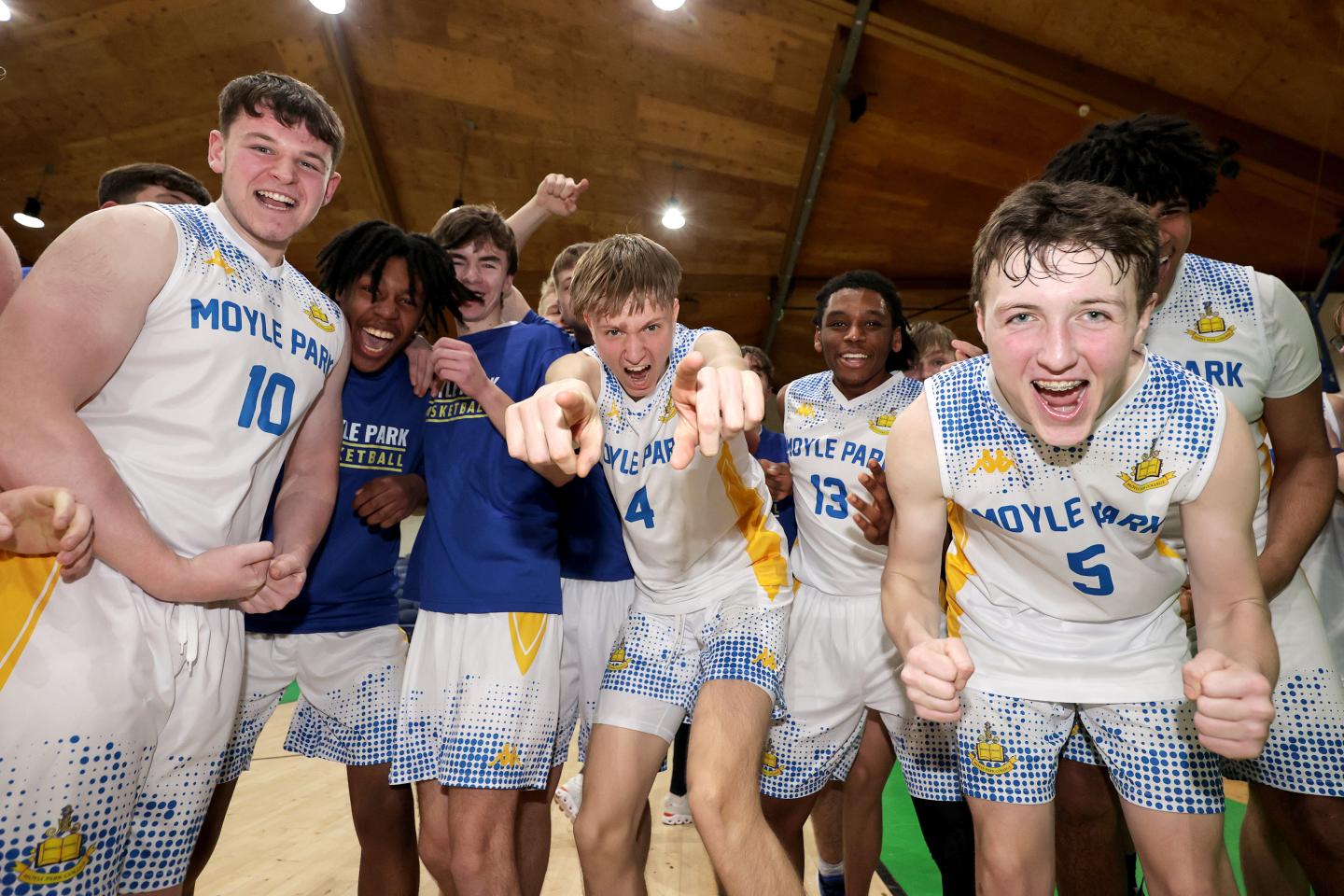 Jan 19 2023
Moyle Park College crowned Pinergy U19B All-Ireland Schools Cup champions after 58-36 triumph
Moyle Park College of Dublin have been crowned Pinergy U19B All-Ireland Schools Cup Champions on a 58-38 scoreline after a dominant performance against Coláiste Pobail Bheanntraí.

MVP was Irish 3x3 underage international Jake Mullins, who starred with a 17 point captain's performance for Moyle Park College.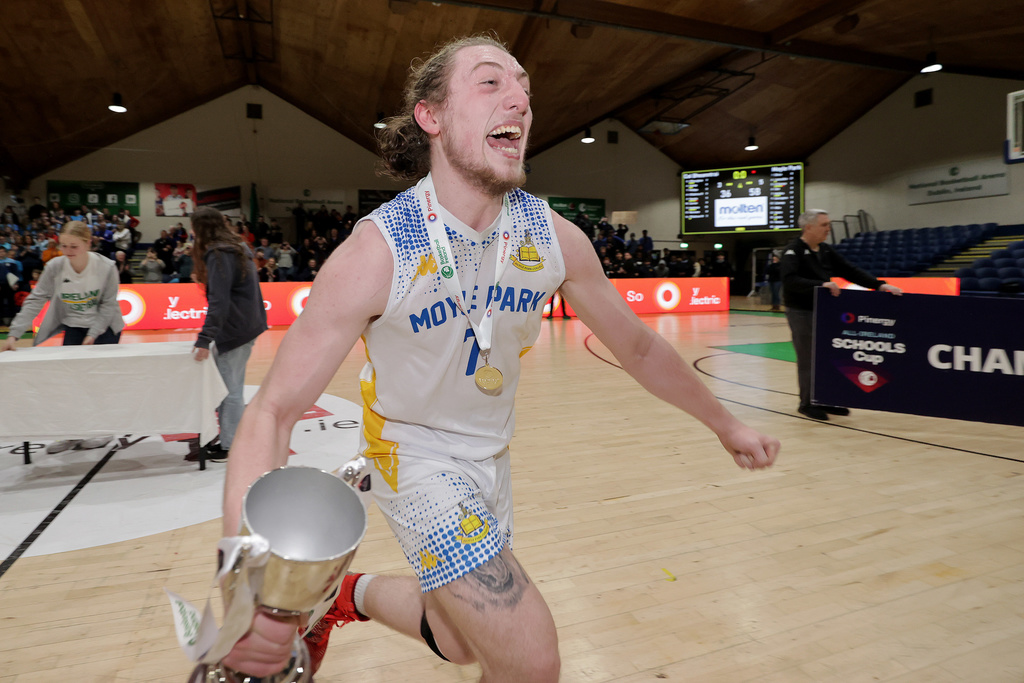 Buoyed by their loud support in the National Basketball Arena, it was a strong start for the Dublin school with Ridhwan Atoro impressing with a big three early on.

The effort on the other side of the court was vital to this Moyle Park triumph. A trio of timely defensive blocks from Michael Agbomere set the tone as the Dublin side limited Coláiste Pobail Bheanntraí to just two in the second and third quarters.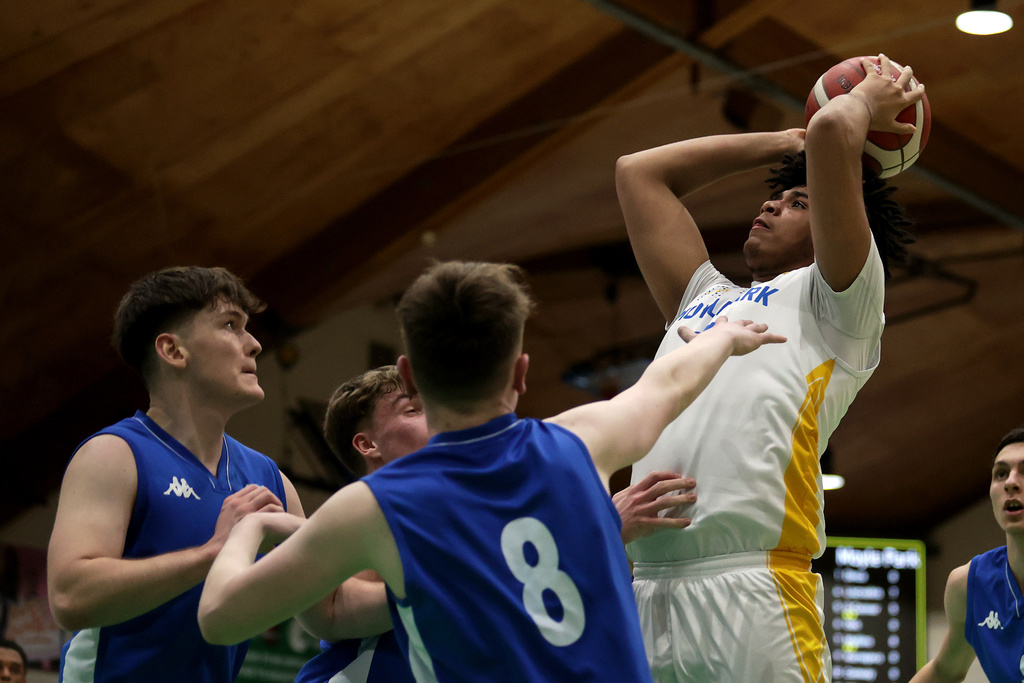 Coláiste Pobail Bheanntraí had plenty to match their opponents with Ethan Hanley and Cian Keohane keeping the scoreboard ticking over. A couple of players in Charlie Curran and Jack Phillips featured for the U19 team from the U16 side who had played in a final earlier today for the Cork school.

Rokas Liucvaikis top scored with 21 points, including a couple of big dunks late in the game.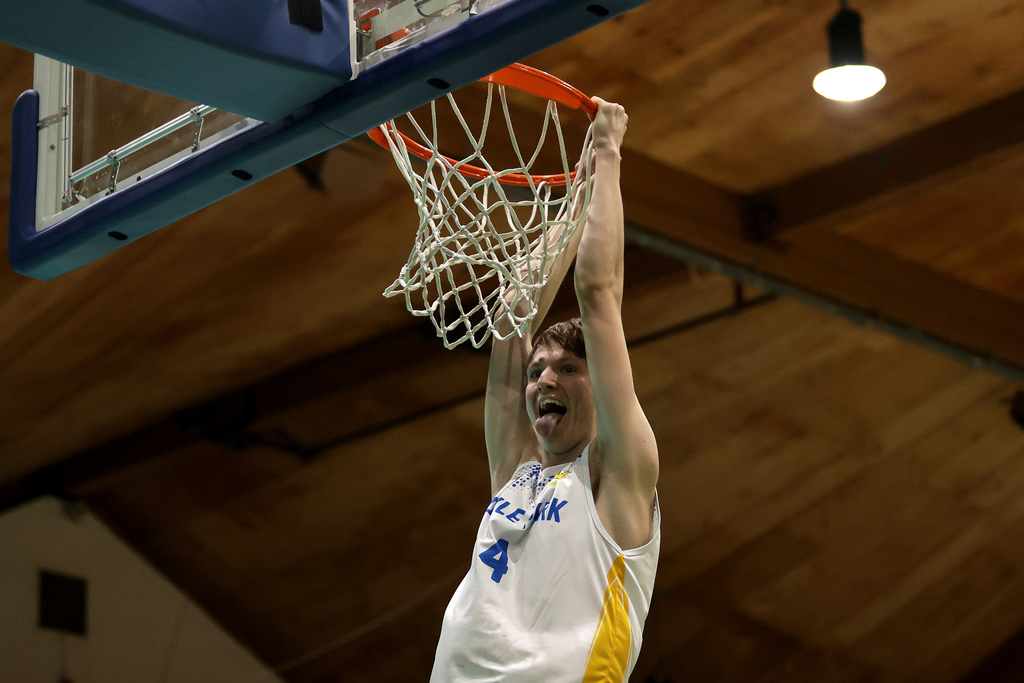 Coláiste Phobail Bheanntraí didn't let their heads sink late on, but Moyle Park College had made their mark on the game as MVP and captain Jake Mullins hoisted the trophy in front of the school support.
---
Quarter Scores:
Q1: 13-13 Q2: 15-25 Q3: 27-38 Q4: 36-58
---
Top scorers:

Coláiste Pobail Bheanntraí: Cian Keohane 15, Ethan Hanley 11, Guido Toniolo 5
Moyle Park College: Rokas Liucvaikis 21, Jake Mullins 17, Ridhwan Atoro 9
---
Coláiste Pobail Bheanntraí: Cian Keohane, Ethan Hanley, Ronan O'Sullivan, Guido Toniolo, Jack Phillips, Charlie Curran, Mark O'Sullivan, Shane Murnane, Eoghan O'Donoghue

Coach: Pat Curran

Moyle Park: Nicholas Dinca, Roberts Dremakovs, Dara Rafter, Rokas Liucvaikis, Michael O'Connor, Janis Oss, Jake Mullins, Claude Hemedy, Arturs Kornejevs, Jamie Conway, Dainiuis Mika, Aidan Quinn, Ridhwan Atoro, Oskars Ravejs, Michael Agbomere

Coach: Alan Gregg
Asst Coach: Carmel Roche