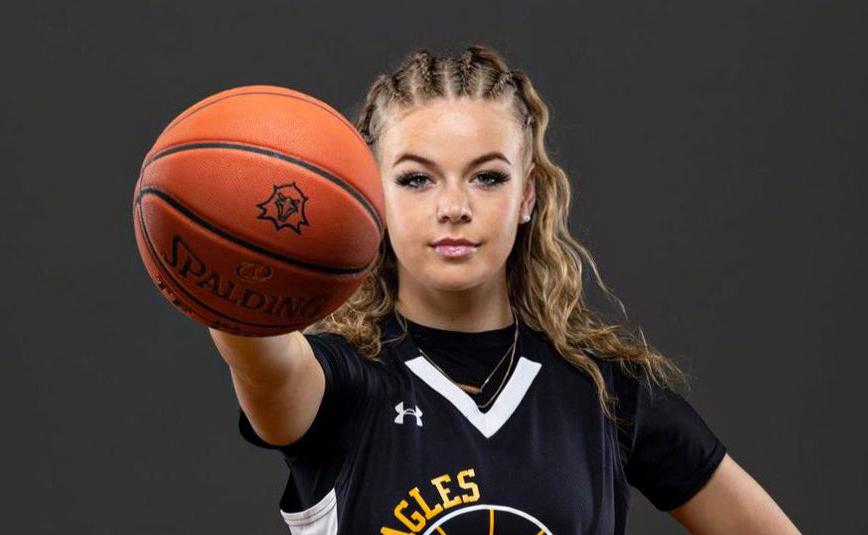 Mar 12 2022
The Big Interview Women In Sport Series - Ciara Mulleady
Q: Ciara, you're over in the United States with Tallahassee Eagles, how did that move come about originally?
CM: "Originally, I was looking into different options for what I was going to do after school, I was exploring universities in Ireland , the UK and in the States. I was lucky to have options on all three - a university place in Ireland, a university option with a good b basketball set-up in the UK and a few options in colleges and universities in the US in Kansas, Florida, Utah and Portland.
"I was also lucky to have a lot of tape with video footage of underage international games, National Cups and Schools finals, so I put together a tape and started to send it to universities. With the delay on the Leaving Cert results in 2020 because of Covid-19, we didn't get our results until September, so I either had to wait until the year after, or go over in December and start in the spring term. It was a Covid year, so it wasn't going to be part of my eligibility. So Tallahssee gave me the option to start in spring, play in their season which started in January that year and acclimatise to the academic and athletic season."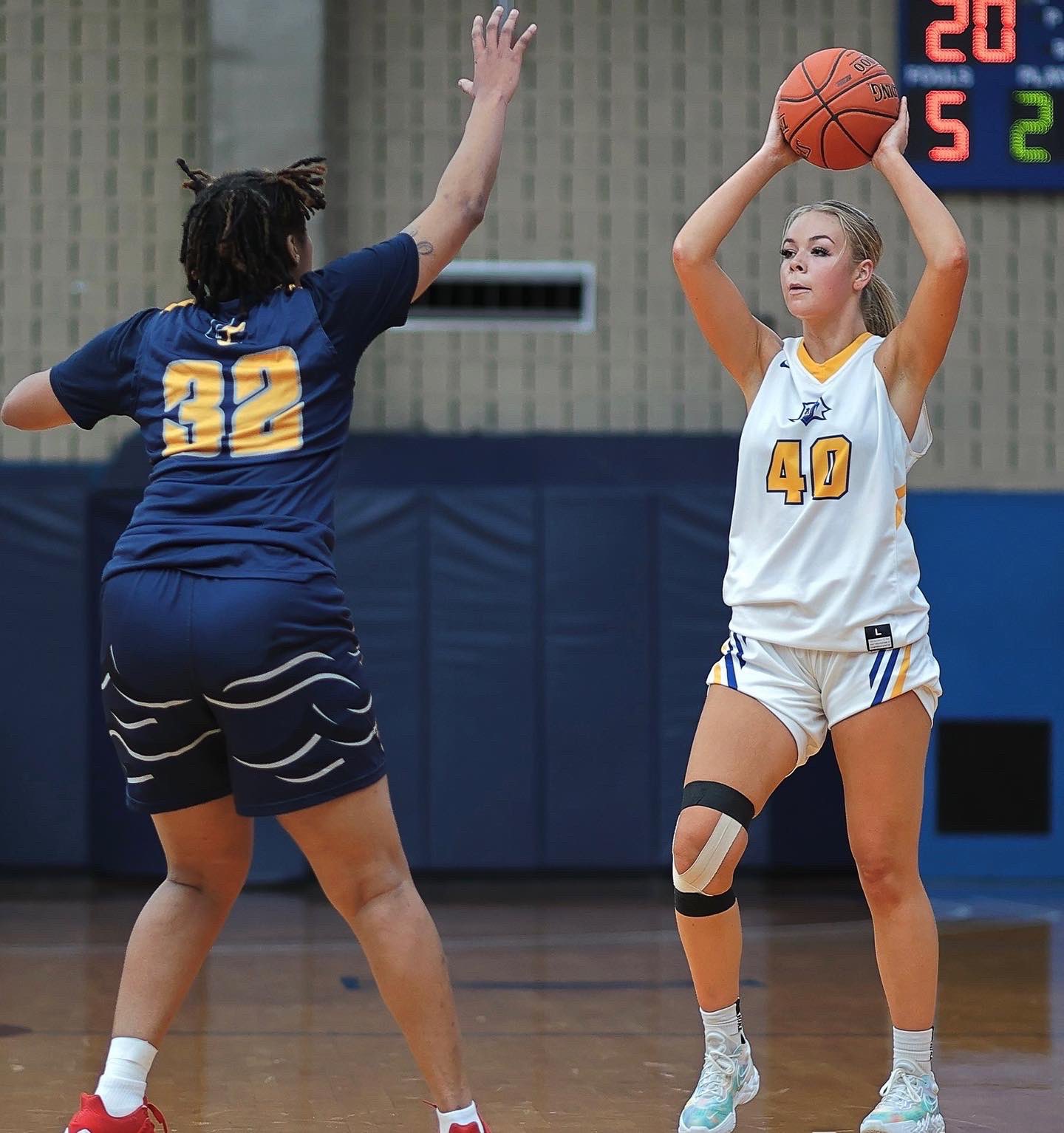 Q: Your first season there was 2020/21, which as you mention was when Covid-19 hit, what was it like there as a player playing through that?
CM: " So the NJCAA season that year was delayed, starting in January and went straight into the Conference season. Normally we would have a non-conference schedule which would run from October to December, so that was the first difference with Covid. Secondly, I got Covid as soon as I got here, so I wasn't available to play in the first few weeks. So as a team we just had to prepare mentally, as well as physically, that it is very possible for anyone to get Covid throughout the season and that we just had to prepare for any inconvenience that occurred, that would affect our season."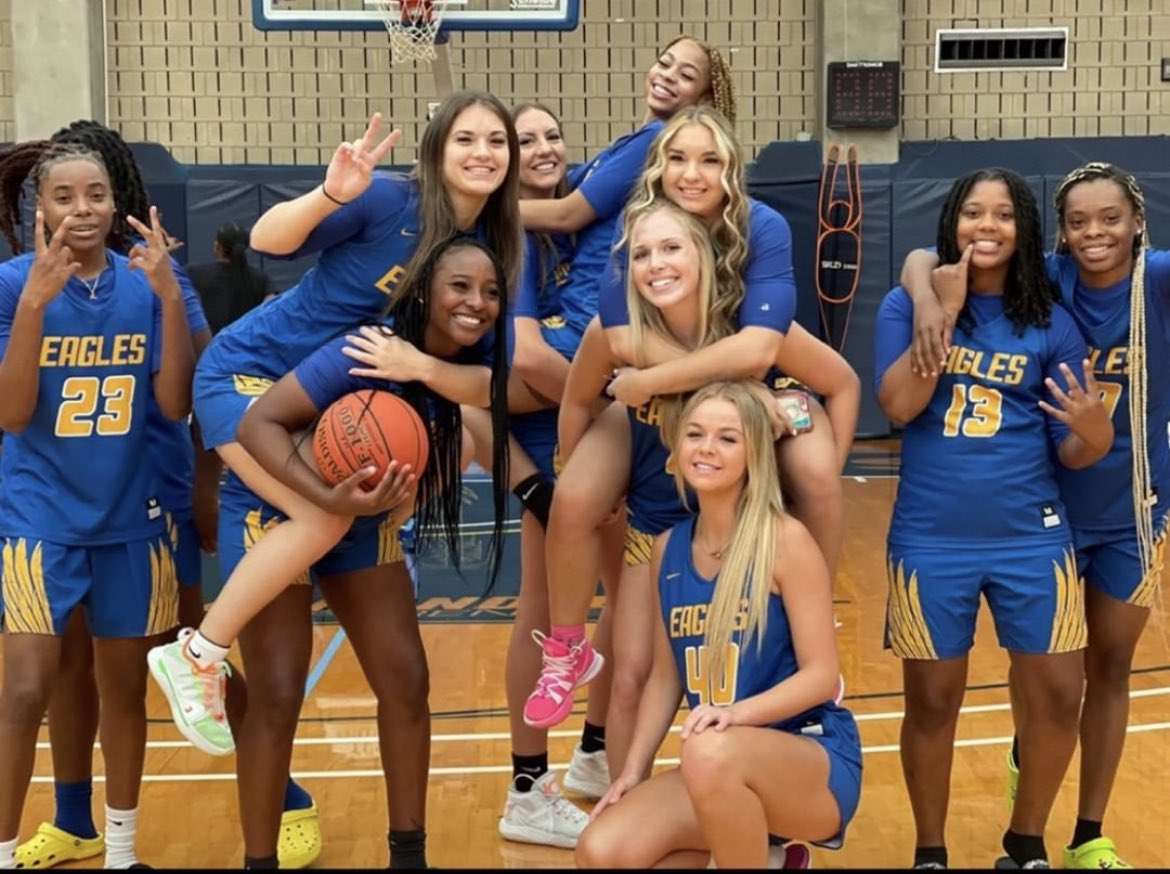 Q: You're in your second season with Tallahassee Eagles now, what has been the biggest changes to your game you've made since going to the States?
CM: " In my second season, which is technically my first season, I would think the biggest change in my game has been my confidence and accuracy. We play in the Panhandle Conference, which is the toughest conference in the NJCAA, so we never have an easy game, as every game is always very competitive. There is no room for mistakes on the court, if you make a mistake you get taken off straight away 90% of the time, and that not just my team, it's also what every other team we play against does too. In Ireland I used to play in the post, but now in the US I play more out on the wing or in the 3 or 4 position. I always a fast enough runner, as I did athletics when I was younger, but over here it's a way more faster game and I feel like my speed has definitely improved over the past year adapting to the game and this is because we had 5am workouts three times a week, in addition to our midday practices, this definitely had a positive impact on my speed and strength."
Q: How do you balance studies with playing college basketball, give us an insight into what a typical day would entail?
CM: "So many people have said this before in other interviews, but it's all about time management. As an international, I have twelve credits each semester. Our Academic Advisors are particularly good at helping us select classes that will work with our training schedule, so that is a good start and then it's about keeping on top of your work and assignments. Sometimes it's about getting a head start also on assignments, because if I have a busy few days of games ahead with travel, it is good to have the work done. A typical day in-season would be three classes per day (there's still a blend of hybrid – so in-person classes and some online) food, nap, training then in the afternoon, back to the accommodation and then study hall (a few nights each week - supervised study in the evenings). If its pre-season or post-season, you can add in three 5am Strength and Conditioning sessions to that, as well as individual workouts."
Q: What would be the best advice you'd give an up-and-coming player who dreams of playing college basketball?
CM: " One big issue that I see, which is beyond the players control, is for underage basketball tournaments or games to be filmed or recorded. This I think is not currently allowed in the main. Not every team makes the Schools or National Finals, so it is hard for people to get film to put together and they may be excellent and talented players, but without the film it's hard.
"Just keep working on your fitness and your skills. I remember being in my back garden in October and it was cold (!!), practicing my ball skills, or out at the net in our front garden regularly shooting and I did as many camps possible over the years.
"Do not be defined by being selected or not for squads. If you can get on squads, it is great for extra training and a unique perspective, but different coaches like different things, so it just depends on if you are what they are looking for at that point in time. It's not always the twelve best players that make it, it's about the fit for the way that the coach is trying to play, so do not be disheartened if you do not make it, even though you may feel disappointed.
"For college I think the same applies, it just depends on what the coach is looking for to implement in his/her system of play.
"Picking a college depends on the person's objective and priorities. My recommendation is to aim to choose a school that is a good fit for you. Does it academically offer the course you want? What type of coaching style do you want? What system/style of basketball do they play? – You can see this by watching their games. How much playing time do you want? – Are you happy not to play a lot in the first two years if the team tends to play Juniors and Seniors more, or do you want to go somewhere you will play regularly? Financials of course are important – college in the US can cost 50k per year plus – do you need a full scholarship? And of course, consider things like location , do you like the area, city or urban and think about the convenience for flights.
The one thing I would say is do not be caught up in the level. Only 4% of players get to play College basketball and all levels are an opportunity whether NCAA D1, D2, D3, NJCAA D1,2, CCAA, NAIA –they are all fantastic opportunities."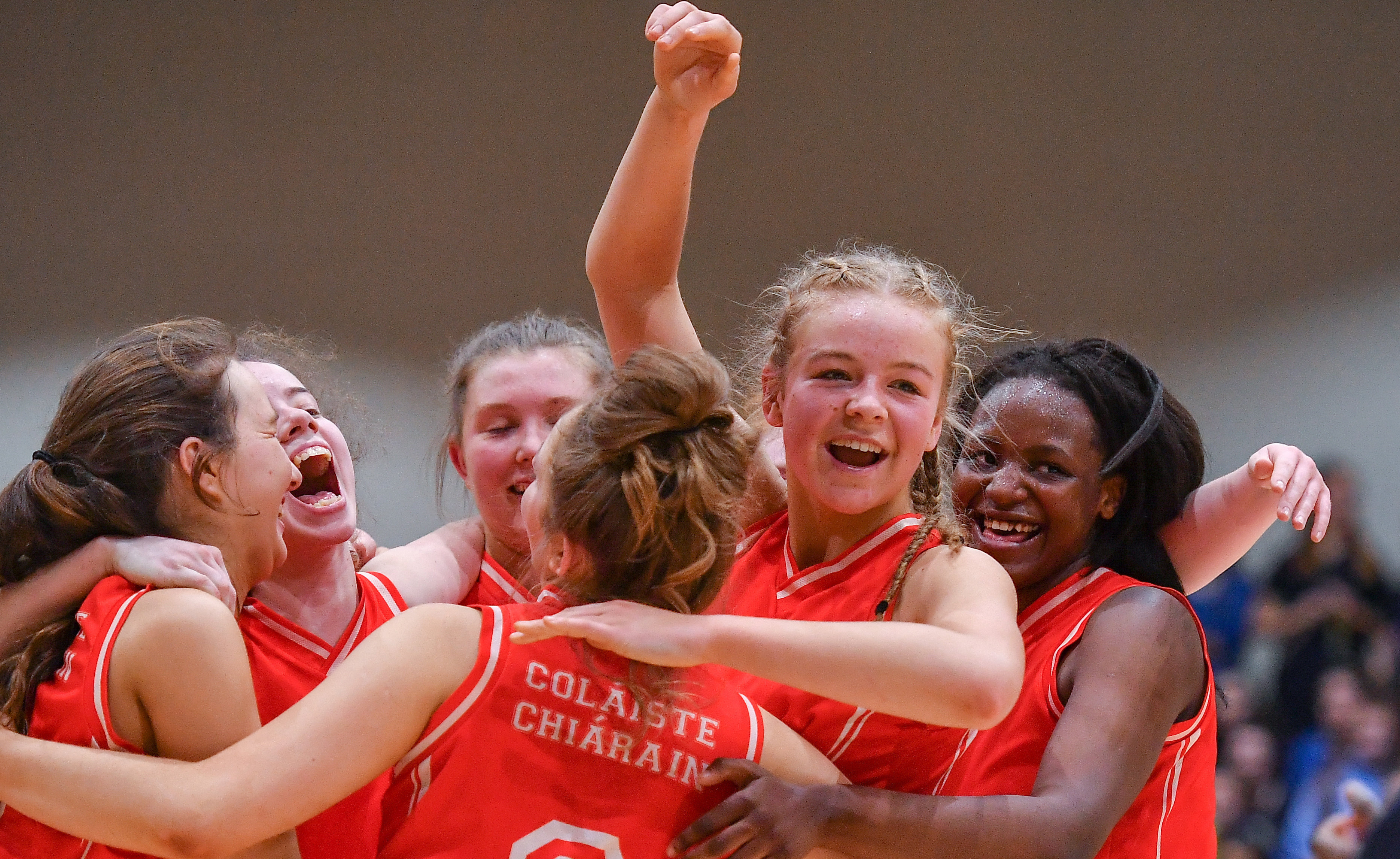 Q: Some people reading this won't go on to have college or elite level careers, but just want to play social basketball. What do you think is the best way to keep young girls and women involved in sport?
CM: "Elite, college or social, we all play because we enjoy the game and enjoy the memories cherish. To all young girls no matter what path in basketball you take, college, club or social, we play this game because of the friends we make, the enjoyment of the sport itself, the fun we have and the skills it gives us to be part of a team – and whether that's social, club or college. There's obviously going to be tough times where you feel like giving up, but the happy time will always surpass the tough.
"I would say to any girl, keep playing because it's a great way to meet new people when you start college and a great healthy outlet during stressful times of exams and getting through the teen years generally."
Q: Let's rewind slightly you played with Coláiste Chiarain, is that where the basketball big was instigated, or had you been playing with Liffey Celtics before that?
CM: "I was playing with Liffey Celtics before I played club, I was lucky enough to go to a school where most of my club teammates attend, so our school team was just as good as our club team. We won multiple All-Ireland medals as a team and I also had the opportunity to travel to Serbia with Niamh Masterson, Ciara and Erin bracken and Fatimah Akorede to play in the 3V3 School World Championship in Serbia. But being coached by Yvonne Bracken in Colaiste Chiarain has definitely been one of best basketball experiences."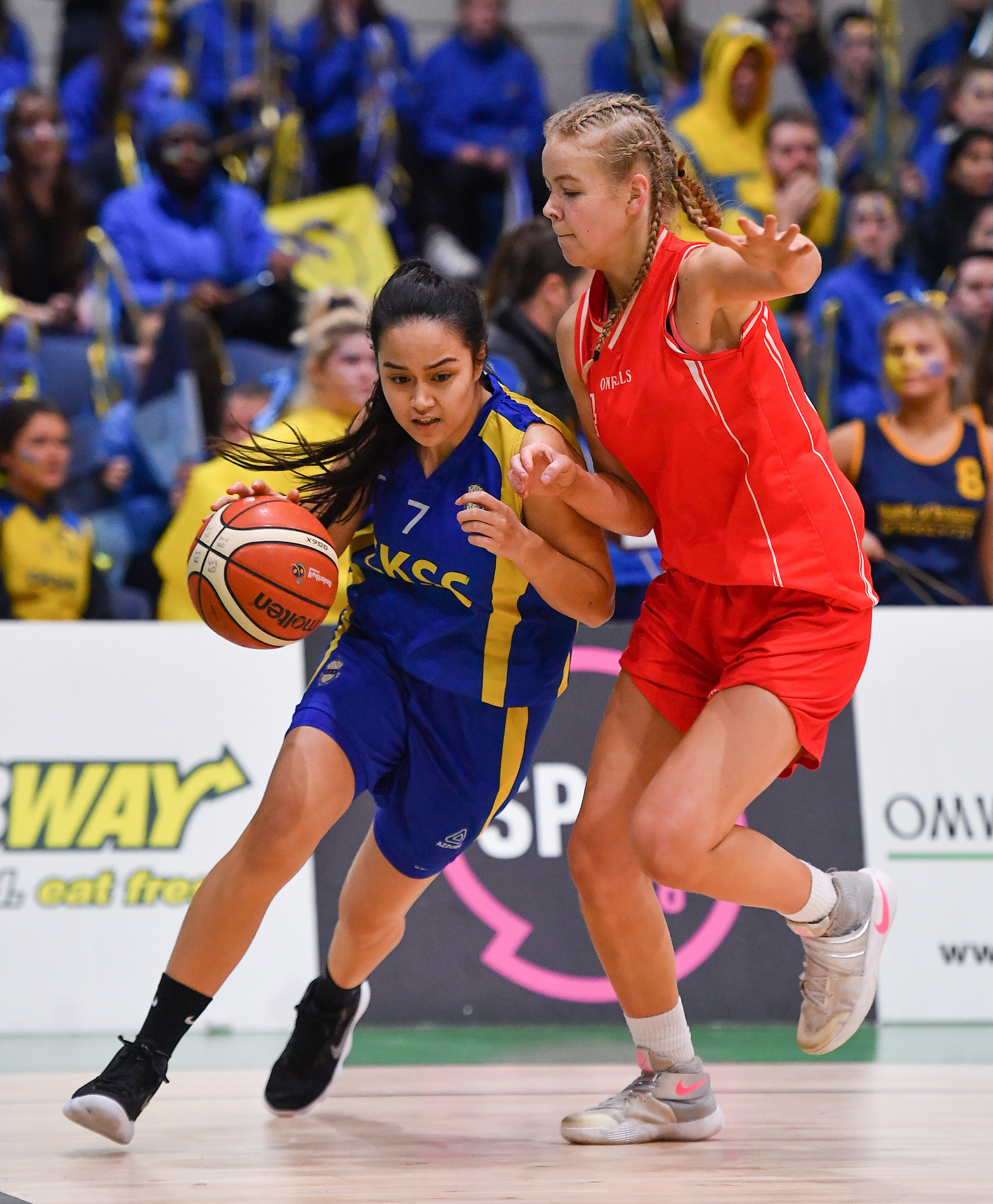 Q: Were there any other sports that you excelled in or enjoyed and if so, when did you decide to focus on basketball?
CM: "I played many sports growing up, Gaelic Football, basketball and athletics. I started athletics when I was 7 and stuck with it till about 14, when I had decided which sport I had to stop, as my schedule was too busy. I played GAA from the age of 4 all the way up till the day I left for America. I was part of the St. Mary's GAA in Leixlip and I also played county with Kildare when I was younger. I still do love GAA and hope to go back playing when I'm home.
I actually started playing basketball to improve my hand/eye coordination for football, but ended up loving basketball just as much. I think I decided to focus on basketball more when I first made an international squad at U15 and seeing the amazing travel opportunities I could get from playing."
Q; Going back to your career, what coaches have been central to it and is there anyone in particular who's been a major influence on your career?
CM: "I have been really lucky to have such great coaches, wonderful people who shaped me as a player and as a person, starting at underage with Jimmy Clarke, Ailbhe and Áine O'Connor and Erin and Yvonne Bracken. We were so blessed at Liffey Celtics with underage coaching. All of them influenced me hugely, on and off the court. What was particularly nice was that most of them were also players, they were relatable, kind, encouraging, cared about us as young teens and the bonus was that they were technically exceptionally good coaches. This, I believe is one of the reasons Liffey Celtics is so good at underage. But my biggest influence in my career have been my mam and dad, they have encouraged me and built me up to be resilient and the person and player I am today."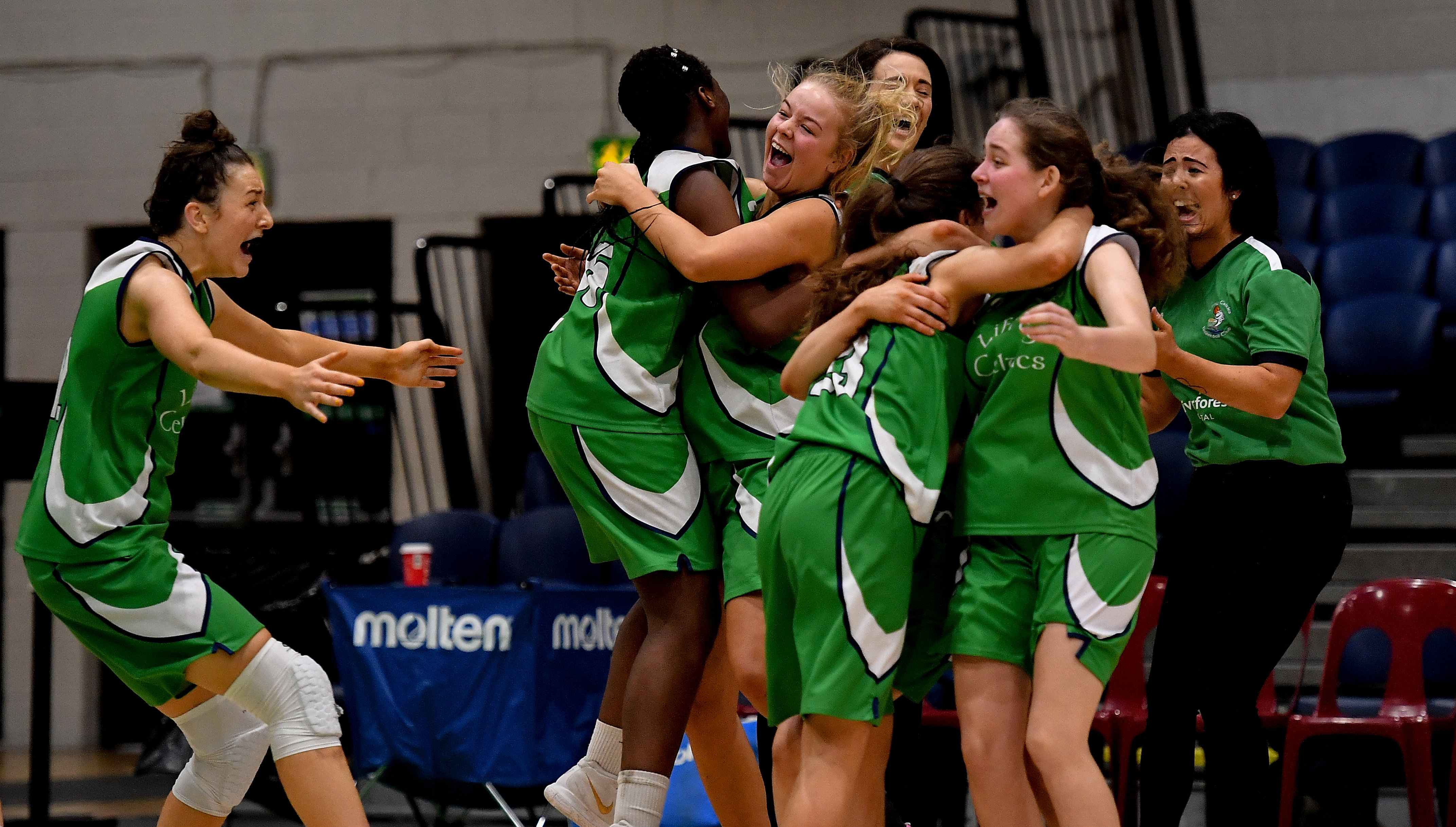 Q: You won the U18 National Cup in 2019 with Liffey Celtics – where does that rank in terms of career highlights?
CM: " Winning the U18 National Cup is definitely up there in my top basketball highlights. I felt like this was so special for us as a team to win, because we knew all the hard work we as a team put in to prepare for it. We won the U16 All-Ireland's two years before, so it was definitely a goal of ours to try and do it again when our chance came. Many other great moments in basketball consist of the Under 14 All-Ireland's in 2015 - we played Brunell in the quarter-final, we came back from I think eleven points to win by nine in just 4 minutes. The atmosphere was phenomenal, I will never forget it. Also on the 3v3, I also had a hugely enjoyable experience in Italy representing Ireland in the Euro Cup Qualifiers with Erin Maguire, Kate Hickey and Mia Furlong and coached by Niamh Dwyer. The majority of my memories are hugely positive, and I know how privileged I was to play with such great teammates and coaches."
Q: After college what do you think will be your next step, would you like to continue to play abroad or could we see you closer to home?
CM: " So, I am at Junior college which will take me to 2023, I hope to stay in the US to finish out my Bachelors in Business, which will require me to move to a 4-year College or University. The level is less important to me, I just would like to play and utilise the game of basketball to complete my degree in the US. I am not hierarchical in that regard, for me it is about the fit, being with a good team of coaches, players, and good people and of course the quality of the Business Programme. Sunshine is a bonus!"
"I am thinking I would love to play in the UK and do a Masters there, or an internship. After that, I do think I would like to come home, but travel is my other passion and having new diverse experiences. If I can gain further travel opportunities to other countries then that would be super if basketball could enable that. I do eventually hope to come back to Ireland, so hopefully I will be able to return to the court in Ireland in the future."