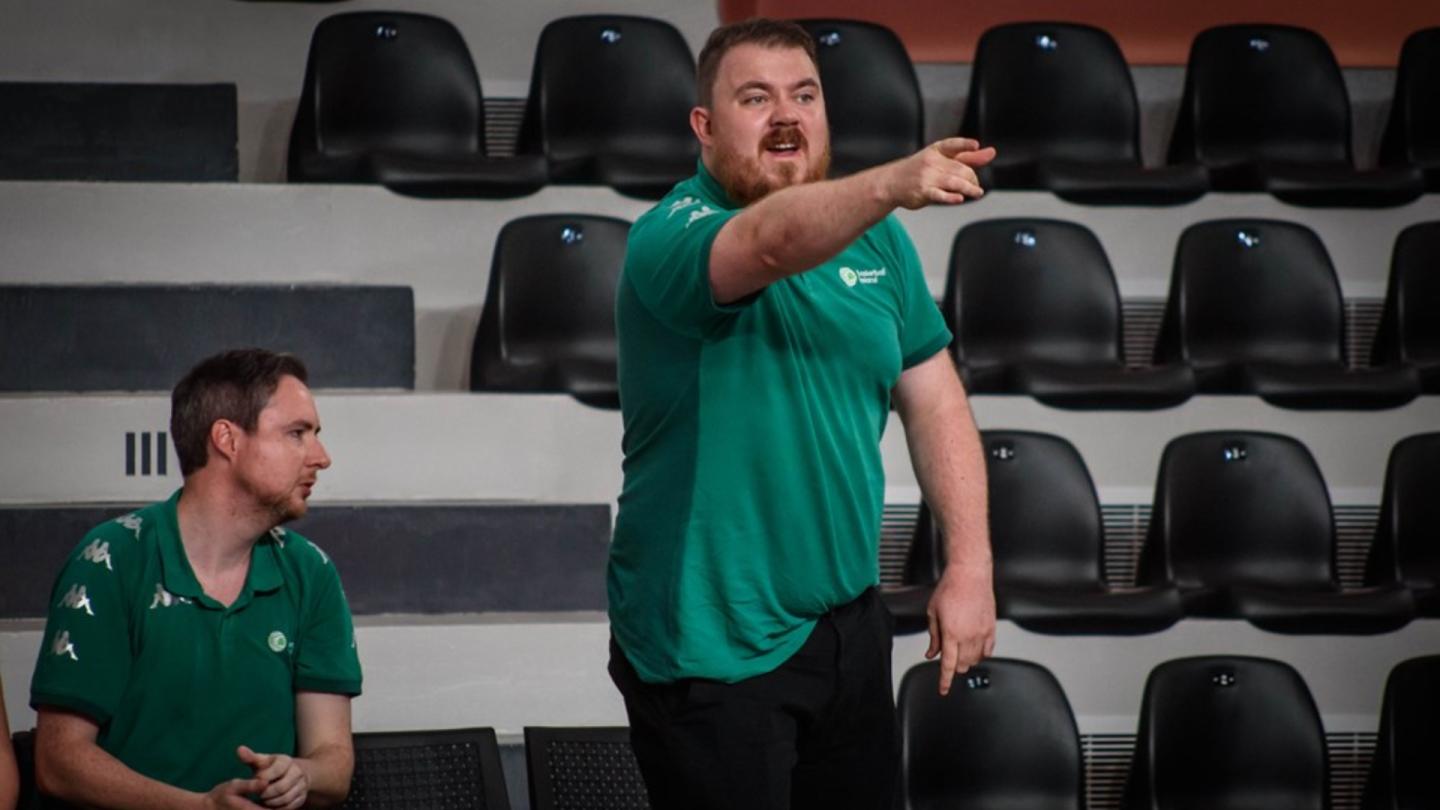 Aug 25 2022
14-point salvo from Curran and Moran not enough as Ireland slip to defeat against Montenegro
Ireland U16 women continued their string of good performances, but the challenge of hosts Montenegro proved too much in the FIBA European Championship classification round.
Andy Gill's team were unable to overcome a sluggish start to both halves, which saw their opponents hit a tournament high 33-points in the first quarter and a further 23-points in the third. Ireland rallied valiantly in-between and looked like clawing their way back into the game before half-time, until the class of a Montenegrin side aggrieved at not being in the last eight on home soil told.
Montenegro opened the contest with a 15-0 run before Ireland got on the board through an Aisling Moran three-point play. It was a continuation of the last couple of group games, where Ireland really found their range from outside the arc. That's exactly where their second score came from too. Kelly Bracken making her tenth shot from range in this tournament, a definite bright spark to take from the competition overall. Ireland potentially became guilty of looking for that shot too often though, allowing Montenegro to extend their lead to 33-17 by the quarter's end.
What happen next was almost as surprising as Ireland's sluggish beginning. It didn't appear as if the hosts took their foot off the gas but suddenly, Andy Gill's team began to execute at a much higher level. Shauna Curran, Caoimhe Gilligan and Aisling Moran all drained pressure three's, Leah McMahon added 4-points and Grace Prenter, Clara Boyce, Karolina Gierszal and Shannon Quigley joined the party to increase Ireland's spread of scorers and cut the deficit to 10-points at the interval.
Unfortunately, that was as close as Ireland would get in the contest. Montenegro opened the second period much like the first. A 13-2 run over a five-minute spell put an end to lingering hopes of a fightback. At this point it became about continuing to play at a high level on both ends and for the most part, Ireland achieved this. The interior defense was penetrated too easily throughout but conversely, Ireland outgunned their opposition on the fast break and proved equally as effective from the bench. The aforementioned Bracken facilitated her scorers well and Quigley, Moran, Boyce, Gilligan and McMahon worked hard on the boards at both ends. The intangibles which could see this group move to another level as they get older and more experienced were on display, which bodes well for them as they move through the age-grade system at international level.
There's still at least one more game to play in this tournament, though. Ireland will round off the summer international season with a game against either Iceland or Romania tomorrow afternoon. There's every chance it will be with a victory.
Ireland Top-3 scorers:
Shauna Curran (14), Aisling Moran (14), Caoimhe Gilligan (8).
FIBA U16 Women's European Championship Result:
Ireland 61-85 Montenegro
FIBA U16 Women's European Championship Fixture:
Ireland v Iceland/Romania, Friday August 26th, Podgorica, 3:30pm.