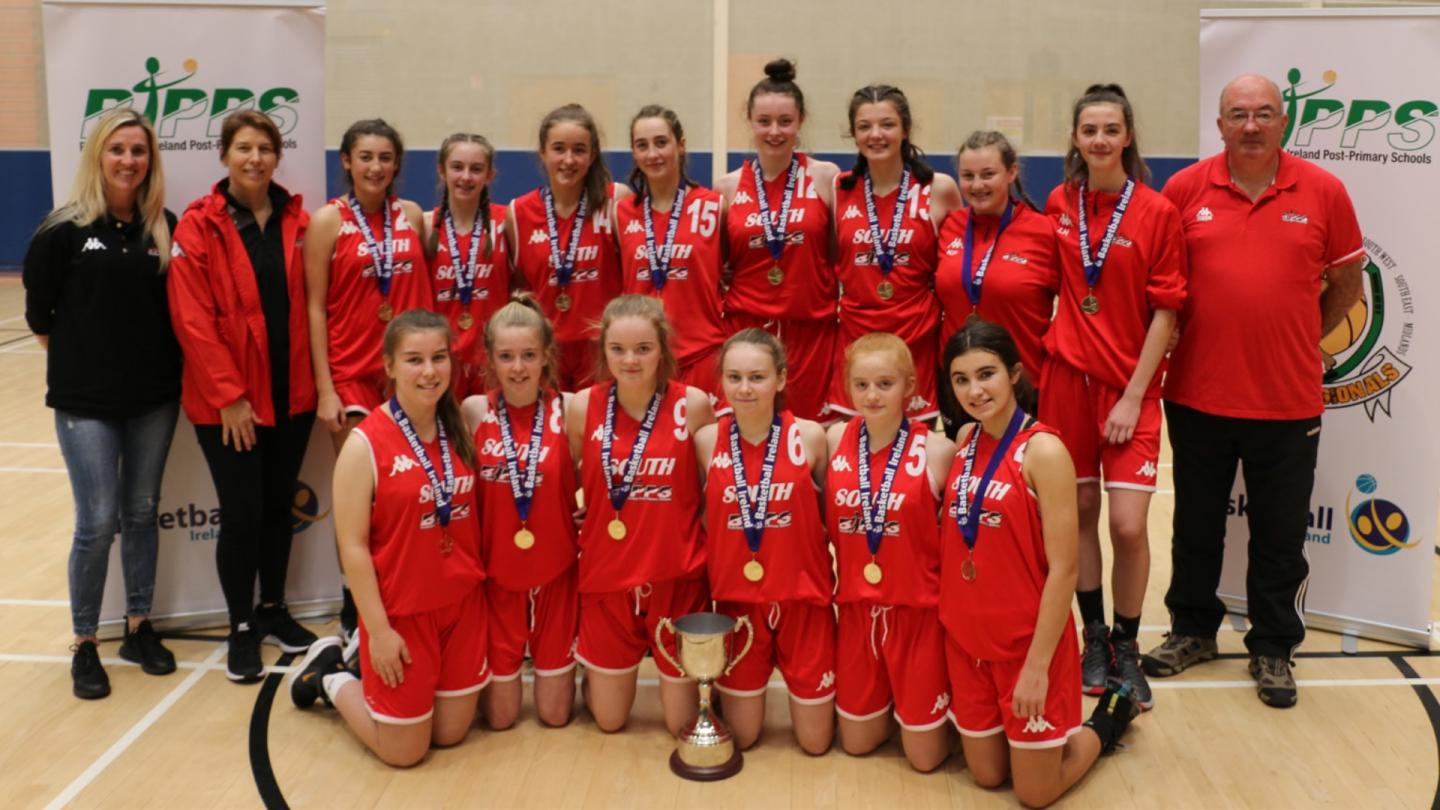 Oct 21 2022
All you need to know ahead of the BIPPS Inter-Regional weekend
The annual Basketball Ireland Post Primary Schools U15 Inter-Regionals are heading to Limerick over the next two days with some amazing action to look forward to.
BIPPS Inter-Regional Brochure 2022
ABOUT THE INTER-REGIONALS
The PPSC (Post-Primary Schools Committee) host an U15 & U17 Inter-Regional each year where school regions compete with a selected representative team from players in the registered schools in their region.
This competition is named in honour of Tom Collins. PPSC Chair Marie O'Toole had this to say in her notes ahead of the weekend.
The memory of Tom Collins reminds us of the many dedicated teachers and coaches who are sadly no longer with us but whose memory and legacy of dedication and commitment to developing basketball in their schools and on
the bigger stage lives with us in our hearts and minds. We honour their enormous contribution to education and sport and in particular the development of the sport we love and enjoy through schools basketball. We continue to keep them in our loving thoughts in a special way this weekend.
A full list of the regions and players involved, as well as a roll of honour and further information are available by downloading the brochure below.
Best of luck to all players involved this weekend.
BIPPS Inter-Regional Brochure 2022