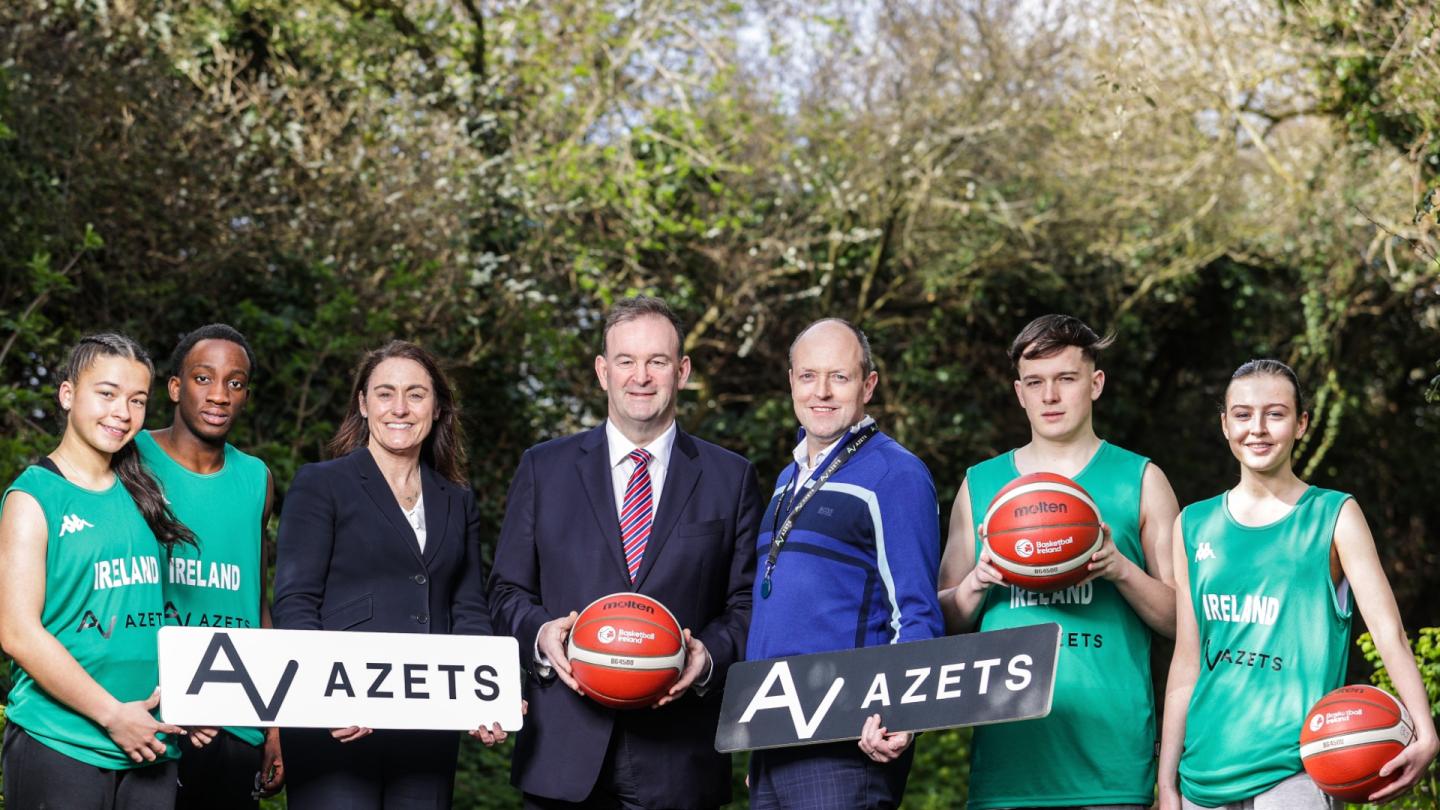 May 03 2023
Basketball Ireland agree two-year sponsorship deal with Azets Ireland for U17 Academy programme
Basketball Ireland are delighted to announce a two-year partnership with Azets Ireland, which will see them will sponsor the Ireland U17 boys' and girls' academies for the 2022/23 season, following the players journey through to the U18 squads for the 2023/24 season and the 2024 FIBA U18 European Championships.
The deal with Basketball Ireland marks the first national sports sponsorship by Azets Ireland, as it grows its presence across the country. The professional services firm that specialises in supporting the needs of mid-market, entrepreneurial, owner-managed, and family-owned businesses, will become a key sponsor of underage Irish basketball.
Neil Hughes, CEO at Azets Ireland, said: "Azets Ireland is delighted to be partnering with Basketball Ireland's U17 academies, supporting elite underage Irish basketball. The undoubted commitment of these U17 Irish academy players and their drive for excellence, will see them do their utmost to make the U18 squads for the FIBA U18 European Championship in 2024 and we look forward to supporting that pathway."
Basketball Ireland CEO, John Feehan, added: "We're really happy to have Azets Ireland on board supporting some of our international age-grade athletes. Our academies play a vital role in the development of our players and this is great news for our U17 academies, which form a crucial building block for players as they make the step up to U18 level and beyond."
Ciaran O'Sullivan, Basketball Ireland Head of Development and joint head coach of Academies, also welcomed the news. "This is a real boost for the coaching staff and players, who put in so many hours of hard work - on and off the court. Having Azets Ireland as sponsors will help provide the resources needed to help the players reach their full potential."
---
About Azets Ireland
Azets Ireland is one of the country's fastest growing professional services firms, providing a range of services, including audit and advisory, corporate finance, tax, restructuring, corporate governance and fund management, with a focus on mid-market, entrepreneurial, owner-managed, and family-owned businesses.
With a heritage stretching back to 1923, Azets Ireland is now in its 100th year and will continue to drive the strong legacy of advising Irish SMEs, operating out of Dublin and Enniscorthy, Co. Wexford.