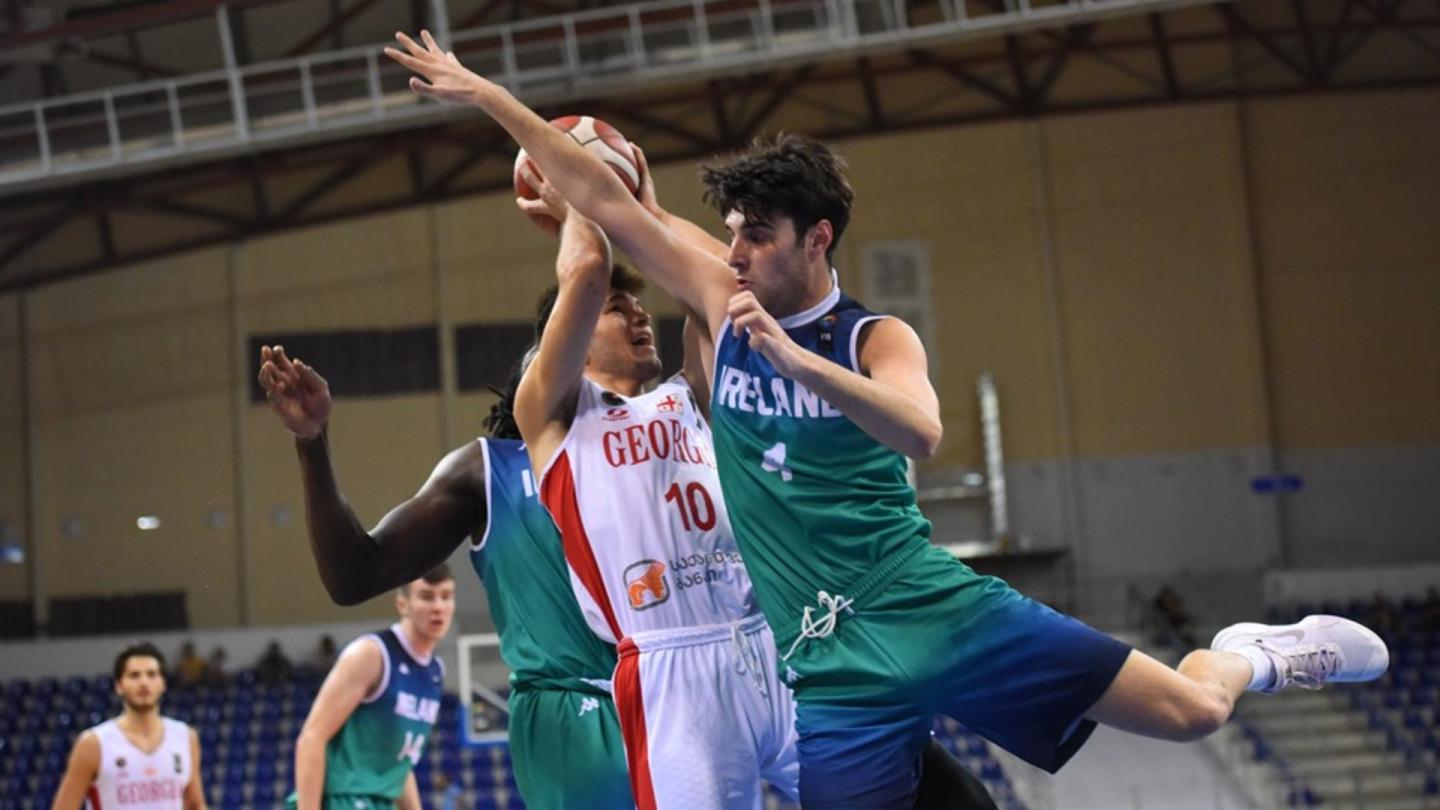 Sep 28 2022
Basketball Ireland announce international underage coaches for forthcoming season
Three head coaches who led Irish teams at this Summer's FIBA European Championships will return to their roles for another season, alongside three new appointments for the next international cycle.
Tommy O'Mahony (U18W), Paul Kelleher (U18M) and Karl Kilbride (U20W) will continue the good work their staff have done at their respective grades – while fresh impetuous will be injected into the U16W, U16M and U20M sides to continue the excellent grounding given by the departing Andy Gill, Pat Price and Paudie Fleming.
Laura Mullally, Michael Lynch and Thomas Walsh have been selected by the EPC to replace the outgoing head coaches following a stringent and hotly contested interview process.
Let's take a closer look at each of the appointments.
U16 Women's Coach – Laura Mullally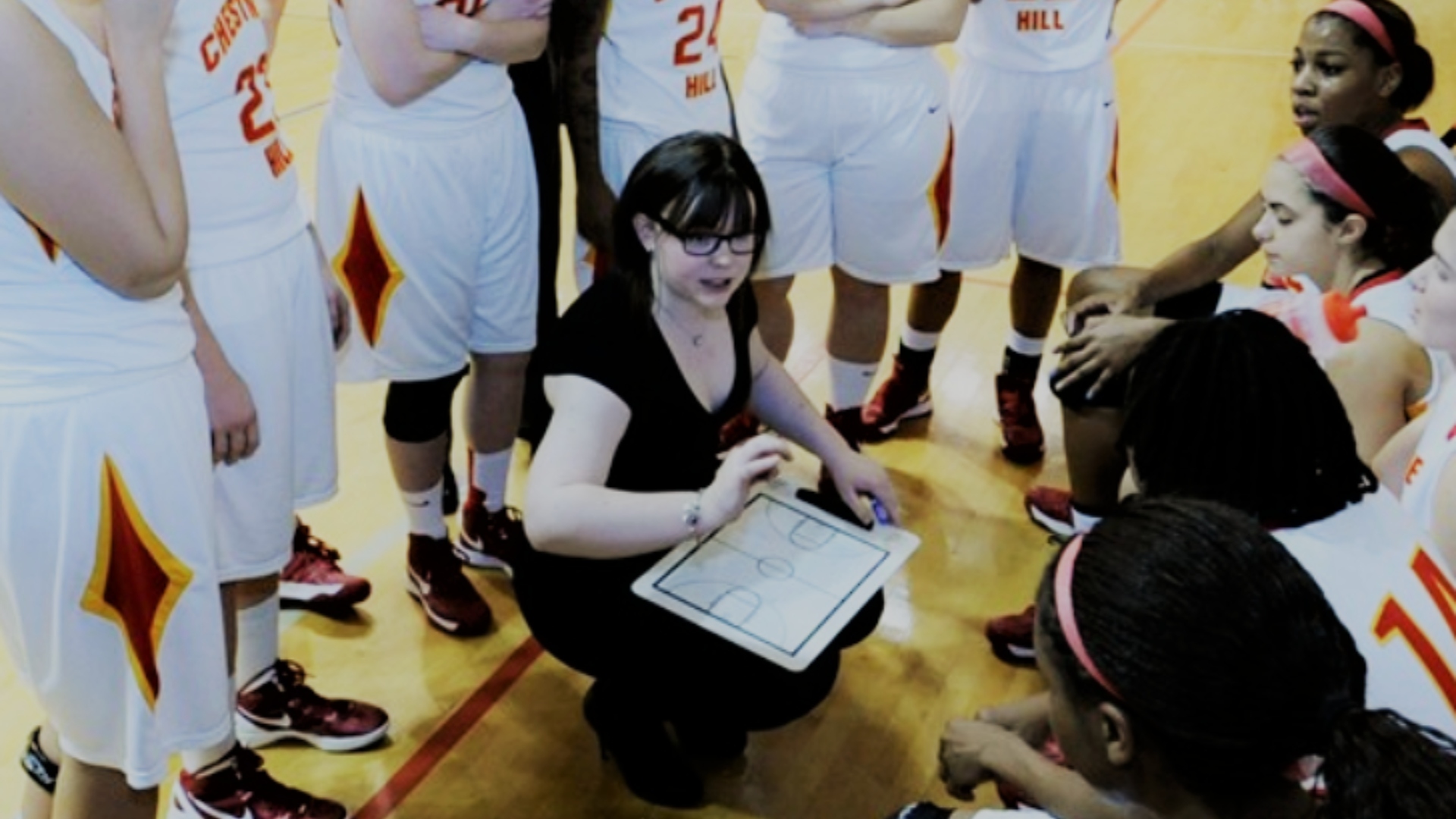 Laura Mullally draws up a play during her time coaching in the US collegiate scene. 
A former underage standout in Irish basketball who hails from Athlone, Laura played her club basketball with Killester before earning a full scholarship to Division II Dowling College in New York in 2001. Upon graduation in 2005, Laura began her college coaching career while studying for her master's degree in education.
With a successful 12-year career as a college basketball coach at Division II & Division III institutions, Laura then moved into the role of administration as a Director of Athletics until she returned to Ireland in 2018. Laura led the women's Super League team - Leixlip Amenities Liffey Celtics - for the 2019-2020 season until the season was cut short due to Covid. Having enjoyed success this past summer as the Assistant Coach with the U18 women's national team where the team finished 9th at the European Championships in Bulgaria, Laura is currently the U15 Leinster Academy Girls Coach, Co-coordinator with Athlone Basketball Academy & Academy Director of Shooting Hoops Basketball Camp.
Speaking of her appointment, the Athlone native said:
"I feel very humbled & honored that the EPC has appointed me head coach. To have spent most of my career abroad in the USA and now be able to represent my country, is really the stuff of dreams. I am eager to add to the storied success of our U16s team, to contribute to the continued growth of women's basketball in Ireland and most importantly, have the opportunity to work with and to empower the best female athletes in the country through basketball.

It has taken a village for me to be able to get this place of balance being a mother, coach & professional, to have the time to fully commit to being a head coach at the international level and I feel very grateful to everyone who has supported me and made this possible. I am very excited to get started".
U16 Men's Coach- Michael Lynch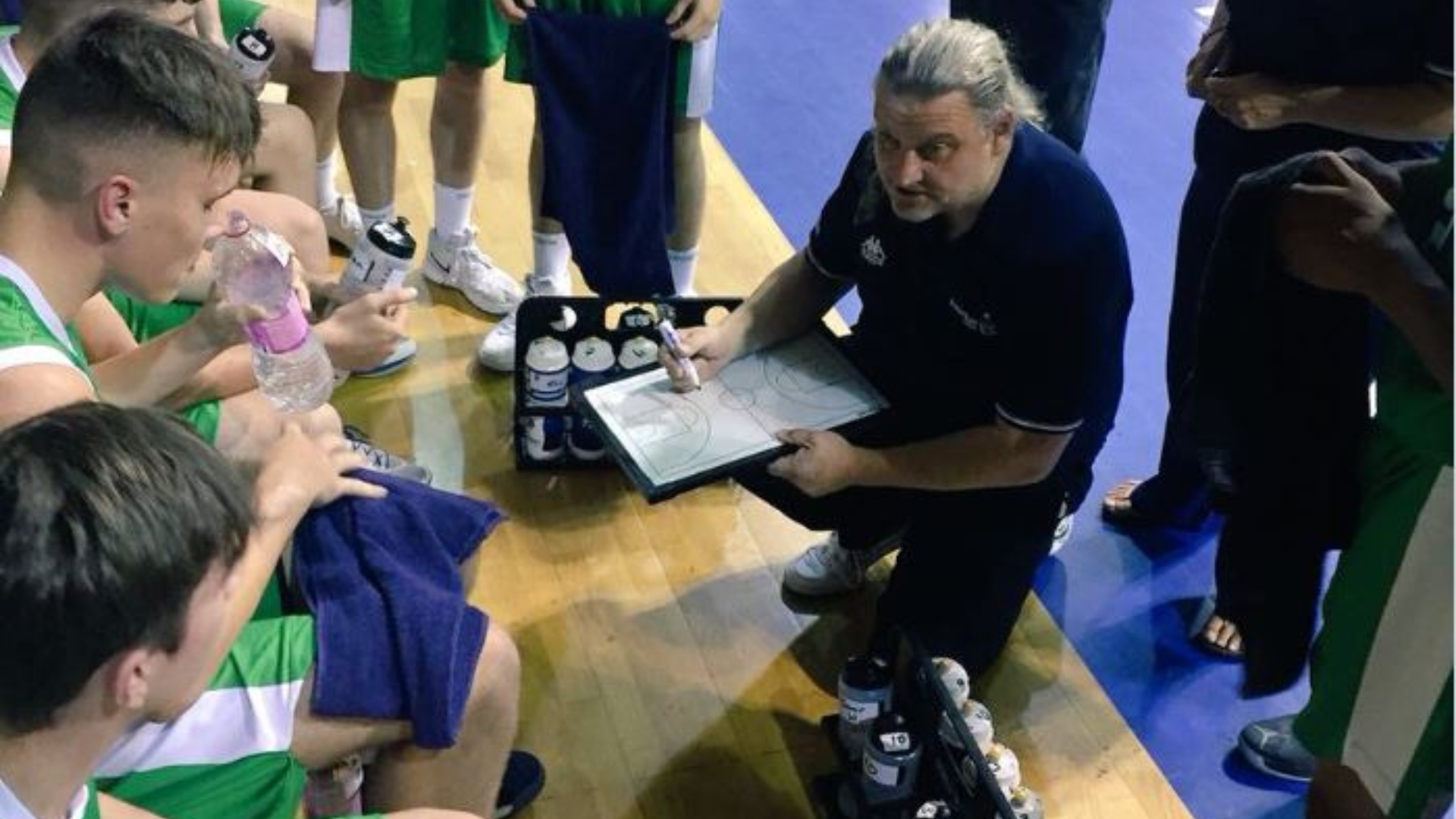 Dr Michael Lynch's involvement on the international stage with Irish basketball dates back to 2002.  
Dr Mike Lynch has been involved with Irish basketball on the international stage since 2002, starting as a physiotherapist for all the Irish squads at that time. He has subsequently consulted on strength and conditioning and injury prevention programmes for a variety of international squads. He has served as assistant coach on previous Irish U16 and U18 programmes and as head coach for U16 and U20 squads at European level. Before coaching, Michael played at all levels nationally and represented Ireland. He is known for his dedication to the sport of basketball both on and off the court.
Coach Lynch is well known as a National League and Super League coach, having brought teams to league and cup finals at both levels. In the last few years, Mike has focused on basketball development, working with individual players, teams and coaches. The basketball project that he has set up provides individual and team development opportunities utilising his coaching skills and expertise in the areas of performance and skills development, and injury prevention strategies. Mike gives coaching clinics when time allows and his philosophies on defensive and special plays for all levels of the game are always greeted with enthusiasm.
Speaking after his appointment as head coach for the U16 men's programme for this season's international programme, Coach Lynch said:
"What can I say other than I am delighted to be back coaching an Irish programme again. It is an honour and a privilege to coach for your country, and when you get the opportunity, you must embrace it and dedicate yourself to the task. The Irish U16 Men's Programme is one I am familiar with, and I hope to build further on the achievements my last U16 programme in 20018.

I wish to thank Basketball Ireland and the EPC for my appointment and for giving me the opportunity to coach again at international level."
U18 Women's Coach – Tommy O'Mahony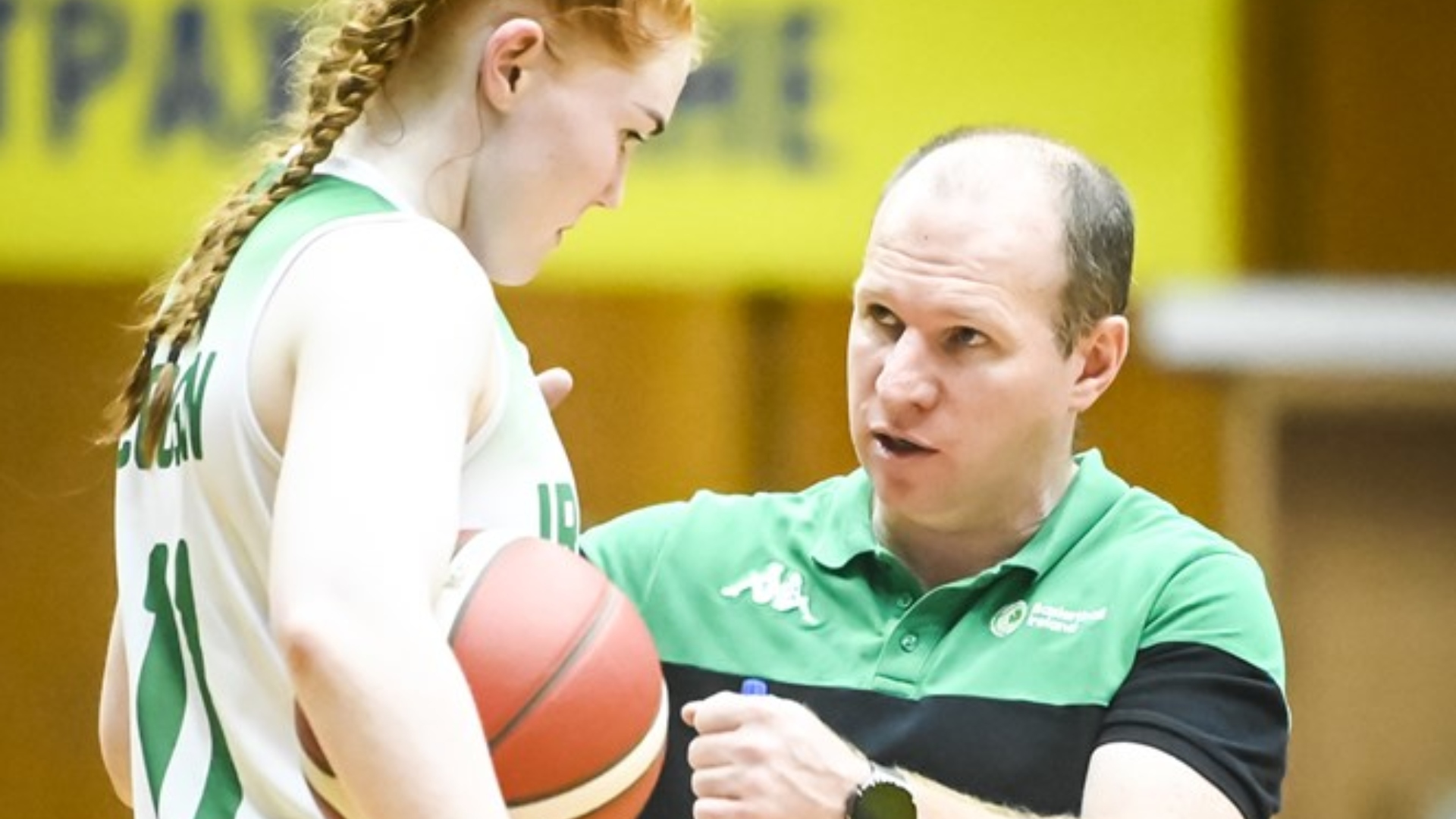 Tommy O'Mahony during the 2022 FIBA European Championships.
Tommy O'Mahony is beginning his 7th season as head coach at U18 level and his fifth in succession, dating back to 2019. He also served as an assistant coach in 2014.
Most recently at the FIBA European Championship's this summer, he guided his team to a strong 9th place finish in the 'B' division, narrowly missing out on the last-eight, but going on to win the second bracket outright and cement the tournament down as an extremely positive one for Irish basketball.
Domestically, O'Mahony is at the onset of his 2nd season at the helm of Waterford Wildcats in the MissQuote.ie Super League, alongside his role as a coach in Mercy Waterford.
On his re-appointment O'Mahony said:
"I was very proud of the team this summer. It was disappointing to be so close to the quarter-finals but we then proved that we deserved to be right in that mix with the best teams in the division.

I'm thrilled to be involved once again and would like to thank the EPC for giving me the chance to coach at my 7th FIBA European Championship. I'm very excited about the season ahead and what we can do to bring Irish basketball forward at this level once more."
U18 Men's Coach – Paul Kelleher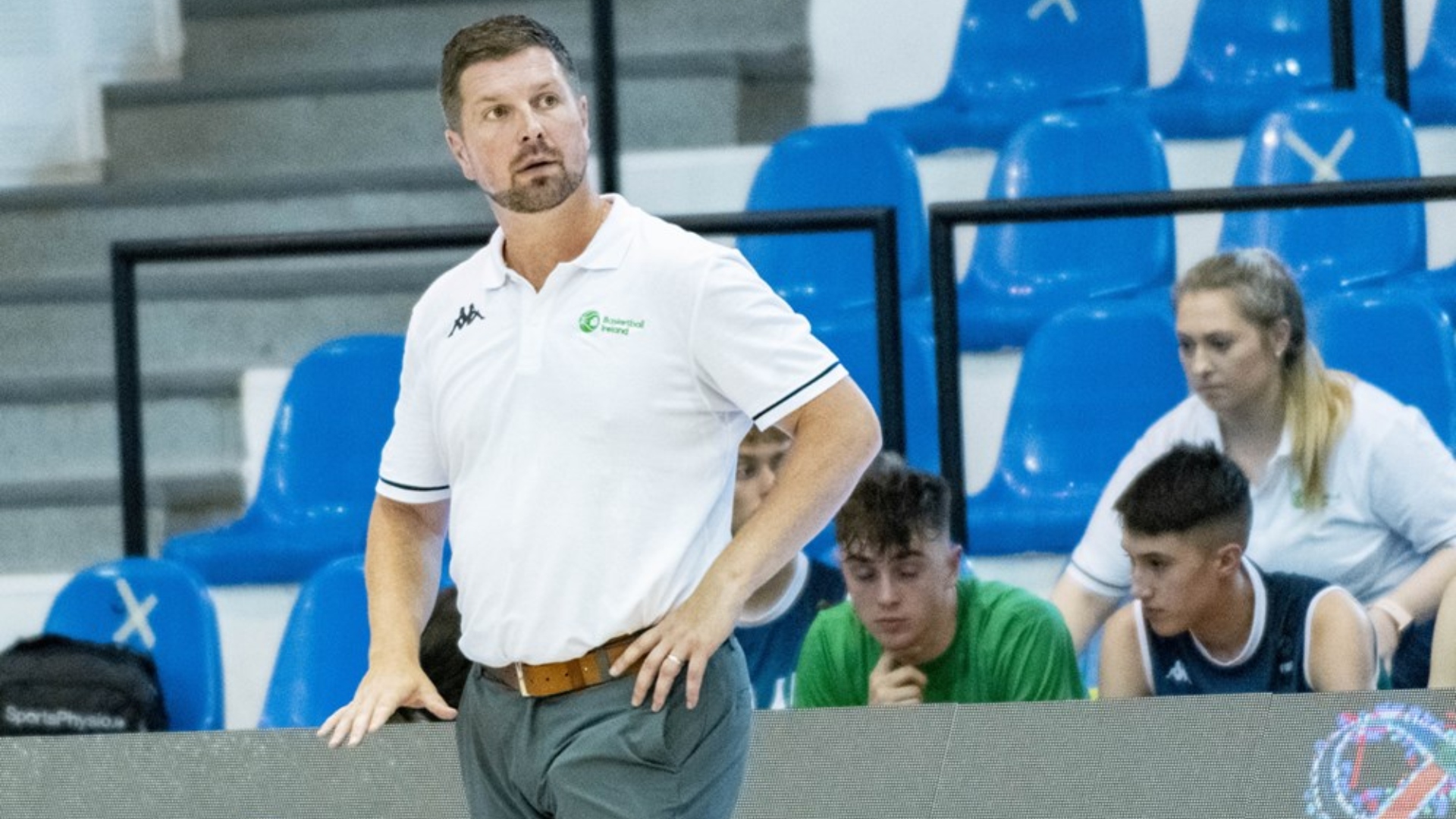 Paul Kelleher urges calm to his team during the FIBA European Championships ealier this Summer. 
One of the most experienced head coaches in Irish basketball currently, Paul Kelleher returns for his 6th season at the helm of the Irish U18 men's team.
Kelleher's highlight in this grade is a bronze medal in the 'C' Division of the FIBA European Championship in 2018 and his teams have showed themselves to be well coached and competitive in the 'B' division since. Most recently placing 20th at this level earlier this summer.
In total Kelleher has 25 years of experience on the bench, including nine years as a head coach at senior level in the National League. He's taken the court as head coach 117 times for Ireland at U16 and U18 level.
Kelleher still retains the same enthusiasm for the role:
"I'm delighted, naturally to be extending my time with the Ireland U18 set up for another international season and I'm looking forward to getting stuck back into it.

The enthusiasm and buy-in I received from the players last year was immense and I expect the same again for the upcoming season and I firmly believe we can achieve some excellent results with the group of players available at this level."
U20 Women's Coach – Karl Kilbride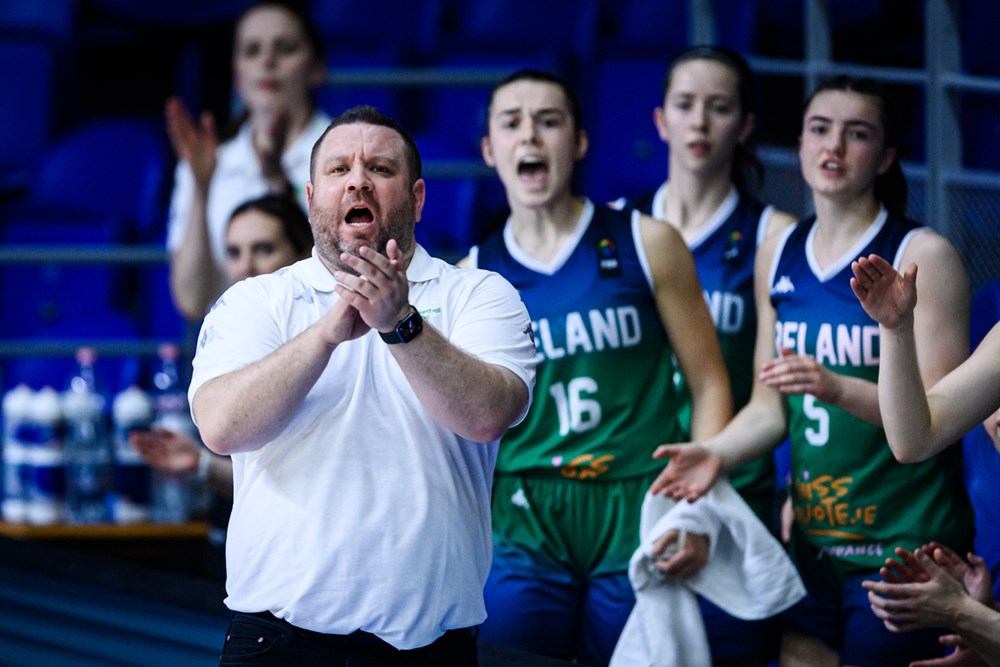 Karl Kilbride returns as U20 women's head coach. 
Karl Kilbride returns as U20 women's head coach after guiding the team during their recent campaign at 'A' level at the FIBA European Championships, where they acquitted themselves very well against a series of strong opponents, picking up the fair play award in recognition of their efforts on the court.
Domestically coach Kilbride is on the cusp of his 9th season coaching in the MissQuote.ie Women's Super League. This year he embarks on a new challenge witj Leixlip Amenity Liffey Celtics after spending the previous eight seasons with Killester.
He has an extensive record at international level too. This will be Karl's 7th FIBA European Championship as part of an Irish set up, six as head coach and one as an assistant coach and performance analyst. This spans five different age grades from U15 through to U20.
The honour of coaching his country still hits home for Kilbride, as he told us:
"It's such an honour to be appointed as a national team coach again. It's a privilege I don't ever take for granted. Having gotten to experience A Division basketball last year and the standards necessary to compete there, we want to carry that knowledge and those lessons learned forward with us into this year. Almost half of last year's squad are young enough again this year and will be bringing some invaluable experience along with them. Add to that the girls who have been involved with the U18 squads the last couple of years and we'll be hoping to be going away with a really strong group.

The main challenge with the U20 programme is sometimes availability; and navigating the National League and Super League seasons, and then college and Leaving Cert exams. But with the group we're hoping to put together and the opportunities we have ahead of us, those are challenges I couldn't possibly be more excited for."
U20 Men's Coach – Thomas Walsh
Born in New York, Thomas Walsh basketball education started at a very early age in The Bronx. He attended and played at All Hallows High School before competing with Stonehill College in Massachusetts at the collegiate level. After finishing his education, Walsh moved to Ireland to play in Limerick, captaining the team to a National Cup win in 2002.
Following a career with the FDNY, Walsh returned to Ireland and jumped into the coaching world. Coaching within the Southern region of the Basketball Ireland academy system as well as becoming an assistant coach for Pat Price with the Ireland U16 men's team. During a five-year stint, he coached at two FIBA European Championships due to the onset of the covid-19 pandemic.
Walsh is looking forward to getting started in the role:
"I'm excited to take the head coach position with the U20s men. I've really enjoyed my international coaching journey since I started at the Academy level alongside coach Paudie Fleming. The past few years have been a great experience being an assistant to coach Pat Price with the U16 program. And when the staff included Trish Nolan, Adrian Fulton, and Jimmy Diggins I have certainly been surrounded by some of the best Coaches Ireland has to offer. I'm looking forward to taking the lead of the U20 men and continuing their basketball development as we prepare to represent Ireland in the 2023 European Championships."