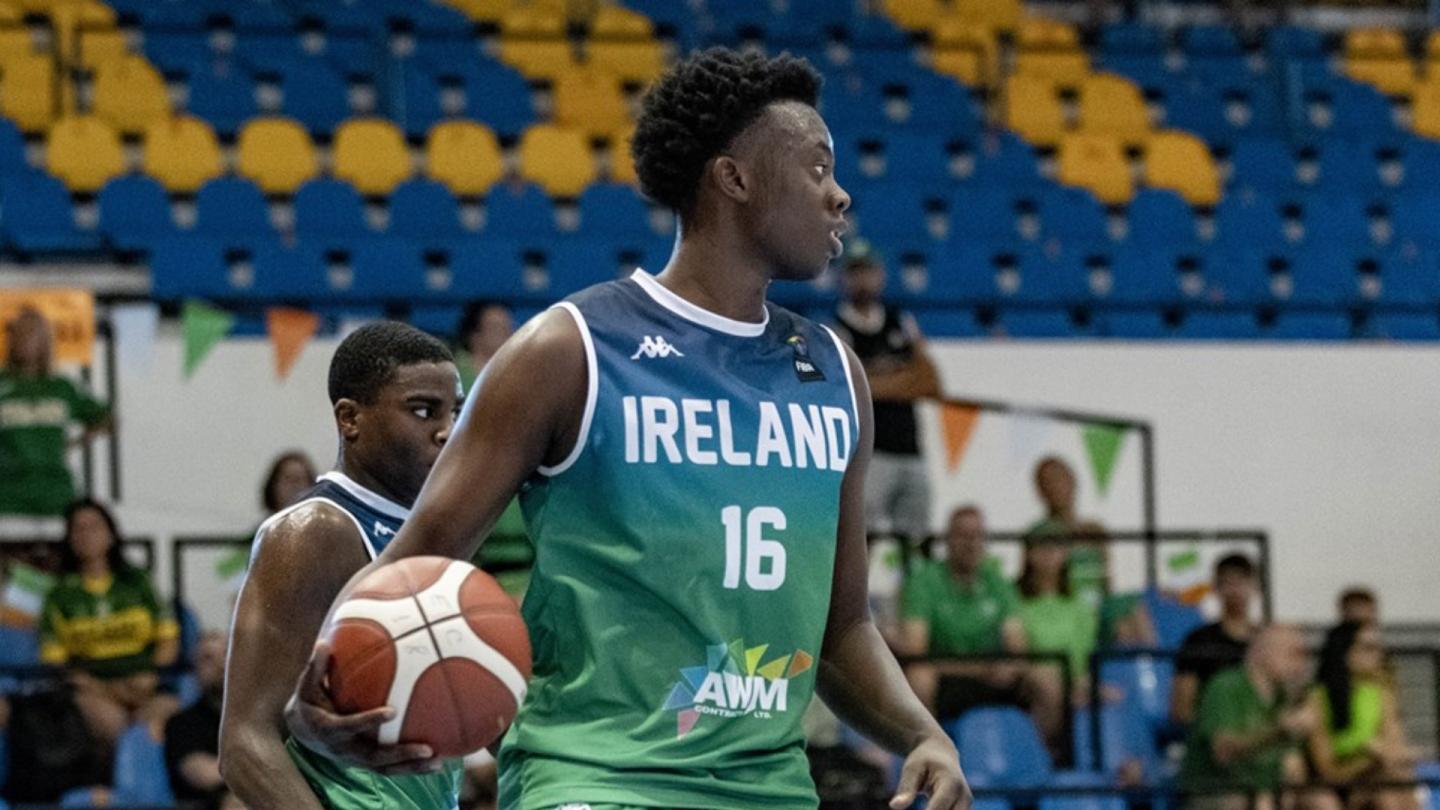 Aug 03 2022
Danish defence proves too strong for Ireland at the FIBA European Championship
Ireland U18 men were unable to bounce back from a tough loss against Ukraine yesterday, as they went down by 59-86 to Denmark in warm conditions in Romania this evening.
A strong opening quarter from Ireland almost concluded with a lead. Anthony Ezeonu nailing two free-throws with just six seconds left on the clock in the first to give Paul Kelleher's side a slender lead. What happened next was symptomatic of some of Ireland's play in the competition thus far, as Denmark managed to go end to end on the inbound for a simple lay-up, putting them back into the lead 17-16 as time expired. That would be the last time Ireland held the lead in the contest.
Denmark entered the game with a perfect record and their play from the second quarter onward highlighted why. They shot over 40% from the field in the game, including an almost 30% record from three point-land. This prowess in the scoring zones meant it was always going to be hard for Ireland to turn the game around once a strong Danish defensive effort limited them to 10-points in the second period. Ireland went in at the break trailing 45-26.
To Ireland's credit they continued to play with the spirit and grit that head coach Paul Kelleher said they would show pre-game. They more than held their own in the closing two quarters, showing glimpses of why they will believe a win during the classification games isn't beyond their reach.
Joseph Badejo was particularly impressive in posting a 12-point, 12 rebound double-double. Aivaras Uosis continued his strong form in the competition with another team high shooting performance of 15-points, going 46% from the field and draining 3/6 three-point shots. Notable performances also came from Jack Kehoe and Jamie Cotter, who both posted 8-points for their team.
Ireland now go into the 17-22 classification series, where they will face the also winless Kosovo on Friday afternoon at 1pm.
Ireland top-three scorers:
Aivaras Uosis (15pts), Joseph Badejo (12pts), Jamie Cotter & Jack Kehoe (8pts)
FIBA U18 Men's European Championship Result:
Ireland 59-86 Denmark
FIBA U18 Men's European Championship Fixture:
Ireland v Kosovo, Friday, August 5th, Bucov, Romania, 1pm.