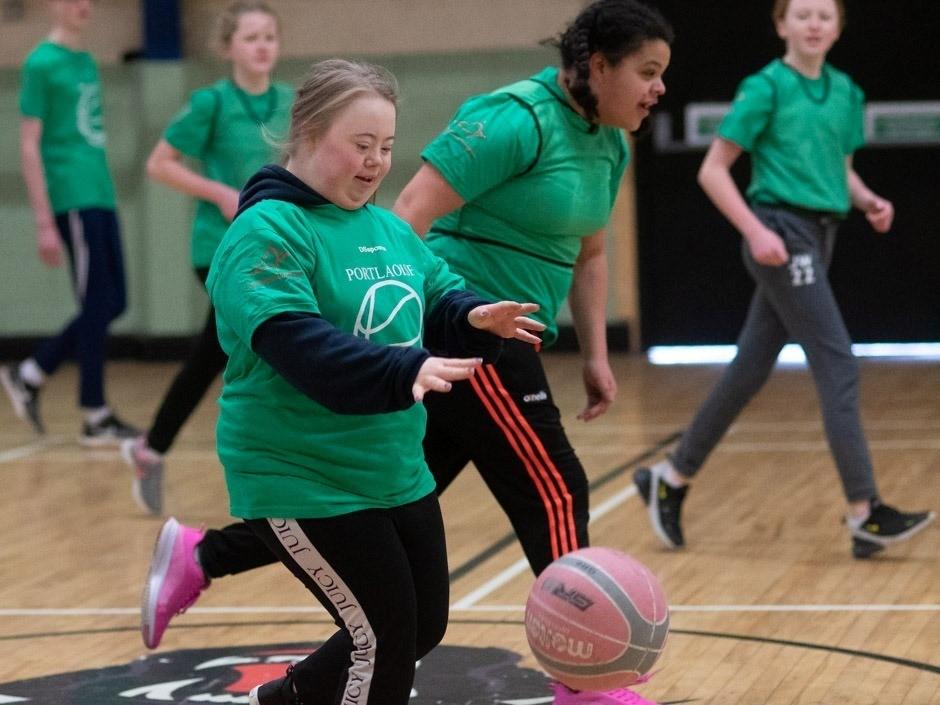 Aug 30 2022
Portlaoise Panthers become latest club to achieve Basketball Ireland's Bronze Club Mark status
Portlaoise Panthers are the latest club to be achieve the Basketball Ireland Bronze Club Mark award.
The idea behind the programme is to engage with as many clubs across the island as possible to help them become more sustainable and fulfill the potential they have within their locality.
There are four layers to the programme starting with bronze and working towards platinum level recognition by reaching pre-determined milestones in a variety of areas ranging from structures to development.
We caught up with Lynda Scully from the club's executive committee to talk about the club and its award.
What made you want to try and achieve the Basketball Ireland Club Mark?
LS: "It's a great tool for clubs to use to ensure they are following best practice and governance".
How did you find the Basketball Ireland Club Mark process?
LS: "Like everything in life if you take it one step at a time, before you know it, you're flying!".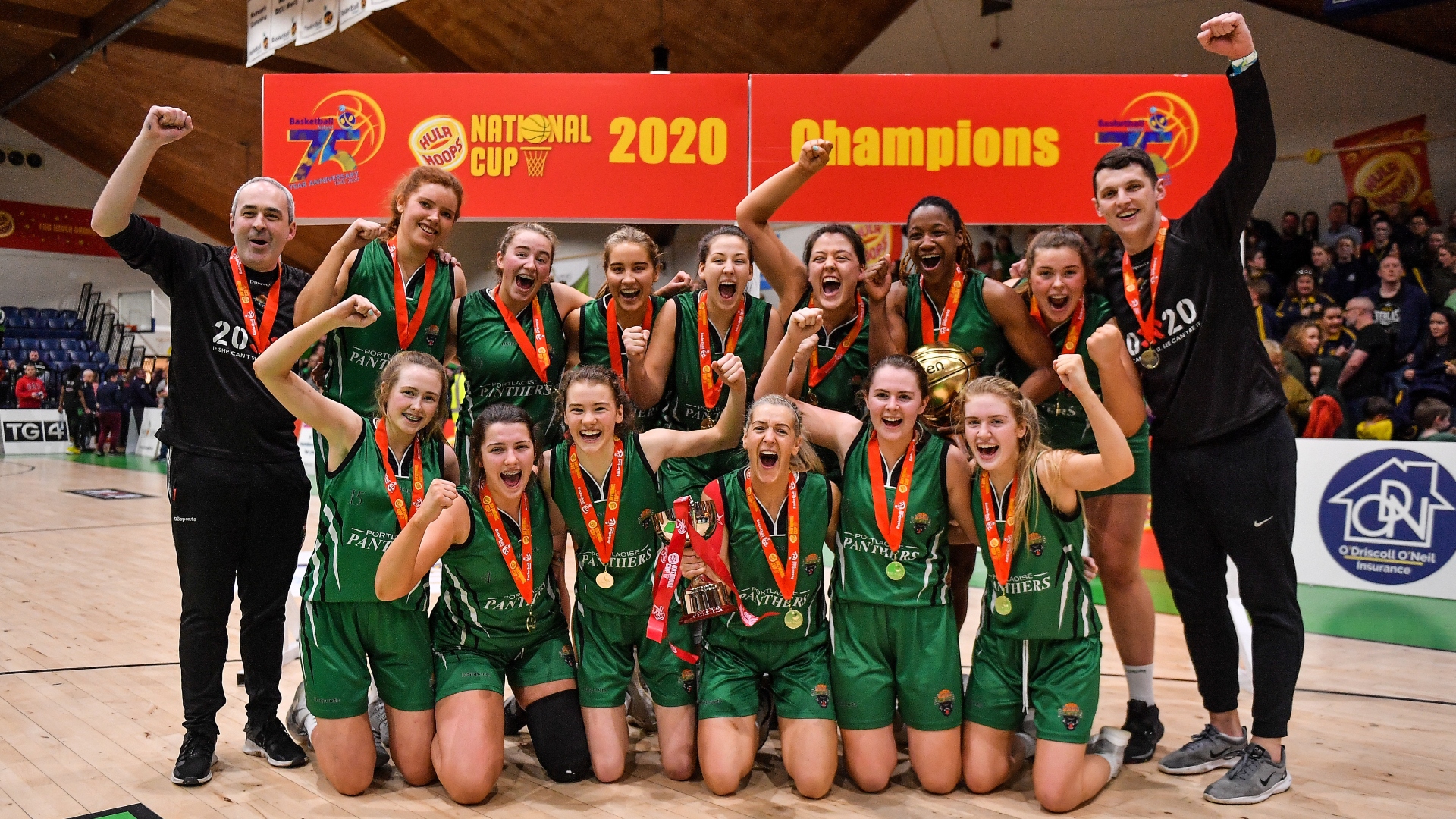 Portlaoise Panthers celebrate following victory in the Hoola Hoops Division One National Cup Final back in 2020. 
Can you tell us a bit about your club - how many teams do you have, when the club was founded and some achievements/highlights?
LS: "Portlaoise Panthers was founded in the 1950's, we currently have around 35 teams ranging from academy to masters and every age in between. Highlights are always when our teams make and win National Cups, our young players making it onto national teams and cheering them on but for me the highlight is our All-Inclusive team: Saturday morning 10am in St Marys Hall Portlaoise, that's what its all about!!"
What challenges do you face in the club if any?
LS: "Sports facilities in the Portlaoise area are very scarce, our club membership increases every year, but the sports facilities are just not available to us."
What difference is the Basketball Ireland Club Mark going to make for your club?
LS: "We will start season 22/23 with a renewed confidence knowing we have achieved the Bronze Club Mark".
Do you think you will engage with the Club Mark system and achieve all the way up to Platinum Club Mark? If so, what do you need to do to get your club to this stage?
LS: "Absolutely, we have formed a subgroup to look at the next steps and what we need to do to achieve it".
What are the goals for the season ahead?
LS: "Continue to grow, we started a wheelchair team last year and a social team, both are attracting a lot of new members. We want to be the biggest and most inclusive club in the country…if we are not already!"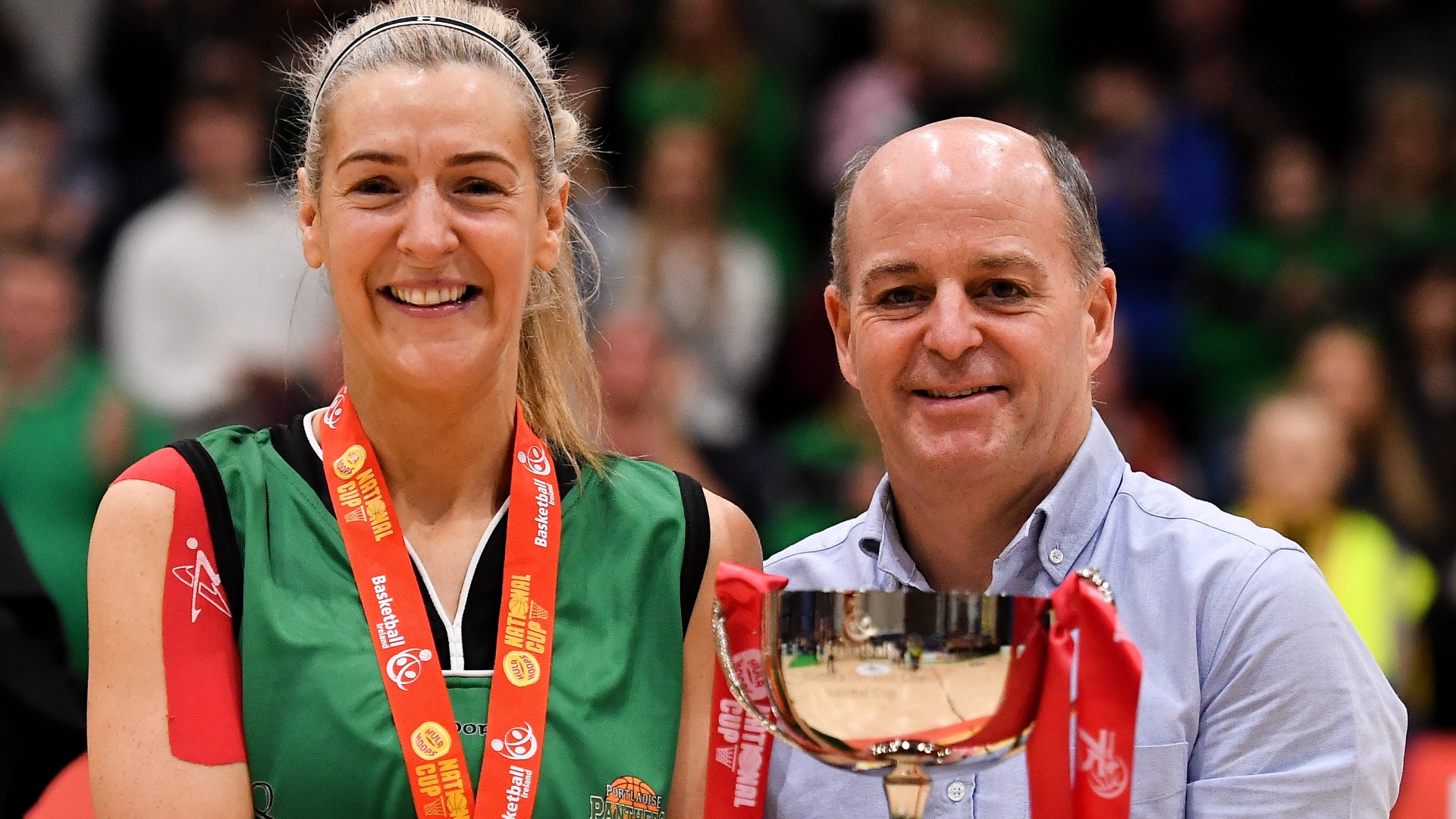 Portlaoise Panthers captain Deirdre Tomlinson lifts the cup after the Hula Hoops Women's Division One National Cup Final in 2020. 
What would you say to other clubs thinking about getting involved in the Basketball Ireland Club Mark?
LS: "Just take it one step at a time, the BI team are very supportive and are a great help.".
If your club would like to apply for the Basketball Ireland Bronze Club Mark award, check out all the details here, or please contact Basketball Ireland' Grants and Participation Manager Paul Carr at pcarr@ireland.basketball