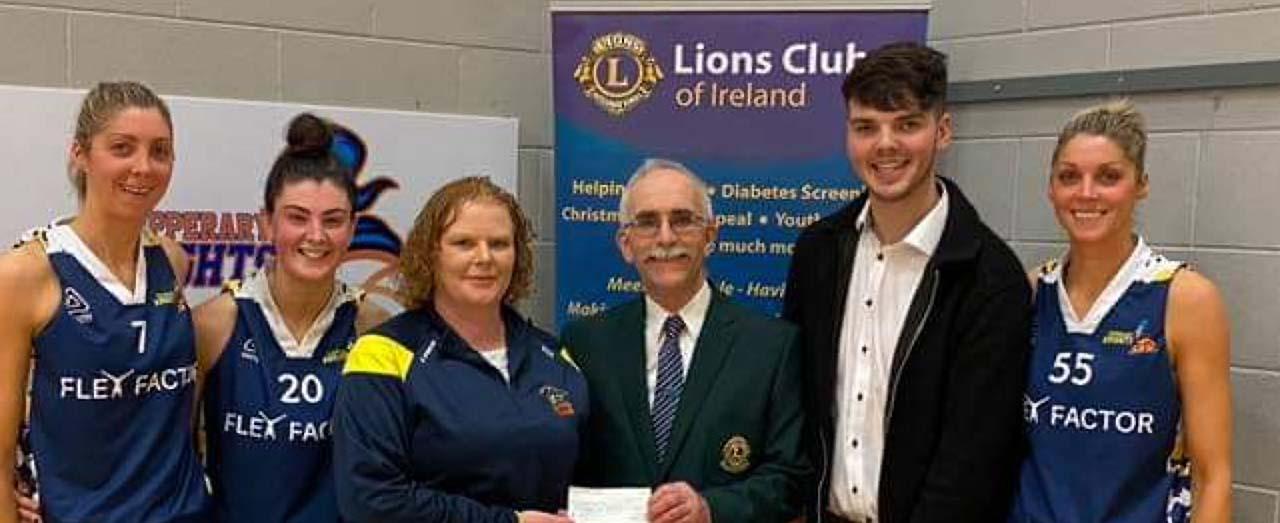 Jul 23 2021
Bronze Club Mark awarded - Tipperary Knights
Tipperary Knights is the latest club to be awarded the Bronze Basketball Ireland Club Mark.
We caught up with Marianne Long to talk about the club and its award.
---
What made you want to try and achieve the Basketball Ireland Club Mark?
"A system like Club Mark provides a structure within our club to ensure we provide the best and safest experience for all of our players."
---
How did you find the Basketball Ireland Club Mark process?
"The process is straight forward and easy to follow."
---
Can you tell us a bit about your club - how many teams do you have, when the club was founded and some achievements/highlights?
"Tipperary Knights is a Basketball club based in Tipperary with players from Thurles, Cahir, Clonmel, Tipperary Town to name but a few. The club caters for both Male and Female players from 8 years old onwards, with no upper age limit."
---
What challenges do you face in the club if any?
"Like all clubs, we are definitely feeling the challenges of Covid. It is difficult to keep all age groups engaged remotely. With a process like Club Mark the club committee and coaches can be confident that the Club is ready for back to play."
---
What difference is the Basketball Ireland Club Mark going to make for your club?
"Club Mark will give our club confidence in the coming months that our systems are in place to allow further growth."
---
Do you think you will engage with the Club Mark system and achieve all the way up to Platinum Club Mark? If so, what do you need to do to get your club to this stage?
"Yes, based on the initial process, and the club committee has already begun looking at the next stage."
---
What are the goals for the season ahead?
"The main goal of our next season is to bring back all our players safely. While a lot of time has been missed, all of our players are ready for the court. It is important for us that the underage teams enjoy participating in sports again."
---
What would you say to other clubs thinking about getting involved in the Basketball Ireland Club Mark?
"Club mark is definitely a worthwhile process and benefits can be gained. "
If your club would like to apply for the Basketball Ireland Bronze Club Mark award, check out all the details here, or please contact Basketball Ireland' Leinster Development Officer Paul Carr at <pcarr@basketballireland.ie