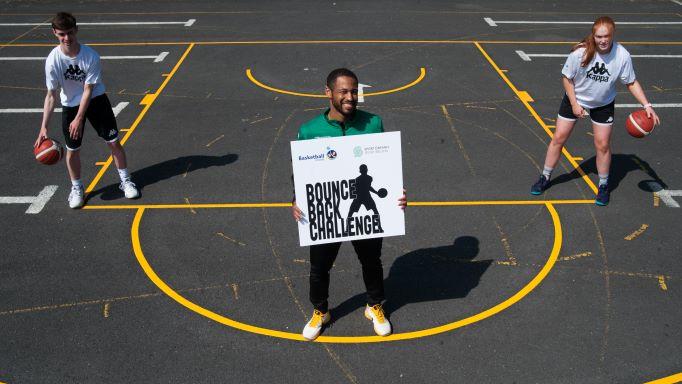 Sep 02 2021
Bounce Back Challenge winner announced
The Bounce Back Challenge has drawn to a close, and we are delighted to announce that our grand prize winner is Lauren Concannon (15) from Claregalway! Lauren completed all the challenges set and showed great progress as she continued to develop her skills throughout the nine-week challenge. For the grand prize, Lauren and her family will fly to New York in February, where they will get the chance to attend an NBA game.
We would like to thank all the players that took part in the Bounce Back Challenge - over 450 signed up - and who stuck with it to develop their skills on a weekly basis thanks to the expert coaching of 'Puff' Summers. We would also like to express our gratitude to Sport Ireland, who's Innovation Fund supported this campaign and the utilisation of the MaxOne app.
Needless to say, Lauren was delighted to win the Bounce Back Challenge grand prize:
"I'm so happy to have won the grand prize of the Bounce Back Challenge. It was fun working on my game during lockdown and now it's so exciting to look forward to a trip to an NBA game!"
Basketball Ireland Commercial Manager Conor Meany spoke on the success of the Bounce Back Challenge:
"We're excited for Lauren and her family have this once in a lifetime trip to America to see an NBA game. Lauren and all the other participants in the challenge worked hard on the weekly exercises, and hopefully the Bounce Back Challenge helped to develop the ball handling abilities for everyone who took part. We would like to thank our ambassador Marty Guilfoyle for helping raise awareness of the activity, Puff Summers for putting together our weekly challenges, and Sport Ireland for supporting the whole initiative. We look forward to seeing the skills our players have developed as they get back to regular basketball in the coming weeks".