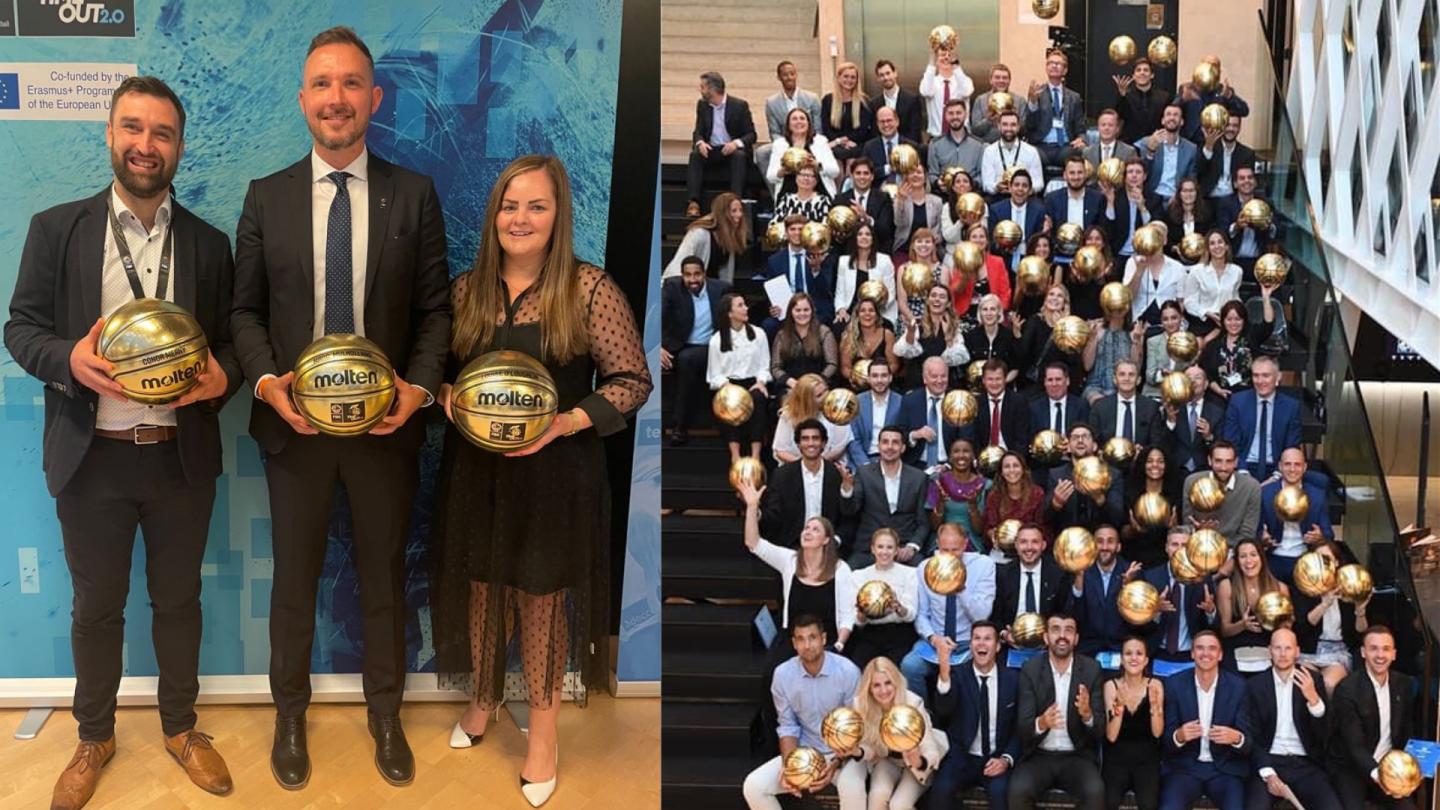 Sep 20 2021
FIBA Europe's TIME-OUT 2.0 programme celebrates graduates
FIBA Europe's TIME-OUT 2.0 project celebrated its successful participants, with a graduation ceremony at the Patrick Baumann House of Basketball on September 10th.
Past player and now Vice Chair of Basketball NI, Marc Mulholland, represented Basketball Ireland on the 20-month course for FIBA Time Out 2.0, along with Basketball Ireland's COO Louise O'Loughlin, who completed WiLead and SWISH, while BI's Commercial Director Conor Meany completed the SWISH programme.
The project consisted of three parts, with 47 graduates in the section dedicated to active and retired players for TIME OUT 2.0 completing a FIBA Managers course, a postgraduate certification in Leadership and Management with the University of Northumbria and a Talented Athlete Scholarship Scheme. WiLEAD, an all-female group of National Federation members to promote Women in Leadership, had 30 participants while a further 30 National Federation members participated in SWISH and took part in Integrity Officer training.
Marc Mulholland said: "It was an absolute privilege to represent Basketball Ireland on the FIBA Time Out 2.0 programme. Being able to learn about FIBA and become qualified as a FIBA Manager is a great asset for us to have here, in helping us grow within the sport. Covid presented its challenges for us all on the project, but we found great ways to network and learn from each other on the 20 months of online classes. We worked with the University of Northumbria gaining skills in Leadership and Management, along with learning how to become a lifestyle advisor with the TASS program. It was fantastic to represent Belfast, NI & Ireland in the boardroom and hopefully be the first of many from the North to be among the graduates of the FIBA Europe programme TIME-OUT 2.0.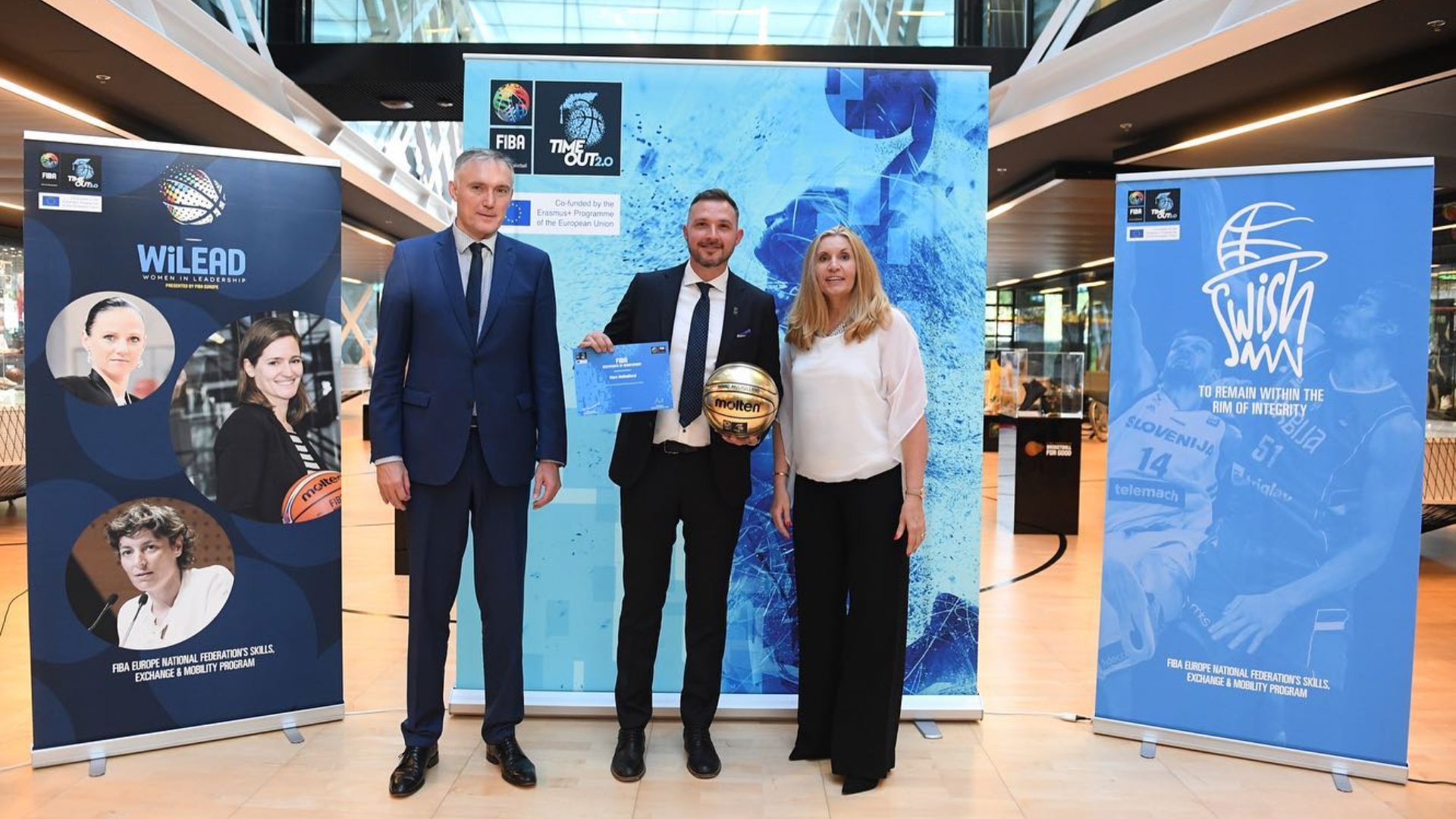 "I have to give special thanks to the heart of this programme, Radmila Turner, Elisabeth Cebrián , Nadia Mossong and Geoff Wilson, who lead on the course. I was honoured to be given the 'Basketball for Good' ball by FIBA Foundation CEO Florian Wanninger and TJ Bullock, for highlighting the fantastic work of the FIBA Foundation with my project. It is important to remind everyone this great sport of ours has changed so many lives through the game and we need to keep giving back to it, so others can benefit."
Read more about the FIBA TIME-OUT 2.0 project here.