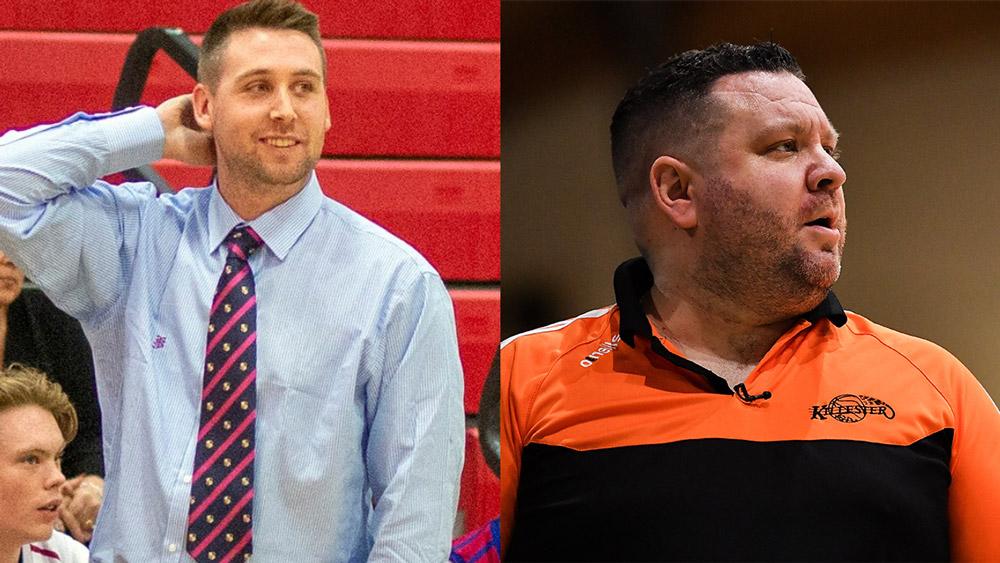 Oct 01 2021
Ireland U20 women's and men's head coaches appointed
We are pleased to announce that the Elite Performance Committee (EPC) have appointed head coaches for the Ireland U20 women's and men's teams ahead of next summer's European competitions. The EPC have selected Karl Kilbride as head coach of the Ireland U20 women's team, with Paudie Fleming chosen as head coach of the Ireland U20 men's team.
Fleming has held numerous roles previously in his coaching career. He was assistant coach for the Ireland U15/U16 Boy's team from 2015 to 2017. Following on from this, from 2017 to 2018, Fleming served as Basketball Ireland Regional Academy Head Coach for the South Academy. Fleming was also Assistant Coach for KCYMS Killorglin in 2016/2017, and has held many different coaching positions at various age groups with St. Mary's Castleisland over the years. Abroad, Fleming served as Director of Basketball at St. Josephs College, Sydney, from 2018 to 2020.
Speaking on his appointment, Fleming said:
"It's always a great honour to represent your country and I would like to thank the EPC for this opportunity.

"It's a very exciting time in Irish basketball following on from the senior men's recent successes and I can't wait to get started in this new role. I'm looking forward to working with the players and staff, building on their existing talent, as we look ahead to the European Championships in the summer of 2022."
Karl Kilbride takes on the mantle of Ireland U20 women's head coach, after having performed as Ireland U18 women's assistant coach last year. Kilbride is also current head coach of the Killester MissQuote.ie Super League team, who are reigning InsureMyVan.ie Cup champions. Previously Kilbride held the position of head coach with the Ireland U17 and U18 women's teams.
Karl Kilbride, Ireland U20 women's head coach said:
"It's a great feeling, it's just such an honour to get to represent your country and to be appointed as head coach. I'm just really proud and excited for the year ahead.

"We've got an advantage going into next year that we didn't have last year, which is that we are playing; we went into Euros this year not having played a game in a year and a half, and so having a full season under our belt will really help".
Chairperson of the EPC, Tim Rice, spoke on the appointment of the Ireland U20 coaches:
"Paudie brings past experience as an Irish assistant coach, as a regional academy head coach, and has coached abroad in Australia where he has experience working with the Australia senior men as an advance scout. We look forward to him being a great ambassador for our programme as the U20 men's head coach.

"Karl has certainly shown he has the ability to get the most out of his teams with his success as the head coach with Killester and his past involvement with our programme, most notably as U16 head women's coach and the first assistant to Tommy O'Mahony's U18 women's teams recently. He is up to the challenge of preparing our U20 women for European "A" competition in 2022."