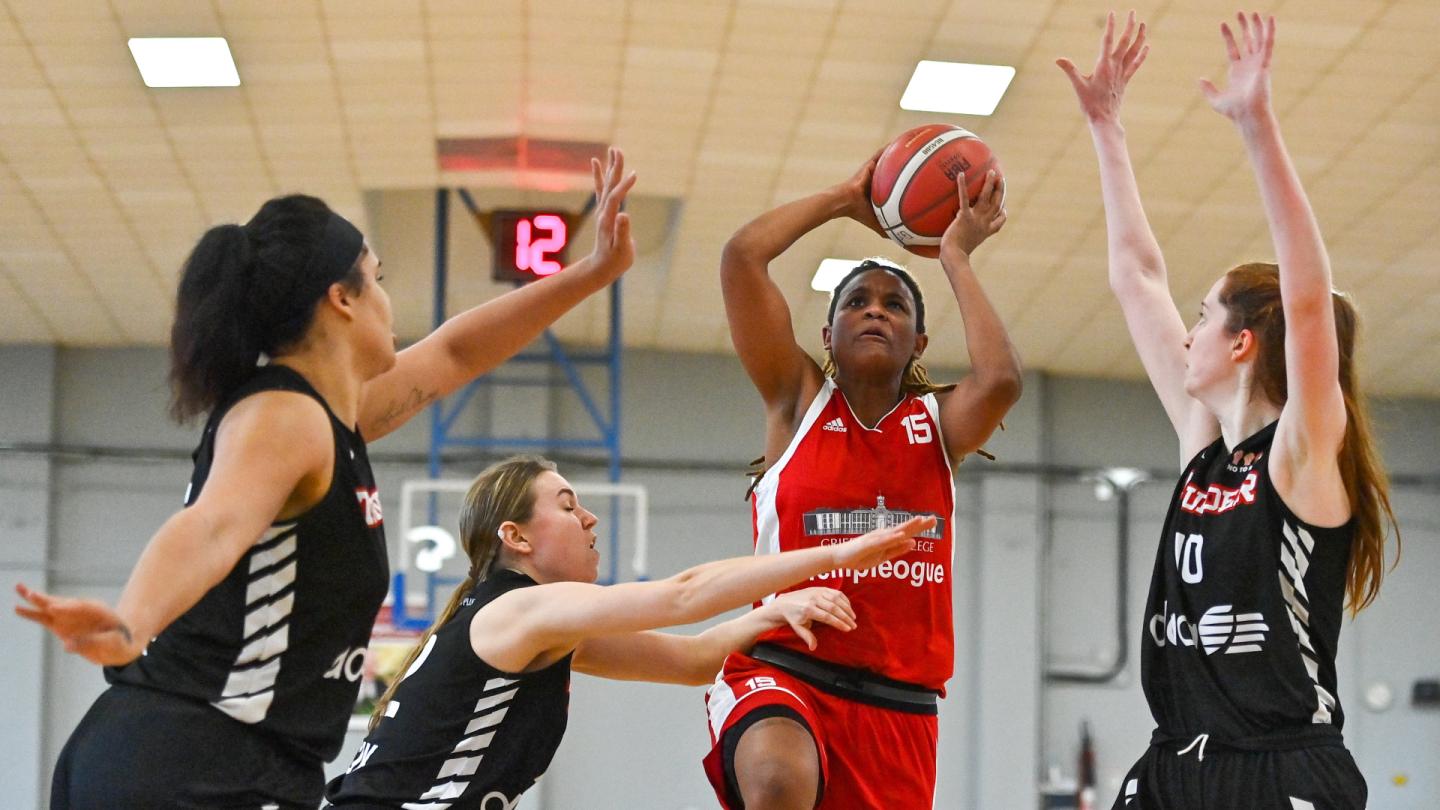 Jan 08 2022
Griffith College Templeogue defeat Swords Thunder 63-58
Griffith College Templeogue are into the Women's Division 1 National Cup final after defeating Swords Thunder in a Dublin derby 63-58 at Parochial Hall.
The game opened with a big three from Swords Thunder Captain Peggy Black. Thunder rebounded aggressively and Aisling Sullivan controlled the pace of the game, as Swords recorded seven points with no reply from Griffith College Templeogue. However the South Dublin side soon settled into the game, knocking down free throws to cut the lead. Thunder's go-to threat, Peggy Black, finished the first quarter with 11 points, but Griffith College Templeogue maintained their composure and took the lead in the final minutes of the second quarter thanks to a steal and layup by Berta Carrea. Griffith College Templeogue entered half-time with a three-point lead, 38-35.

Swords Thunder started the second half on the backfoot, as they were without Katie Black in the second due to injury. Griffith College Templeogue built on their momentum and maintained the lead in the 3rd quarter. Thunder struggled with more injuries as go-to threat Peggy Black took a hard fall and needed some time on the bench to recover, which allowed Mark Byrne's side to find their feet defensively. Irish senior International Lynn Tunnah began to find her form making a big three for Templeogue, increasing her total tally to 17 points by the third quarter.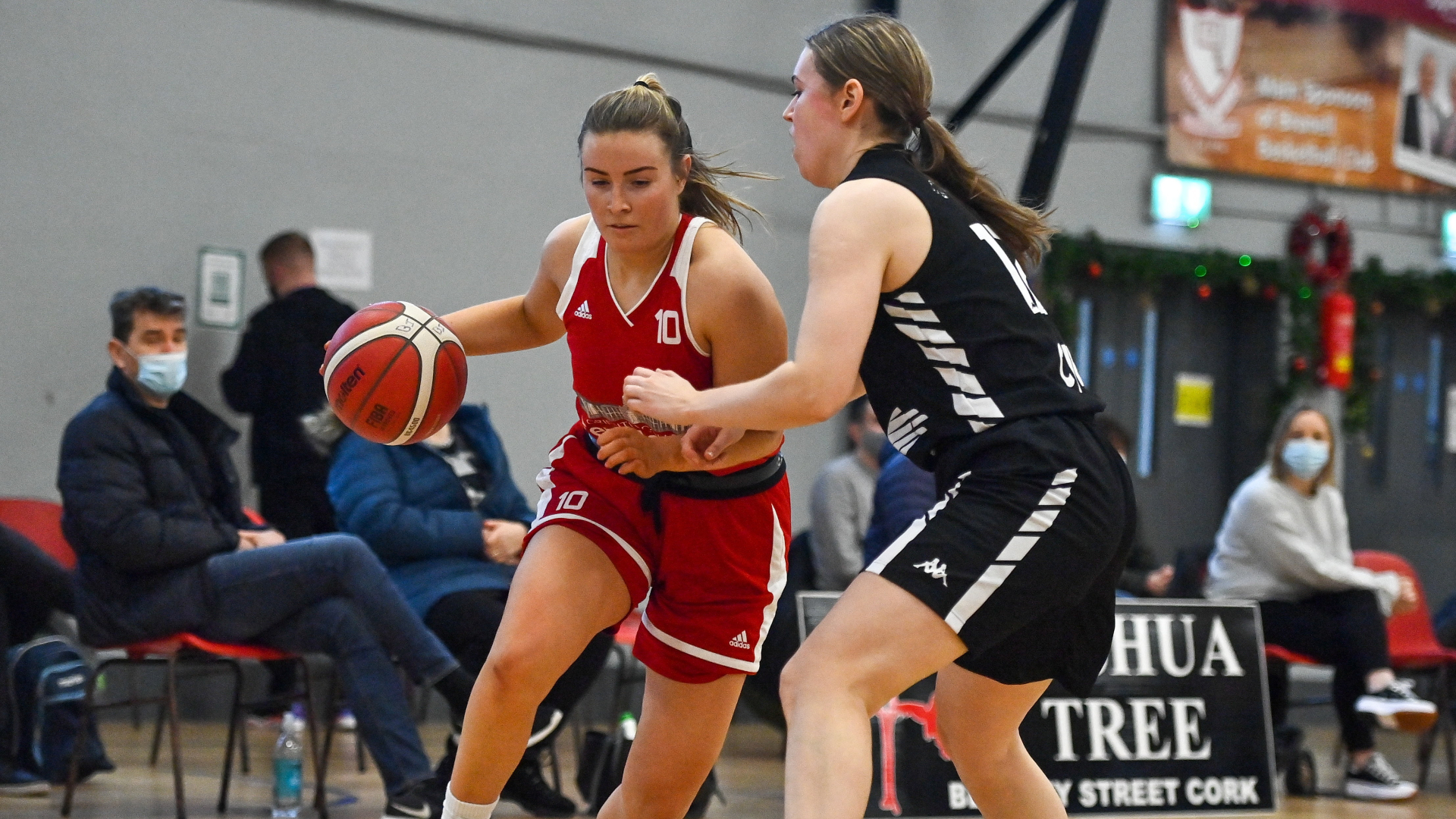 Lynn Tunnah scored 17 points for Griffith College Templeogue
Despite the lead Swords Thunder fought back and cut the lead to four with a strong layup by Peggy Black, supplemented by free throws from Aisling Sullivan. The Thunder bench added some much-needed support, as player-coach Niamh O'Donovan tore through the opposition for a layup. Griffith College Templeogue also suffered injury, as Jah-Leah Ellis left the game with an ankle injury. The final two minutes proved exciting, a huge layup from Jah-Leah Richards in the closing minutes helped maintain the lead for Templeogue, as Berta Carrea helped seal the victory with a free-throw.
Griffith College Templeogue head coach Mark Byrne spoke highly of his opponents afterwards: "They played really well, credit to Swords. Well I thought Aisling Sullivan controlled the game, I thought Peggy Black shot superbly, but we expected that, we know they're a good team but delighted with the character we showed.
"It was really about just believing in ourselves a little bit more than we have done and trying to cope with their zone, their zone gave us a different problem than maybe we've seen for most of the year, and making sure we brought the ball inside and attacking from inside out, once we do that we're a good team."
Swords Thunder:
Lilli Brady (0), Peggy Black (14), Katie Black (0), Erica Egan (3), Niamh O'Donovan (12), Laura Fortune (2), Aoife O'Connell (0), Bethany Thompson (3), Aisling Sullivan (11), Tia Kelly (10), Queralt Sancho Jodar (0), Elizabeth Black (0), Orla Keoghegan (0)
Griffith College Templeogue:
Berta Carrea (3), Cliona Máirtín (0), Lynn Tunnah (17), Lauren Darcy (5), Aoife Whelan (5), Hannah Murphy (6), Joanne Mahon (Ní Mhathuna) (0), Jah-Leah Ellis (15, Akeema Richards (17), Kaitlyn Miley (0), Siobhan O'Neill (0), Amie Tunnah (0)