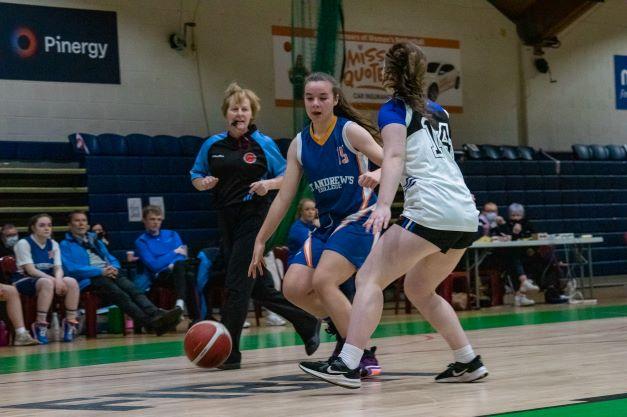 Jan 13 2022
All roads lead to Tallaght as Pinergy All-Ireland Schools Cup Finals set to light up arena
The Pinergy All-Ireland Schools Cup in will take place at the National Basketball Arena from Tuesday January 18th to Friday January 20th inclusive.
Excitement is building across the country this week as students and school teams around Ireland are charged up and ready for action ahead of the upcoming Pinergy All-Ireland Basketball Schools Cup finals, which take place at the National Basketball Arena in Tallaght from January 18th to January 20th, 2022 inclusive.
Pinergy was announced as the sponsors of the All-Ireland Schools Cup earlier this year in an announcement that saw them extend their partnership with Basketball Ireland as the Official Energy and Insights partner for another three years and will see them #PoweringTheDifference for one of the marquee events in the Irish basketball calendar.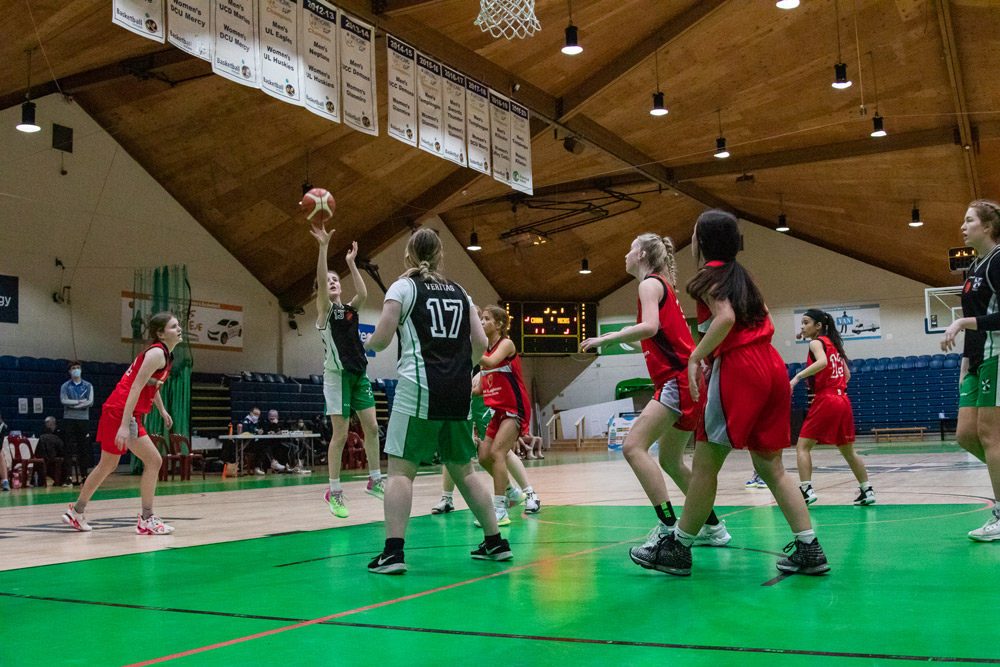 Some thrilling games are in store, with Loreto Abbey of Dalkey hoping to go one better than their 2020 U19 A Girls Schools Cup final showdown, where they lost out to Scoil Chríost Rí of Portlaoise. This time around, they face a tough challenge in Our Lady of Mercy, Waterford. Reigning U19 A Boys champions, Mercy Mounthawk of Tralee meanwhile, will go head-to-head with an old foe, St Malachy's College, Belfast in their final. The Kerry side will be hoping to bring another U19 A crown back to the Kingdom, while Malachy's are hoping they can do enough on the day to see the title wing its way back to Belfast. All games will be streamed live on the Basketball Ireland YouTube channel.
Mounthawk fans won't have long to catch their breath after that final though, as their U16 boys team will be up immediately afterwards in the U16 A Boys final against Malahide Community College (Dublin), while in the U16 A Girls final, two regulars at Schools Cup finals, Colaiste Chiarain (Leixlip) and Crescent Comprehensive (Limerick) will go head-to-head. There are also big clashes in store in the U19 B and C finals, and the U16 B and C finals, in what is teeing up to be a superb week of basketball action.
Speaking ahead of the finals, Head of Marketing at Pinergy David Slattery said: "It's been yet another thrilling year of Schools Cup action and we're really looking forward to seeing all of the Pinergy All-Ireland Schools Cup finals get underway next week at the Arena. The level of skill and talent on show so far this year has been absolutely fantastic, and we've no doubt there will be more thrills in store at next week's finals! We are proud to be #PoweringTheDifference for Irish schools basketball, and look forward to seeing some great games."
Conor Meany, Commercial Manager at Basketball Ireland added: "After a thrilling weekend of National Cup semi-final action in Cork recently, all attention now turns to the Pinergy All-Ireland Schools Cup finals in Tallaght next week. Pinergy has been a great supporter of basketball over the last number of years and we're really looking forward to next week's games, which are sure to produce some fantastic and high-energy basketball."
You can find out more about Pinergy's support of the competition on their social channels across Facebook, Twitter and Instagram.
2021/22 Pinergy All-Ireland Schools Cup Final Fixtures
Tuesday, January 18th:
10.45am – U19 C Girls Final: Mount Anville (Dublin) v Pipers Hill College, Naas (Kildare)
12:30pm – U16 C Girls Final: Pipers Hill College, Naas (Kildare) v St Louis SS, Dundalk (Louth)
2:15pm – U19 B Girls Final: Colaiste Ailigh, Letterkenny (Donegal) v Laurel Hill SS, Cahir, (Limerick)
4:00pm – U16 C Boys Final: Colaiste na hInse, Bettystown (Meath) v Cistercian College, Roscrea (Tipperary)
Wednesday, January 19th:
10:45am – U19 A Girls Final: Loreto Abbey Dalkey (Dublin) v Our Lady of Mercy (Waterford)
12:30pm – U19 B Boys Final: Blackrock College (Dublin) v St Munchin's College (Limerick)
2:15pm – U16 A Boys Final: Malahide Community College (Dublin) v Mercy Mounthawk (Tralee, Kerry)
4:00pm – U19 A Boys Final: St Malachy's College (Belfast) v Mercy Mounthawk (Tralee, Kerry)
Thursday, January 20th:
10:45am – U16 A Girls Final: Colaiste Chiarain (Leixlip, Kildare) v Crescent Comprehensive (Limerick)
12:30pm – U16 B Boys Final: St Louis CS Kiltimagh (Mayo) v Crescent Comprehensive (Limerick)
2:15pm – U19 C Boys Final: Gaelcholaiste Cheatharlach (Carlow) v Pobailscoil Chorca Dhuibhne (Dingle, Kerry)
4:00pm – U16 B Girls Final: OLSPCK (Belfast) v Colaiste Muire Crosshaven (Cork)