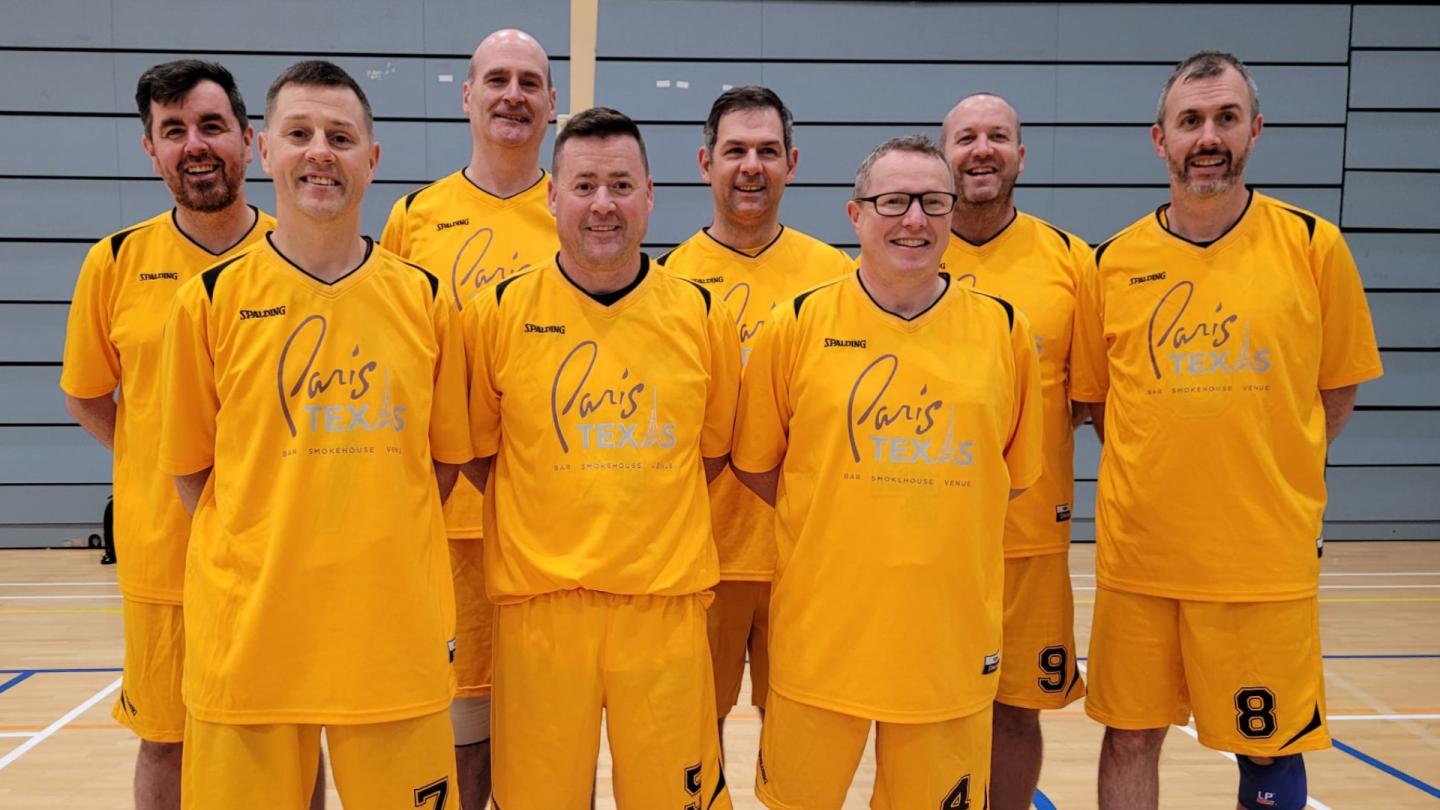 Mar 01 2022
Fourth edition of Kilkenny Masters to take place this weekend
This weekend sees the fourth instalment of the annual Kilkenny Masters Basketball Tournament. What started out with only five men's teams participating in 2018, has exploded into a much bigger and sought after affair, with 28 teams taking to the courts of Kilkenny city this time. There are 15 men's and 13 women's teams, in both the Over 40's and Over 50's categories.
The teams that are travelling from all over Ireland to play in this prestigious event are from Cork, Mayo, Carlow, Kerry, Offaly, Limerick, Dublin, Waterford and the Midlands. There are three teams visiting from the UK for the first time - Yorkshire, Bristol and the Midlands.
There will be over 350 players and officials participating during the three days of sporting action, which gets under way on Friday night at 7pm in Loreto Gym, with the Kilkenny Men's Over 50's team taking on WEBBA of Bristol.
At 8pm in O'Loughlins Hall it's the Kilkenny Ladies Over 40's team up against the 2019 winners from The Midlands, who will fight it out for the Séamus Walsh Cup. Following that, the Kilkenny Men's Over 40's team have a tough contest versus the 2020 Lar Murphy Cup winners from The Midlands.
The Saturday and Sunday fixtures are spread out over three gyms (O'Loughlins, Loreto and St. Kieran's) from 9am. For a full list of the fixtures, check out www.kilkennymasters.ie for all the times and teams taking part.
The Kilkenny Masters Committee wish to thank all who have helped bring this event to fruition, especially their sponsors.