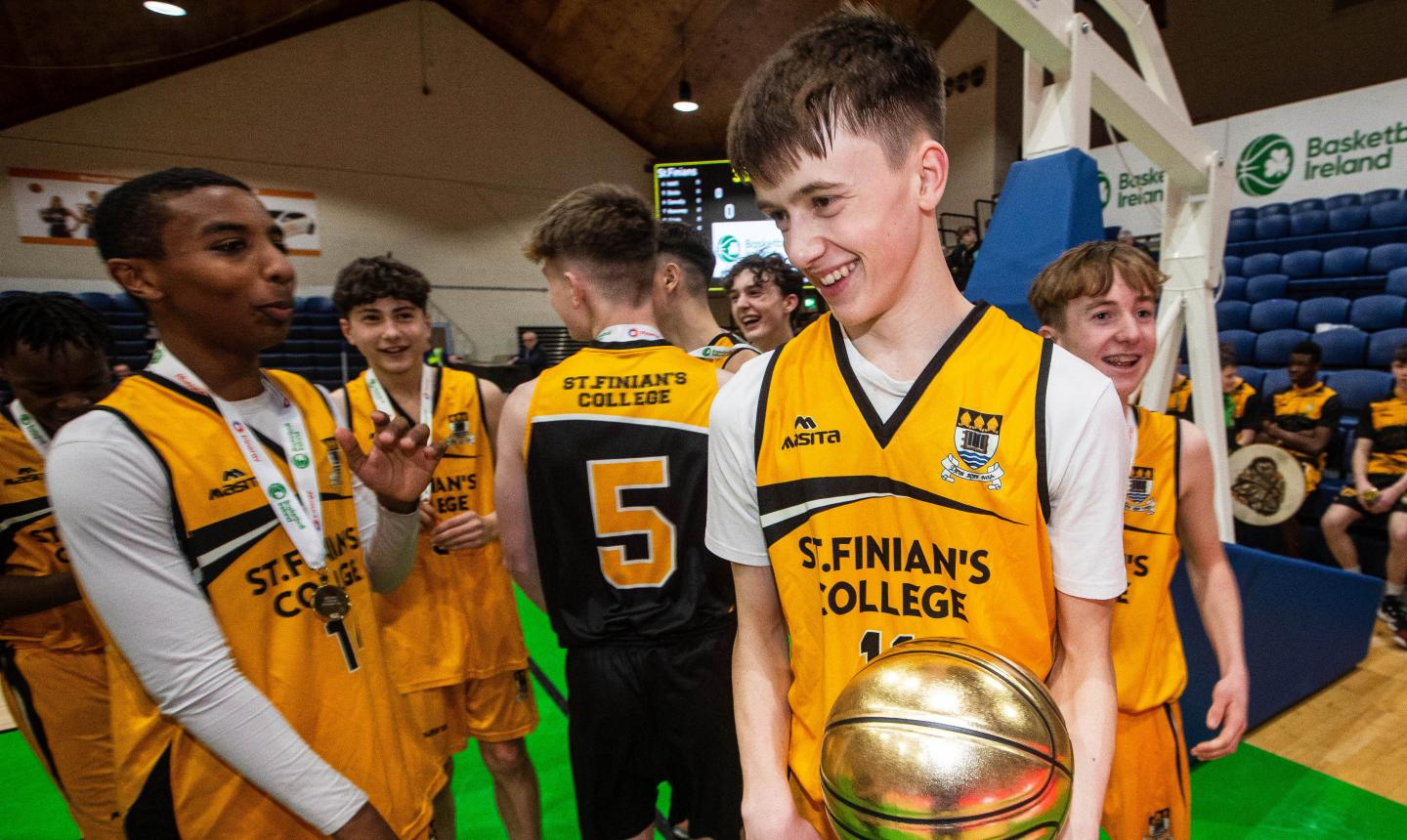 Jan 18 2023
St. Finians College prove too hot to handle for Castlerea CS in Pinergy U16C All-Ireland Schools Cup final
St. Finian's College Mullingar have been crowned Pinergy U16C All-Ireland Schools Cup Champions after a dominant performance against Castlerea CS to come out 58-33 victors.

MVP and top scorer Ryan Bell put in a superb performance on both sides of the court.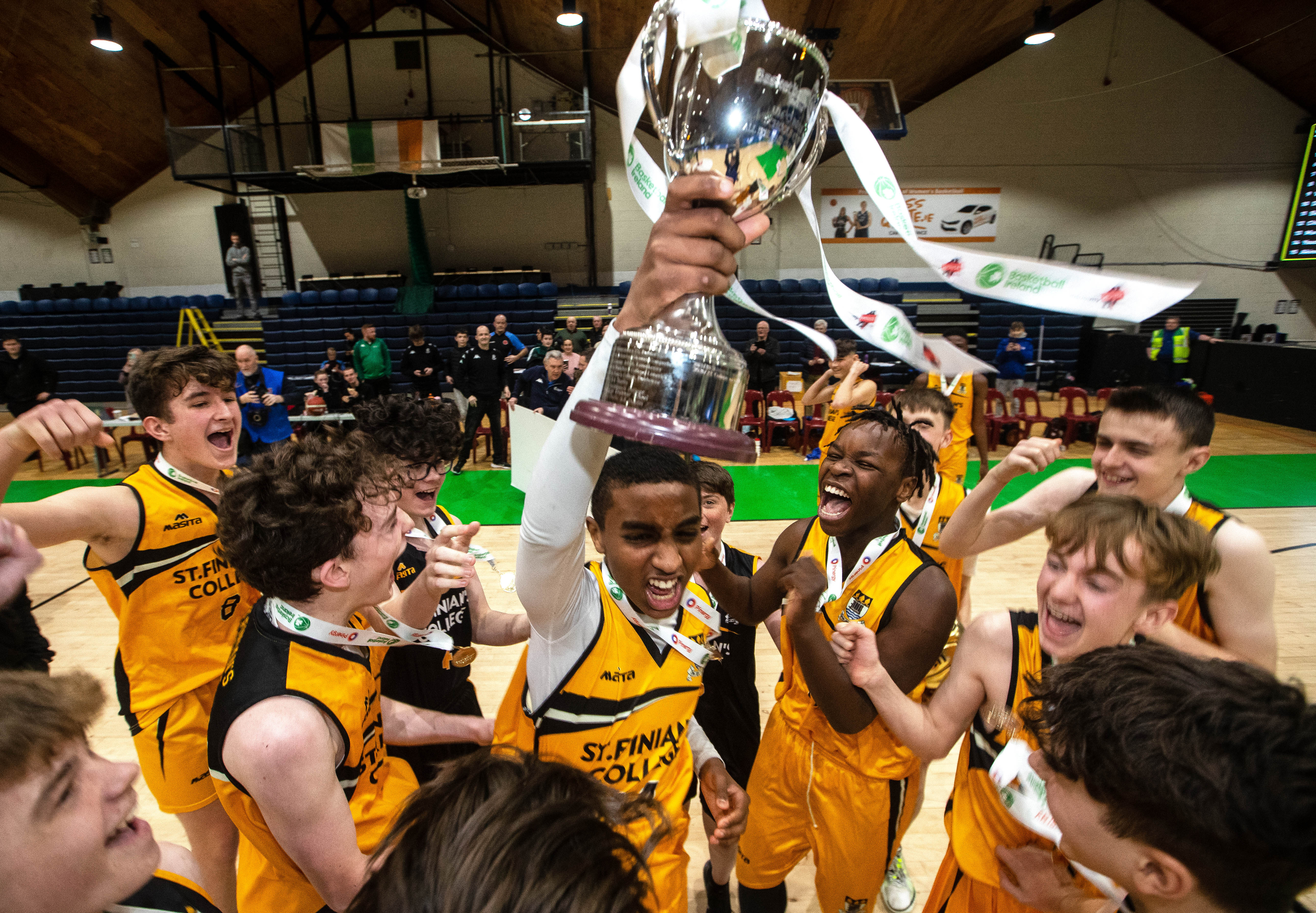 St Finian's were fast out of the blocks, Alfie Murray saw his three-point effort go down to lead by eight at the end of the first.

Jamie Dowd stepped up with some big scores for Castlerea CS as they attempted to bridge the gap in the second, but their opponents defended well and limited them to 15 points in the first half.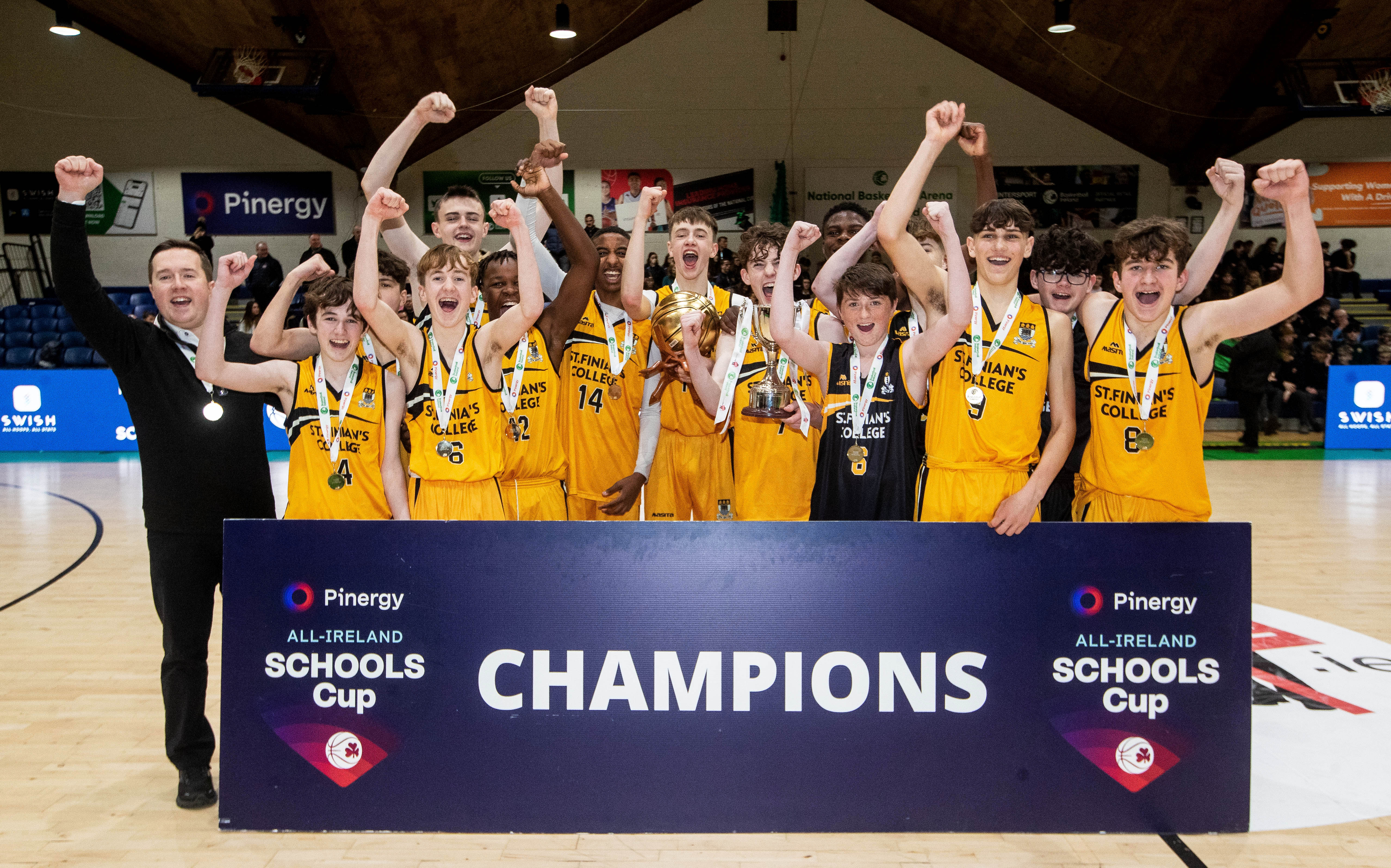 Ryan Bell and Rian Keaveney of St. Finian's proved too hot to handle for Castlerea CS as they combined for a total of 37.

At the final buzzer, St Finian's were deserved champions, leading from the get-go as they opened up their biggest lead yet in 25 to be assured of the win.
---


Quarter Scores:
Q1: 17-9 Q2: 30-15 Q3: 45-27 Q4: 58-33
---
Top scorers:
St Finian's College, Mullingar: Ryan Bell 19, Rian Keaveney 18, Andrej Volusko Opalai 10

Castlerea Community College: Jamie Dowd 8, Seán Vaughan 6, Dara Curran 6
---


St Finian's College, Mullingar: Hugh Isdell, Alan Dzialo, Ciaran Connolly, Rian Keaveney, Alex Walsh, Andrzej Volusko Opalai, Oisin Durnin, Ryan Bell, Simba Chidavaenzi, Alfie Murray, Omer Yousif, John Akinnola

Coach: Billy Higgins

Castlerea Community College: Kevin Hester, James Hawkshaw, Michael Keaveney, Dara Curran, Cian Fitzmaurice, Ross Flynn, Jack Dolan, Jamie Dowd, Joseph Botton, Seán Vaughan, Kaylum Curran, Dylan Keane,

Coach: Joe Henry
Asst Coach: Thomas Callaghan