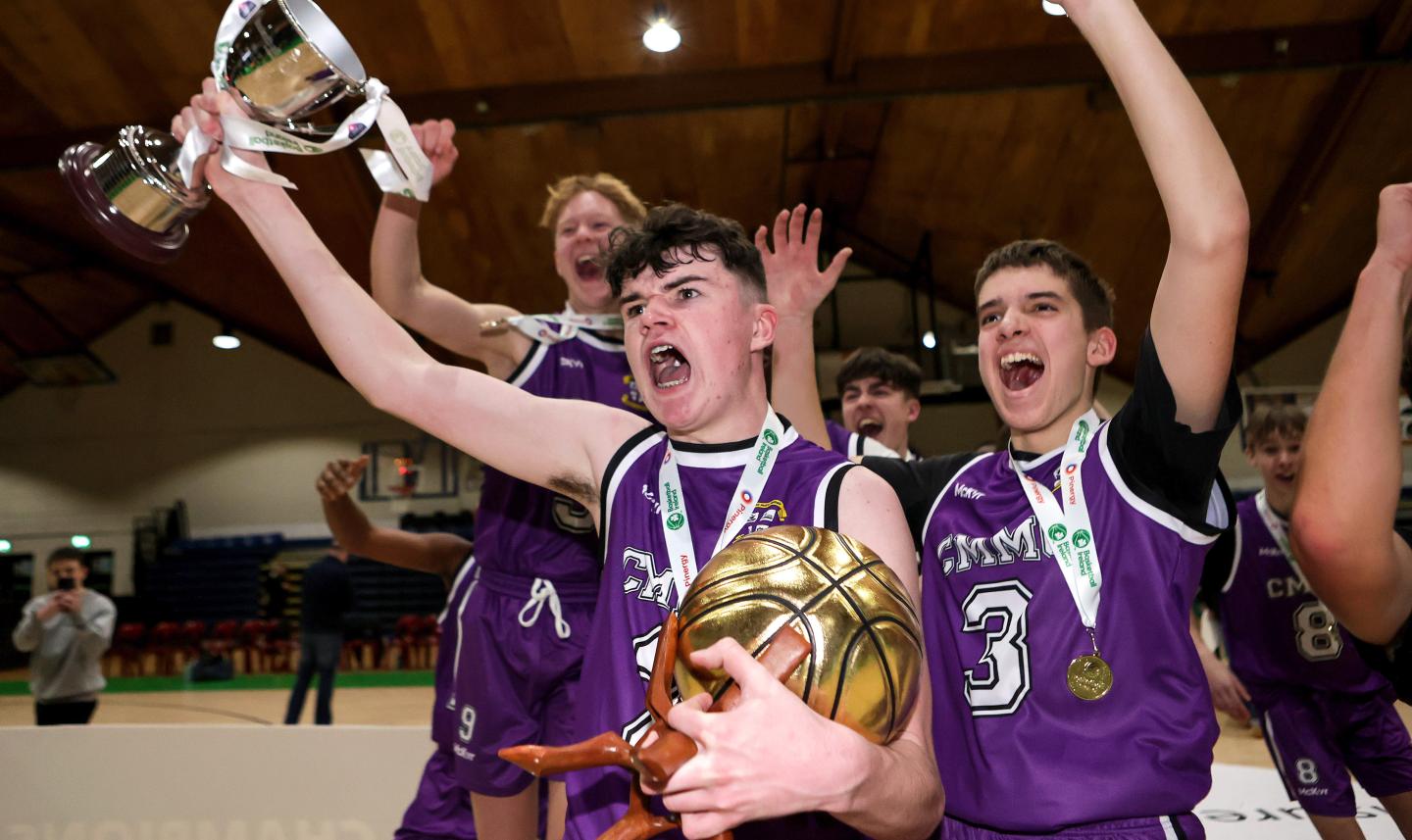 Jan 19 2023
Coláiste Muire Máthair edge out Coláiste Pobail Bheanntraí to Pinergy U16B All-Ireland Schools Cup glory
Galway's Coláiste Muire Máthair have been crowned Pinergy U16B All-Ireland Schools Cuo Champions after a dominant display against Coláiste Pobail Bheannntraí, winning the contest on a 59-51 scoreline.

MVP was Colm Davoran who was making the three-point shots go down for fun when it mattered, ending up on a 21-point tally.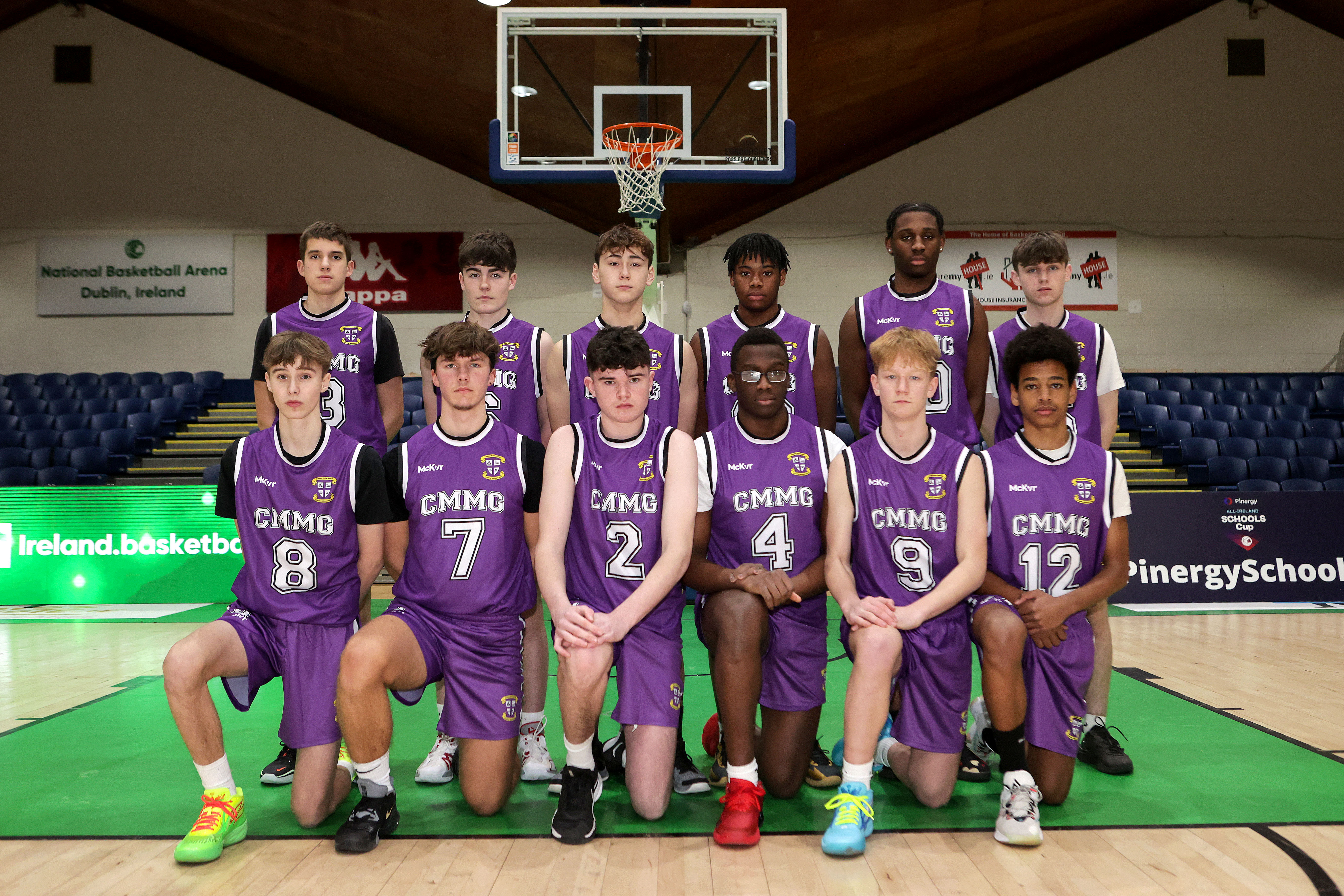 It was a closely contested start to the game with both teams exchanging scores through the likes of Marco Radevic and Jack Phillips.

Jack Phillips of Coláiste Pobail Bheanntraí worked hard on defence to tee up the impressive 18 point scoring Charlie Curran for a quick break and score to give them a lead in the middle of the first.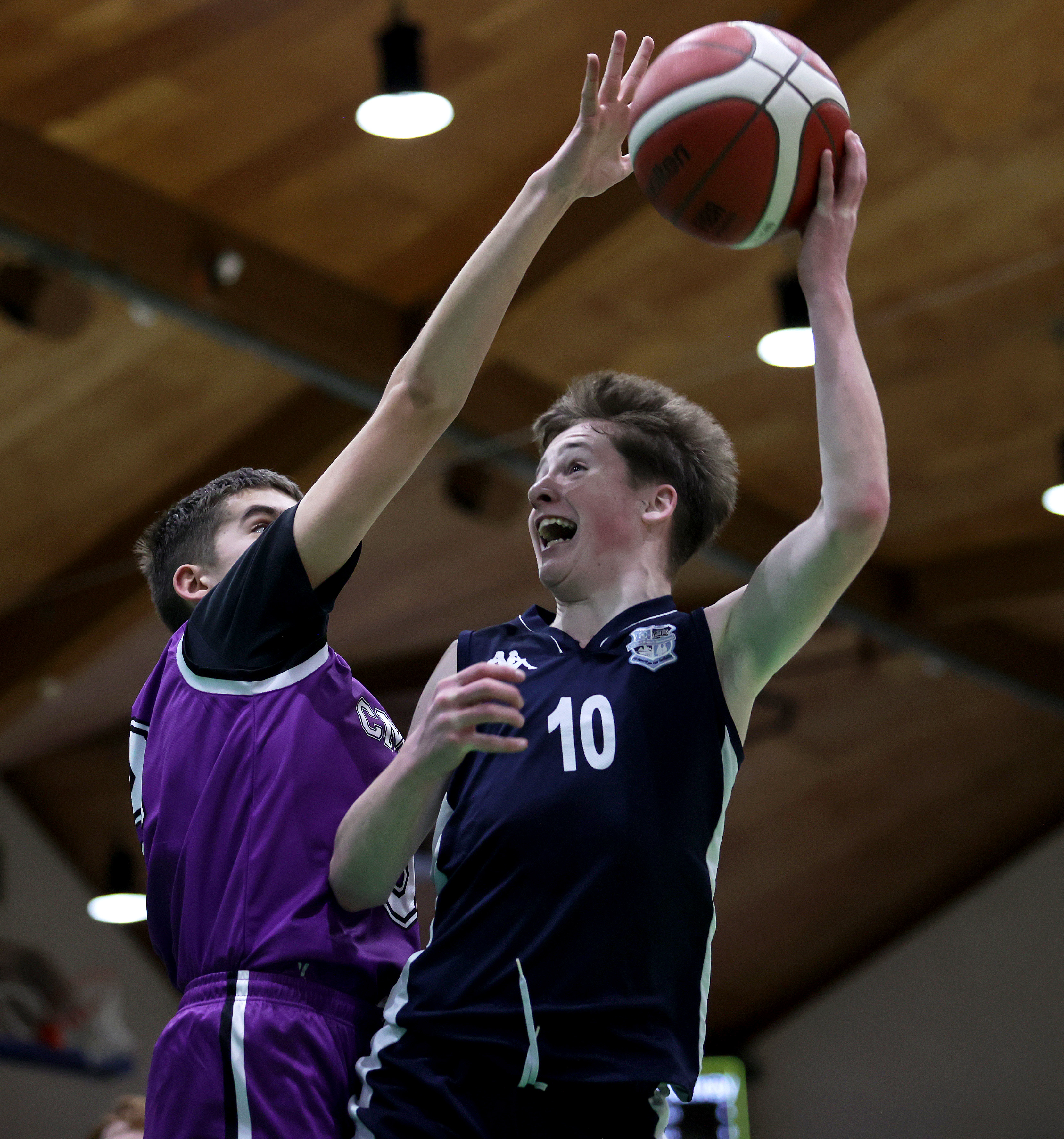 That set Coláise Muire Máthair in motion for the remainder and it would be the only time they were behind in the game.

Colm Davoran was on fire for the Galway outfit in the third, knocking down a couple in a row from the three-point arc to put clear daylight between the sides.

To their credit, Coláiste Pobail Bheanntraí kept plugging away and a three-point effort from Jack Phillips went down late in the fourth ro reignite comeback hopes at 41-50 down with three minutes to go.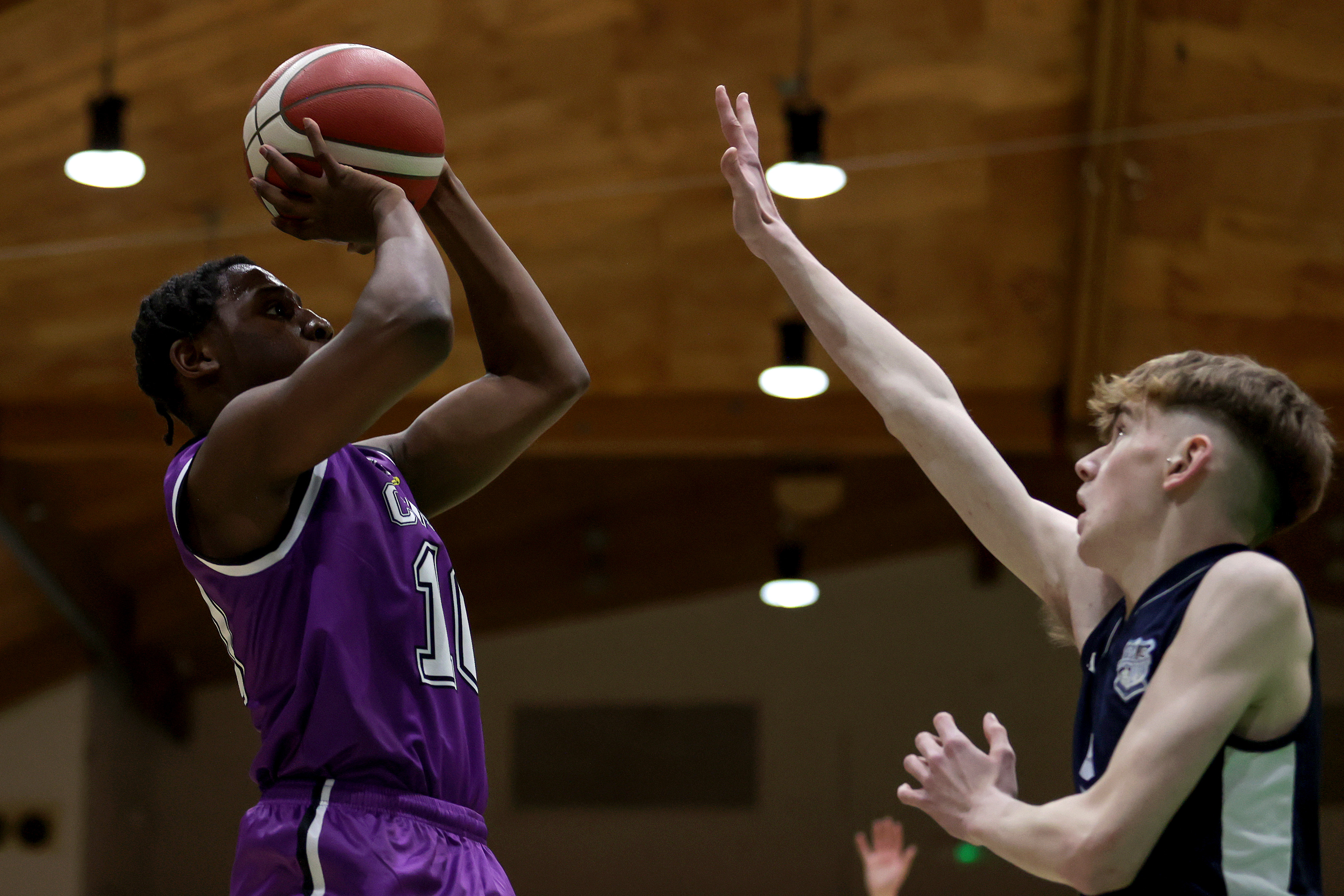 A clutch Nathan Gbinigie block with a minute on the clock highlighted his efforts throughout the game on defence.

Coláiste Pobail Bheanntraí kept up their efforts bridging the gap, but it wasn't to be for the Cork school as Coláiste Muire Máthair held out strong to finish the game as champions before captain Colm Davoran hoisted the Pinergy U16B All-Ireland Schools Cup.
---
Quarter Scores:
Q1: 7-10 Q2: 16-27 Q3: 27-43 Q4: 51-59
Top scorers:

Coláiste Pobail Bheanntraí: Charlie Curran 18, Jack Phillips 15
Coláiste Muire Máthair: Colm Davoran 21, Nathan Gbinigie 12, Marco Radevic 10
---
Coláiste Pobail Bheanntraí: Jack Gibbons, Cathal McCarthy, Paddy Russell, James Keane, Charlie Curran, Jack Phillips, James Murphy

Coach: Pat Curran
---
Coláiste Muire Máthair: Colm Davoran, Marco Radevic, Nathan Gbinigie, Ethan Shaughnessy Harte, Joe Sullivan, Michal Sieradzan, Jakub Tadrynski, Jean Harlemovs, Daniel Olilli, Nara Coll, Noah Munguma Webb, Daniel Assogba

Coach: Sean De Paor
Asst Coach: Michael Murphy