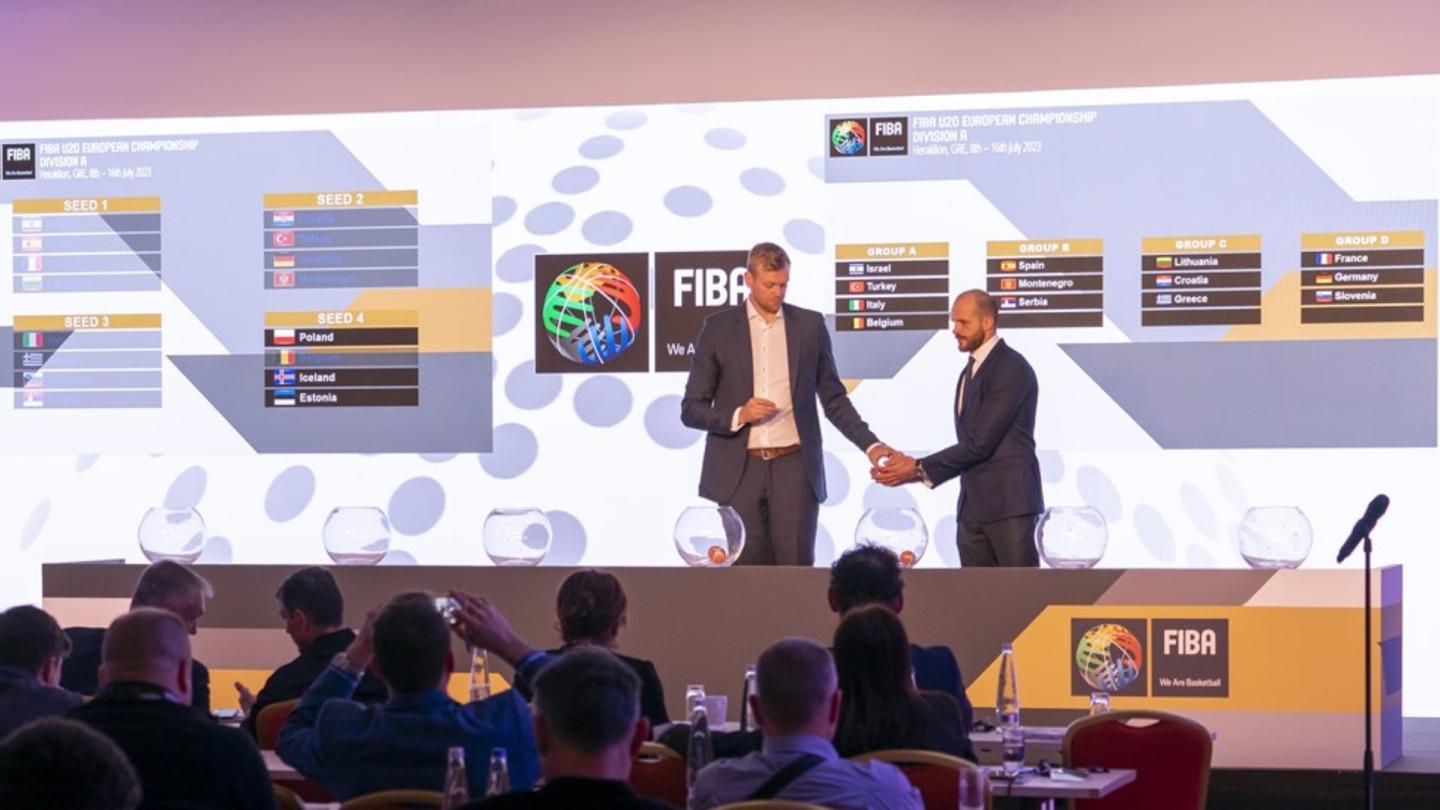 Feb 15 2023
Irish teams learn fate ahead of FIBA European Youth Championships 2023
The draw has taken place for this summer's FIBA European Youth Championships. Irish head coaches from U16 to U20 level can now begin their preparations in earnest following the conclusion of the draw in Germany.
A total of 246 teams will compete across three divisions in three age categories between June and August. Ireland's journey will start with the U18 Women's team on June 30th and concluding with the U16 Women's team on August 10th.
Watch draw in full:
Here's a closer look at what awaits Ireland at each level:
---
Team: U16 Women
Head Coach: Laura Mullally
Division: 'B'
Dates: August 10th – 19th
Location: Podgorica, Montenegro
Opponents: Sweden, Bulgaria, Montenegro
2022 Finish: 15th ('B' Division)
Head coach Laura Mullally is optimistic about the potential of her group, despite a tough draw :
"We are delighted to receive the results of the draw - with all our opponents finishing in the top 10 in last years tournament, it will be a great test for us. The group play will offer us an opportunity to elevate our play to a standard, we would ultimately like to consistently achieve. There is great excitment in our camp and we are more focused than ever on the journey ahead"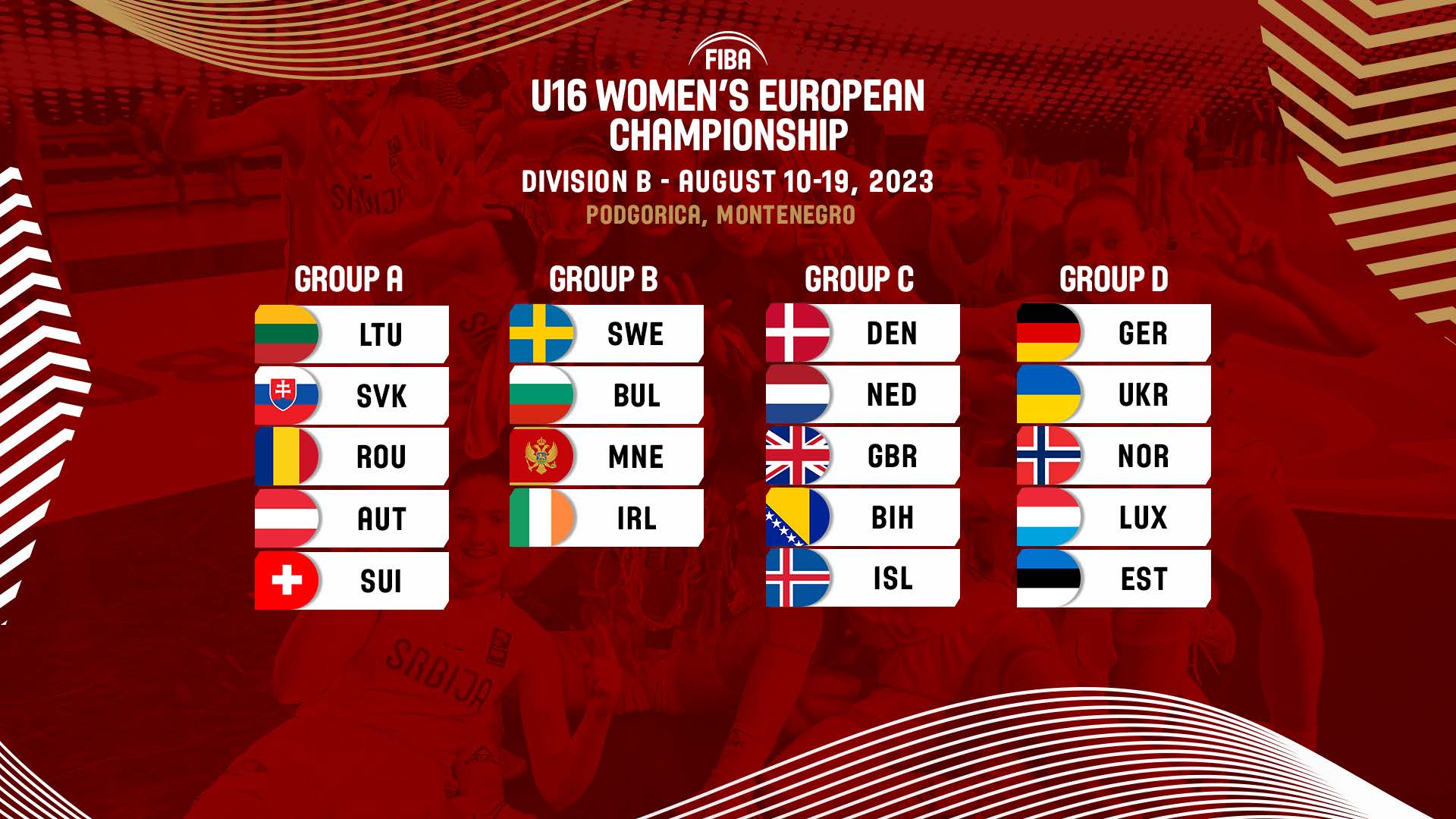 ---
Team: U16 Men
Head Coach: Michael Lynch
Division: 'B'
Dates: August 4th – 13th
Location: Pitesti, Romania
Opponents: Croatia, Denmark, Czech Republic, Switzerland, Luxembourg
2022 Finish: 21st ('B' Division)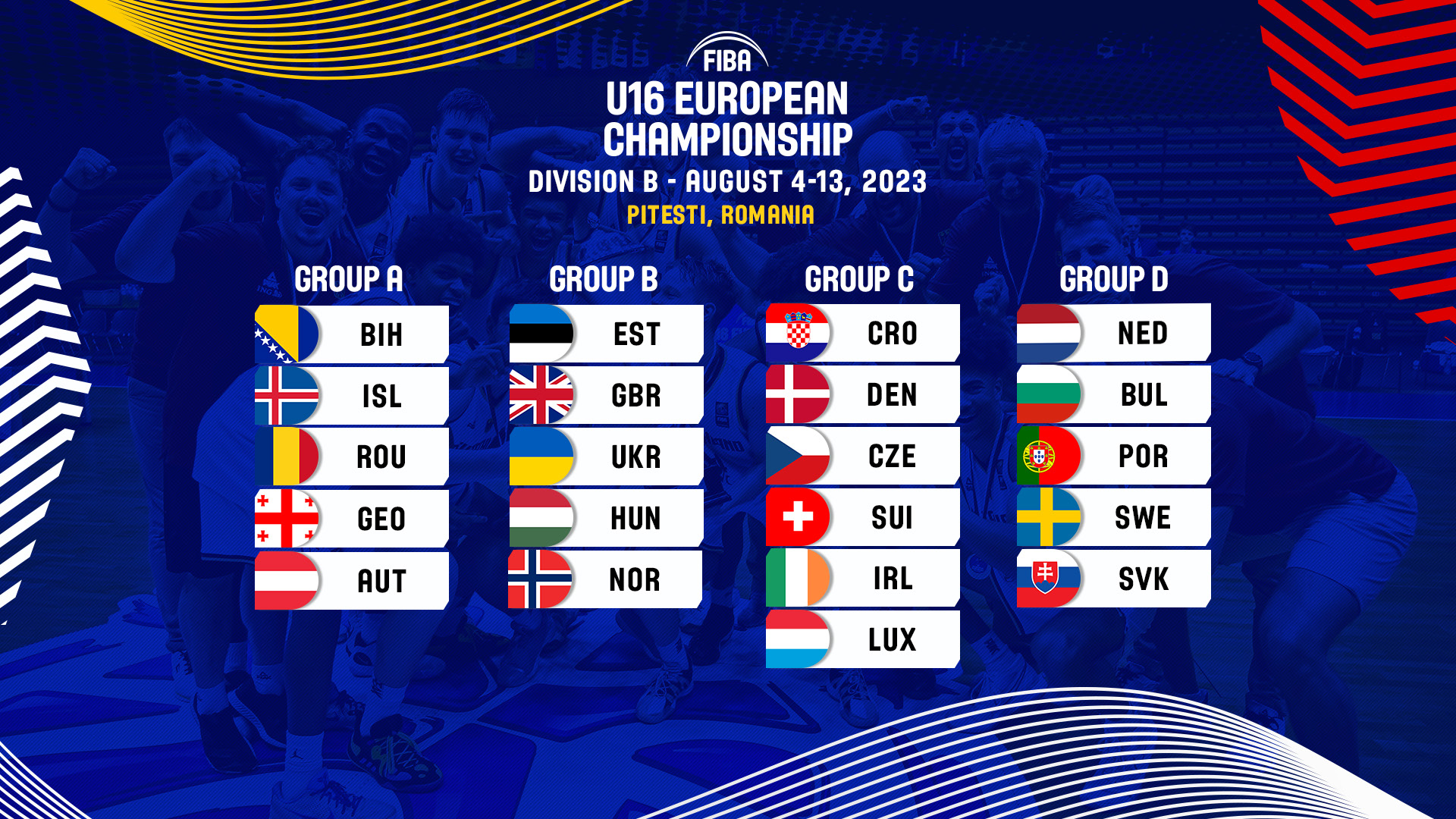 ---
Team: U18 Women
Head Coach: Tommy O'Mahony
Division: 'B'
Dates: June 30th – July 9th
Location: Sofia, Bulgaria
Opponents: Bosnia & Herzegovina, Great Britain, Norway
2022 Finish: 9th ('B' Division)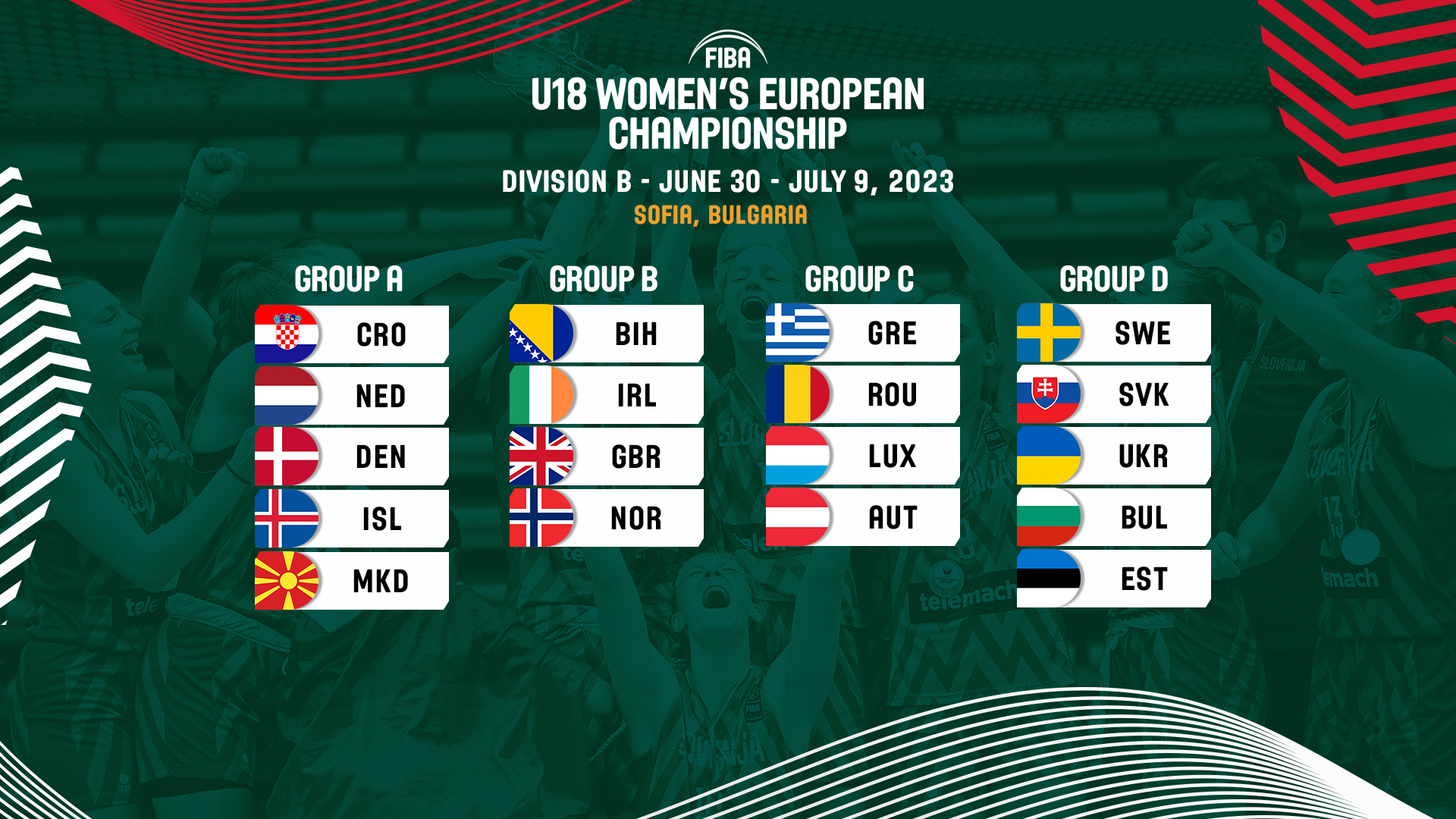 ---
Team: U18 Men
Head Coach: Paul Kelleher
Division: 'B'
Dates: July 21st – 30th
Location: Matosinhos, Portugal
Opponents: Netherlands, Estonia, Ukraine, Romania, Kosovo
2022 Finish: 20th ('B' Division)
Following the draw, head coach Paul Kelleher said:
"The draw is always an exciting time. It's when it becomes a little more real that the international campaign is beginning. It was great watching the draw as a group and excitement of where we may land and who we will play in the pool phase. All the pools are tough, and we have a tough one again this year coupled with a number of federations who have placed really well over recent years. But we will prepare as well as we can, through the 4-Nations, preparation games and into the European Championships."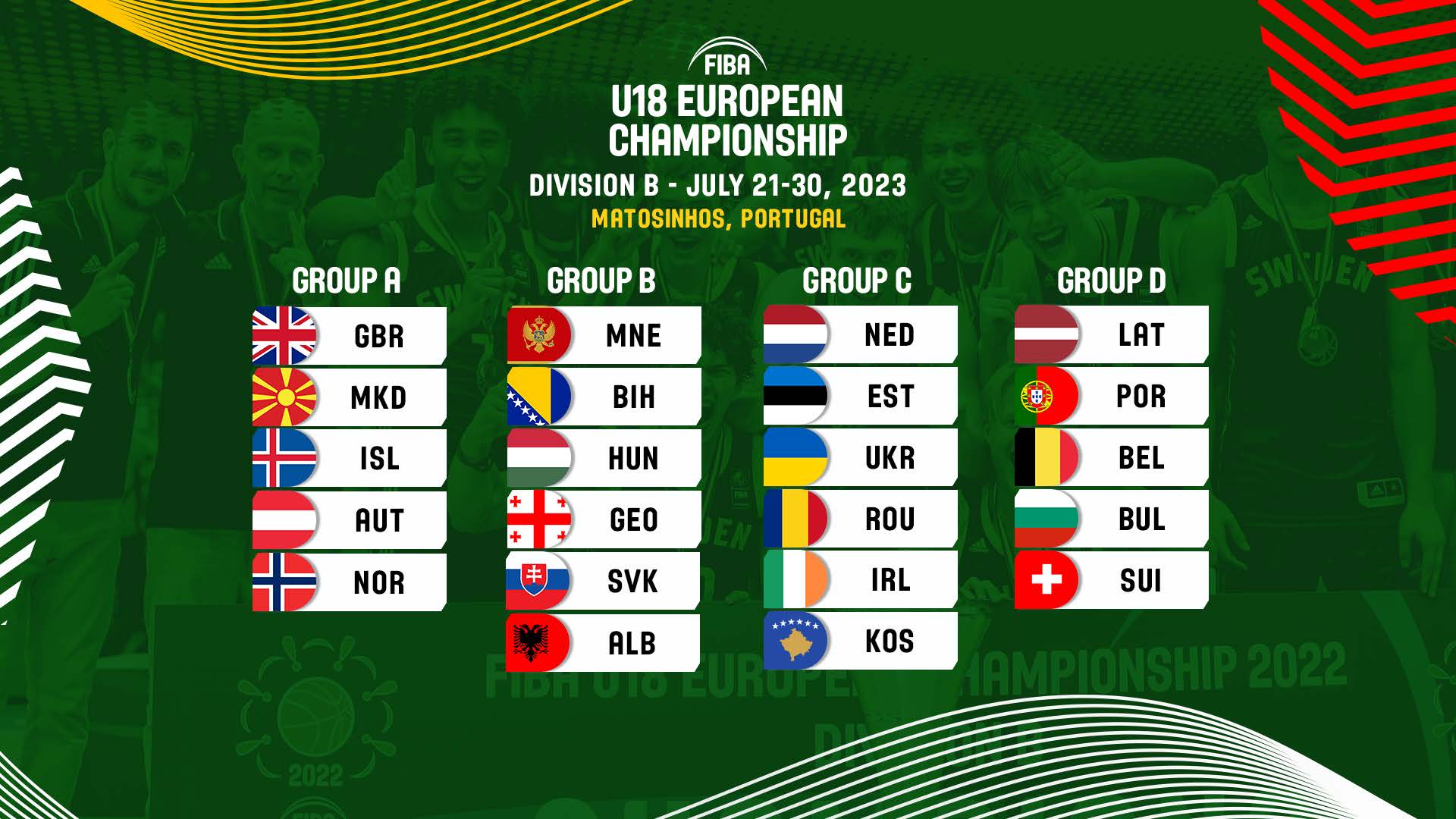 ---
Team: U20 Women
Head Coach: Karl Kilbride
Division: 'B'
Dates: July 28th – August 6th
Location: Craiova, Romania
Opponents: Romania, Greece, Georgia
2022 Finish: 16th ('A' Division)
Reacting to the draw, head coach Karl Kilbride said:
"The draw is always a really exciting milestone, knowing that the summer is just around the corner. It's also great for focusing the mind - we know who our opponents are now and who is standing in the way of the goals we're trying to achieve. We have what's on paper, a fairly tough draw, but luckily basketball isn't played on paper. And with the level of talent available to us this year, we're going in as confident as we've ever been. We're really excited for the summer ahead."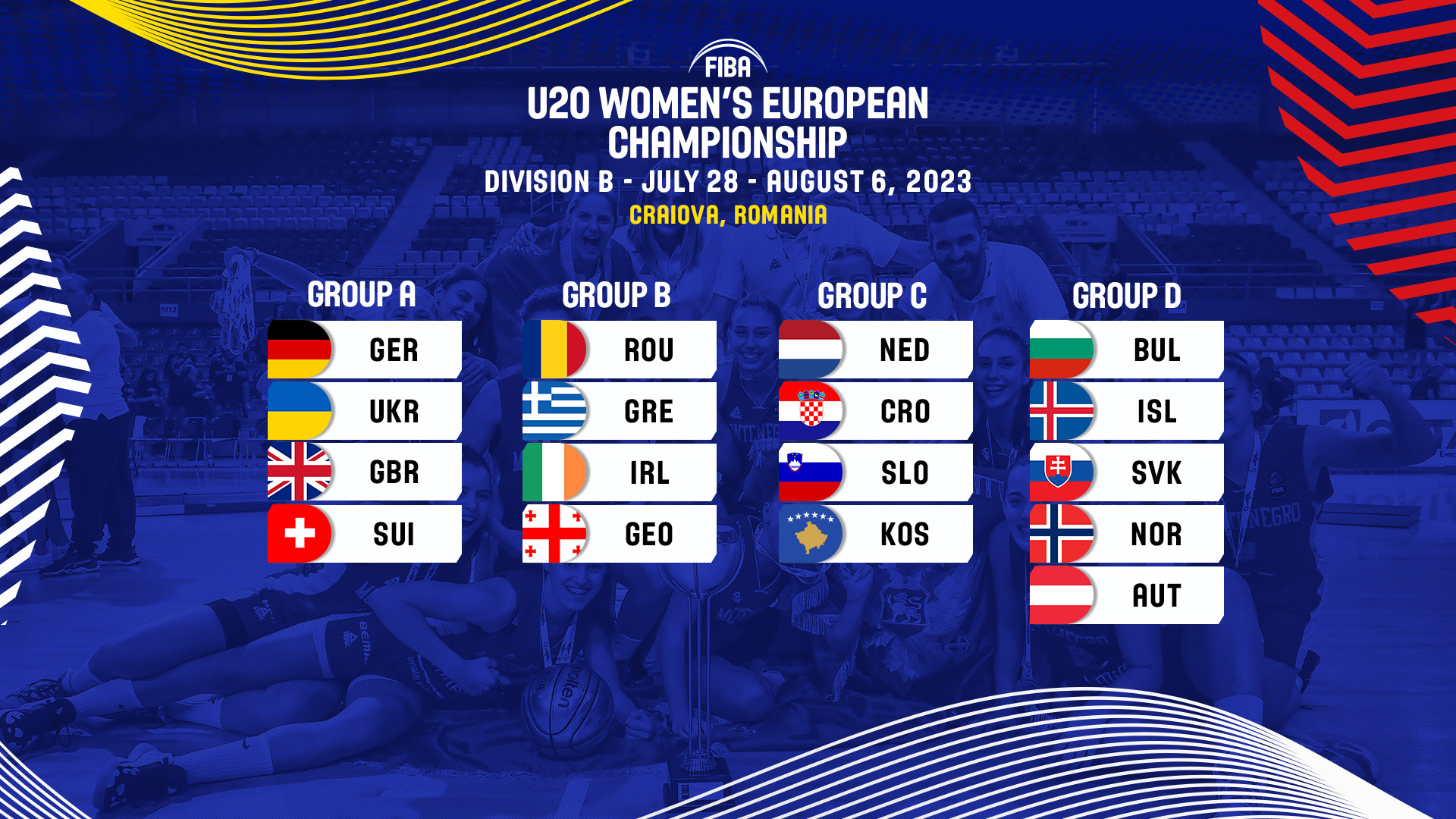 ---
Team: U20 Men
Head Coach: Thomas Walsh
Division: 'B'
Dates: July 7th – 16th
Location: Skopje, North Macedonia
Opponents: Czech Republic, Bulgaria, North Macedonia, Slovakia
2022 Finish: 9th ('B' Division)