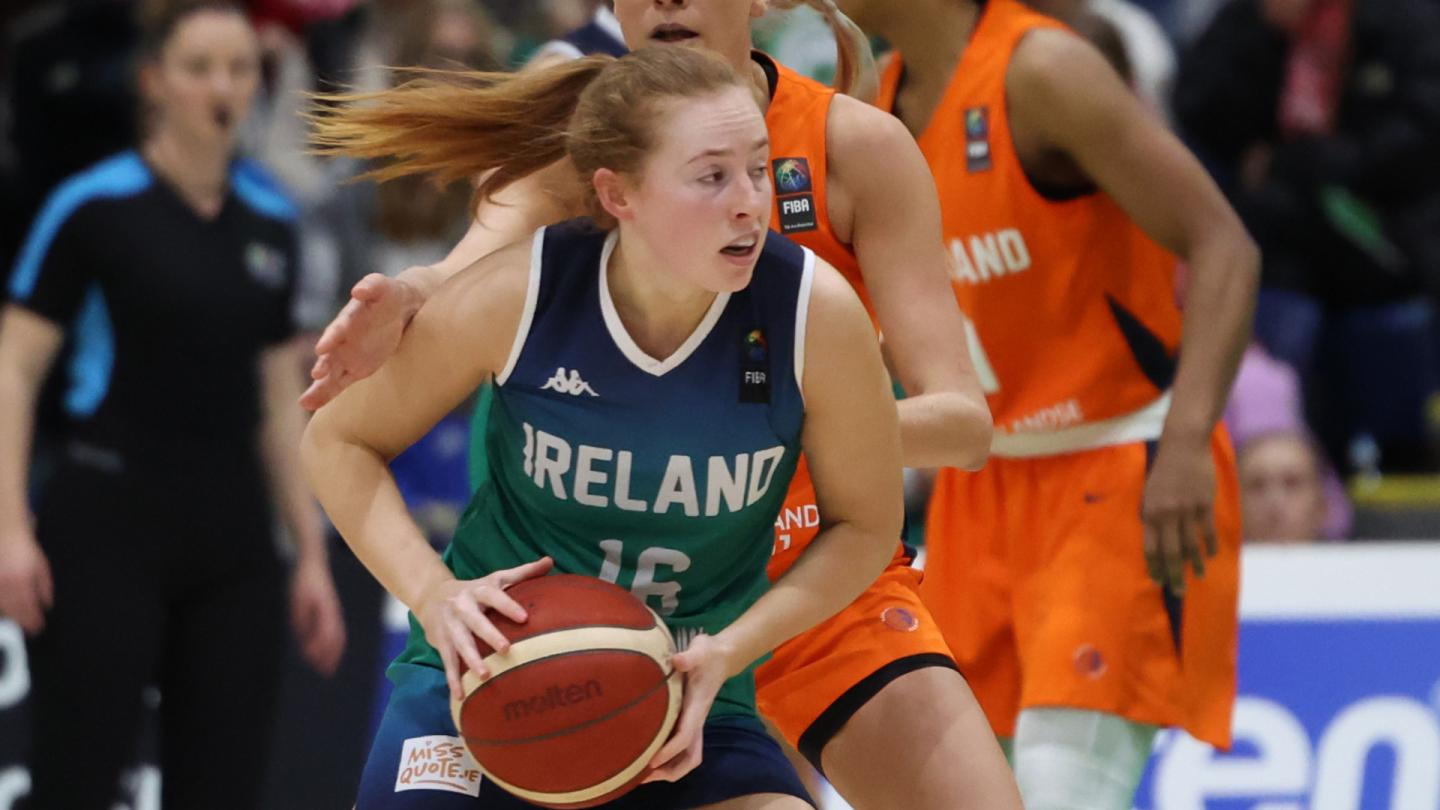 Nov 10 2023
MissQuote.ie proudly support Ireland women's team as pre-game entertainment announced for France game
As a proud sponsor of Basketball Ireland, the MissQuote.ie Super League and MissQuote.ie Division One, MissQuote.ie are thrilled to be supporting our incredible Ireland women's squad as they prepare to take on world number 7 France in the FIBA Women's EuroBasket 2025 Qualifiers this weekend!
As part of Sunday's matchday build-up the MissQuote.ie team will be there, along with the FM104 Roadhog, which will be broadcasting live from the National Basketball Arena from 1-6pm. Fans at the game will also have the chance to win a one-of-a-kind signed jersey by the Ireland women's squad. A photo booth will proudly display the InsureMyVan.ie Super League trophy and MissQuote.ie Super League trophy, offering the perfect backdrop for capturing memories. And of course, there will be plenty of freebies and entertainment to keep you energised before the game begins!
Join us at the National Basketball Arena this Sunday to show your support for our talented squad, witness their skills first-hand and cheer them on!
You can stay up to date with all the latest news and updates from MissQuote.ie by following @MissQuote.ie on Instagram. And for loyal Basketball Ireland members, don't forget to check out exclusive MissQuote.ie car insurance deals here.
This is a game you won't want to miss. See you at the National Basketball Arena on November 12th!