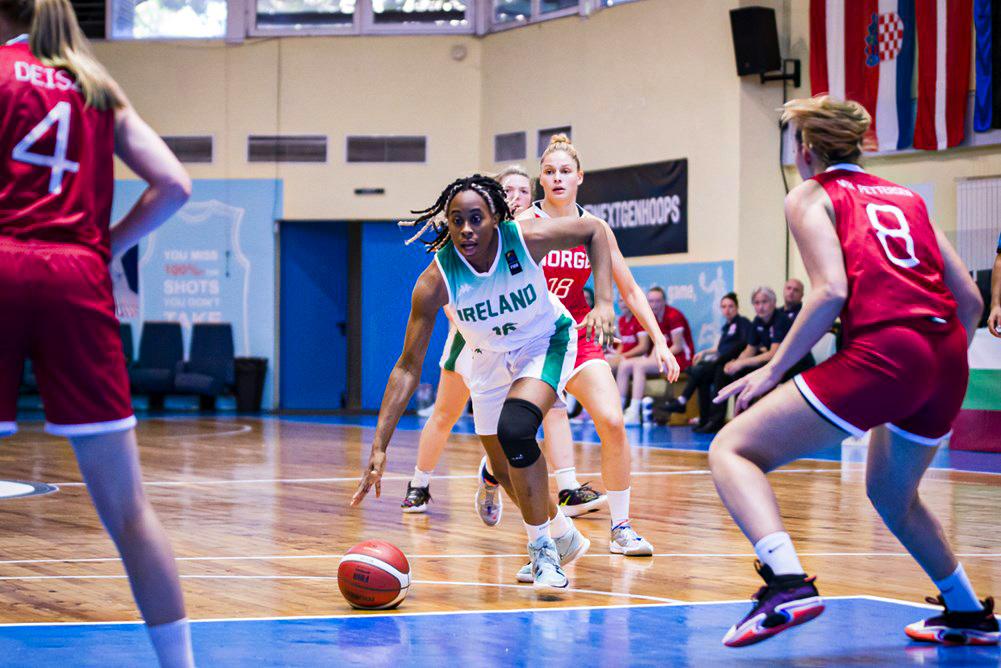 Aug 05 2022
Ireland U18W begin FIBA European Championship classification phase with convincing victory over Norway
It was a convincing victory for the Ireland U18 women's side against Norway, coming out on top on a 75-50 scoreline.
After missing out on a quarter-final spot by a mere point, Tommy O'Mahony's side were first out of the blocks, starting off with an impressive 32-9 first quarter. Erica Egan had the golden touch towards the end of the quarter, getting two three-point shots down in quick succession.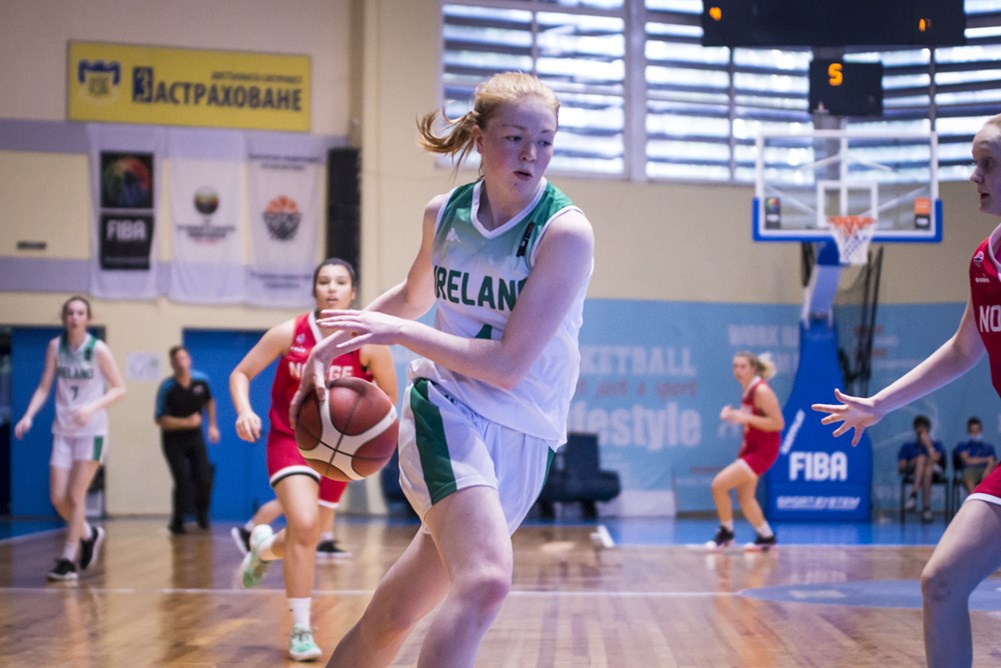 Maria Kealy
To their credit, the opponents battled back in the second quarter, but Ireland still showed their energy on the defence with Maria Kealy and Micaiah Fubara personifying that.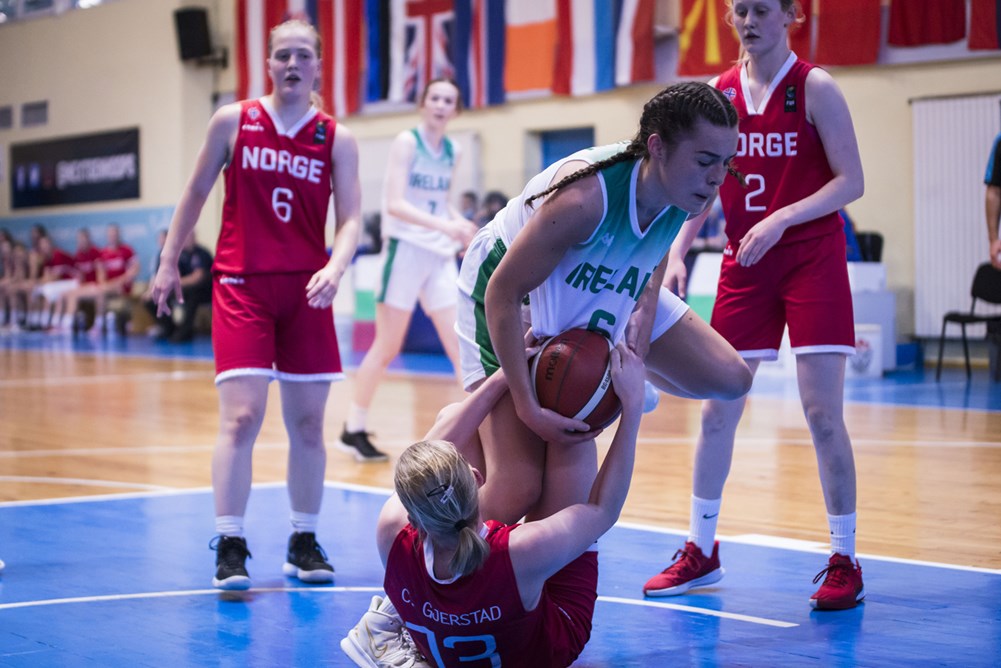 Sarah Hickey
As we have come to expect, Lucy Coogan and Sarah Hickey kept the scoreboard ticking over with 14 and 11 points, respectively. Coogan was wherever the action was all game and ended up with ten rebounds and four assists to add to her tally. Niamh O'Leary also got in on the scoring act with 12 to her name in as many minutes.
An injury to Caitlin Gloeckner was an untimely one, but the team performed strong until the end, winning the last quarter 21-10 to secure the victory.
Up next on Saturday, another classification game against Iceland at 18:30.
Ireland top-scorers:
Lucy Coogan 14 points, Niamh O'Leary 12 points, Sarah Hickey 11 points
FIBA U18 European Championship Result:
Ireland 75-50 Norway