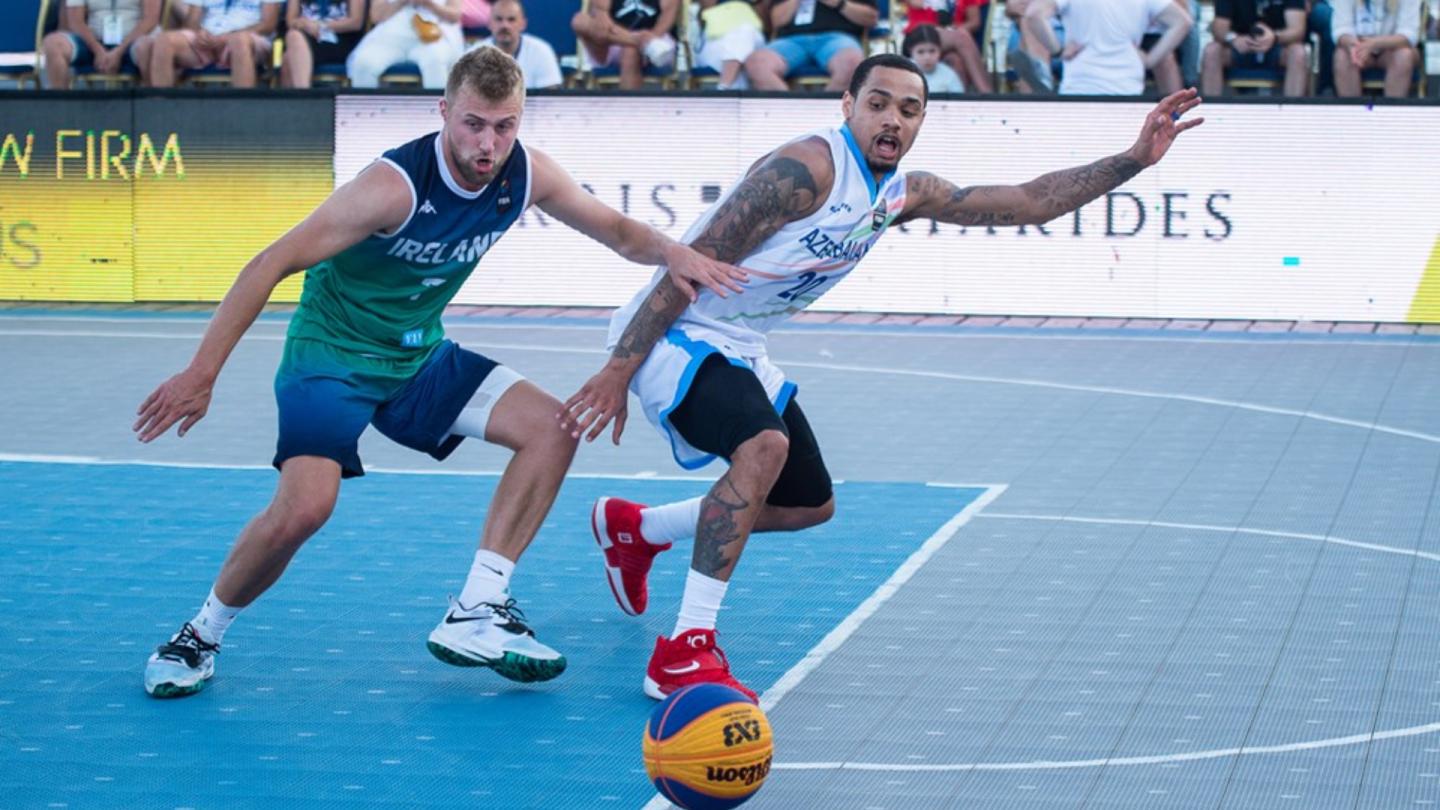 Mar 22 2023
Basketball Ireland to participate in U23 FIBA Nations League as part of new 3x3 high performance programme
Basketball Ireland is delighted to announce the commencement of a 3x3 high performance programme for the first time.
Since the inception of the 3x3 format on the international stage nine years ago, our teams have continuously outperformed our ranking, as well as nations operating on a much larger budget.
To bridge this gap, Basketball Ireland have been actively seeking high performance funding for our 3x3 programme, with the main aim being qualification for the Paris Olympics in 2024, but more realistically the Los Angeles Olympics in 2028.
The first part of this pathway involves men's and women's teams being entered into the FIBA 3x3 Nations League, which is an U23 competition that runs between April and October 2023.
The benefits of our participation at this level include a large increase in ranking points available to our international teams. This is vital as we aim improve our standing in FIBA's 'Continental' and 'World' rankings, which will in turn increase our chances of qualifying for major tournaments such as the World Championships and the Olympics qualifying events.
If you want to learn more about the competition and how it operated in 2022, you can do so on FIBA's website here.
---
Format
Two 'triple stop' tournaments
Teams travel to a designated venue to play three tournaments at the same venue on three successive days. This occurred twice during the season which took place between May and August.
The finals, for the countries that qualified, were held in the middle of September.
The draw hasn't taken place for the 2023 competition yet, so the exact dates and venues are yet to be confirmed.
---
Regulations
Men and women interested in being considered for selection must be under the age of 23 as of midnight, December 31st 2022.
You can express your interest by completing this form:
Depending on the volume of applications, players will be asked to attending training sessions where the final squad will be selected.
Not all players will be selected to attend trials.
This will be determined on previous experience, standard of play and eligibility to play for Ireland.
Anyone wishing to play for Ireland must hold a valid Irish passport.
Players living outside of Ireland will be considered for selection.
---
Participation in this elite performance programme involves playing at the highest level of European 3x3 basketball in this age group, thus significant commitment will be required if you wish to be part of this squad. Prior playing schedules and commitments of players can be worked around. This programme will run in conjunction with our other national team programmes.
Under 17 FIBA Europe Cup team information will be announced in the near future.