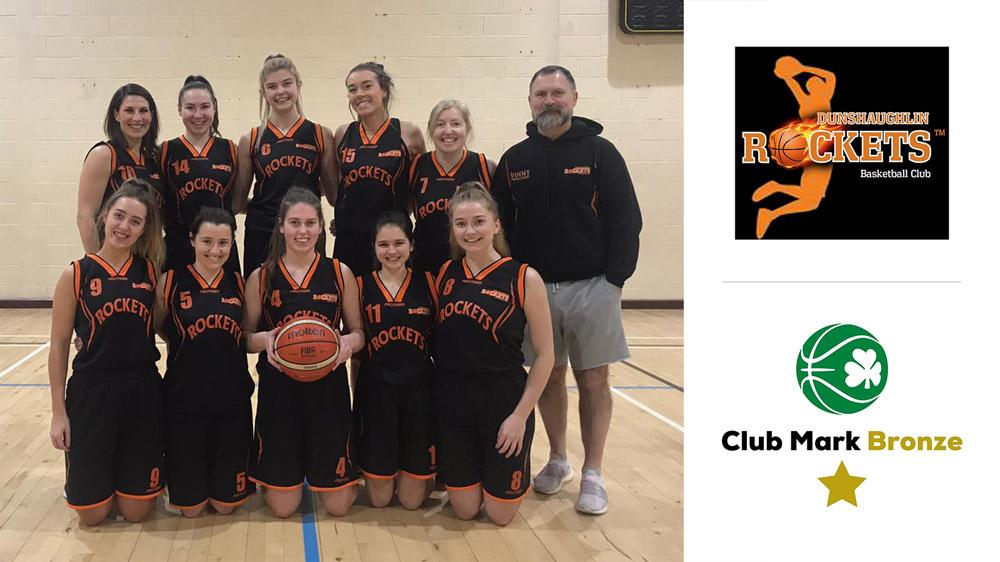 Oct 26 2021
Bronze Club Mark Awarded - Dunshaughlin Rockets
Congratulations to Dunshaughlin Rockets who are the latest club to be awarded the Bronze Basketball Ireland Club Mark. We caught up with Dunshaughlin Rockets basketball club Vice – Chair Barbara Larkin to talk about the club and the award.
Q1. What made you want to try and achieve the Basketball Ireland Club Mark?
We are very lucky in that we have always had a very proactive Committee who, over the past few years, have prioritised good governance and best practice. We embraced the Bronze Club Mark process to achieve validation for their hard work and effort and to provide reassurance to our club members.
Q2. How did you find the Basketball Ireland Club Mark process?
We found the process very straightforward. We reviewed what we had in place and made amendments and additions where necessary. The templates and tutorials available from Basketball Ireland were a very useful reference resource. Any issues or questions we had were dealt with promptly by Development Officer Paul Carr.
Q3. Can you tell us a bit about your club - how many teams do you have, when the club was founded and some achievements/highlights?
We were founded in 2004 by two local women Mary Fitzmaurice and Caroline Bedford. Initially the club catered for girls only but as more volunteers came on board we were able to expand in 2006 to include some boys teams. We compete in the North East Basketball League. We now have over 200 members with waiting lists for most of our teams. Our members range from 5-year-old "dribblers", up to senior men/women and our Ladies' social basketballers. We have had many on-the-court highlights over the years. Off the court we are particularly proud to see players progress on to volunteer roles within the club and the basketball world in general.
Our greatest ambition/achievement is to instil a lifelong love of basketball into those we introduce to the sport.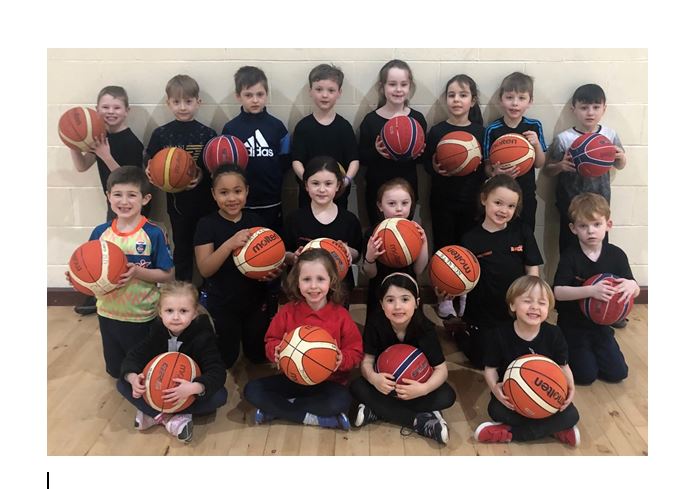 Dunshauglin Rockets 'Dribblers'
Q4. What challenges do you face in the club if any?
As our catchment area continues to grow, a major challenge for us at the moment is trying to accommodate all those wishing to join our club – additional gym time and space, coaches, volunteers etc.
Q5. What difference is the Basketball Ireland Club Mark going to make for your club?
Getting this award is a great morale booster for our club as we head into the new season. It is evidence that our policies and procedures have passed an external evaluation.
Q6. Do you think you will engage with the Club Mark system and achieve all the way up to Platinum Club Mark? If so, what do you need to do to get your club to this stage?
Achieving the bronze mark has energised the club committee and we would now like to progress through the various levels. In the short term we will focus on the level 2 Silver Club Mark. We are already looking at our structure and development, so going for the silver award will tie in with that.
Q7. What are the goals for the season ahead?
Like most other sports teams, our main goal for the season ahead is to get back playing competitive basketball in a safe environment. We also intend to prioritise in-house training for coaches, Referees and table officials.
Q8. What would you say to other clubs thinking about getting involved in the Basketball Ireland Club Mark?
We would say go for it! It's an excellent opportunity to take the time to stand back and look at how you are doing things, maybe question some of your processes and look at where improvements can be made. Then make these changes within the framework of supports provided by Basketball Ireland.
Interested in the Club Mark?
If your club would like to apply for the Basketball Ireland Bronze, Silver, Gold or Platinum Club Mark awards, check out all the details here, or please email Basketball Ireland Leinster Development Officer Paul Carr at pcarr@ireland.basketball.