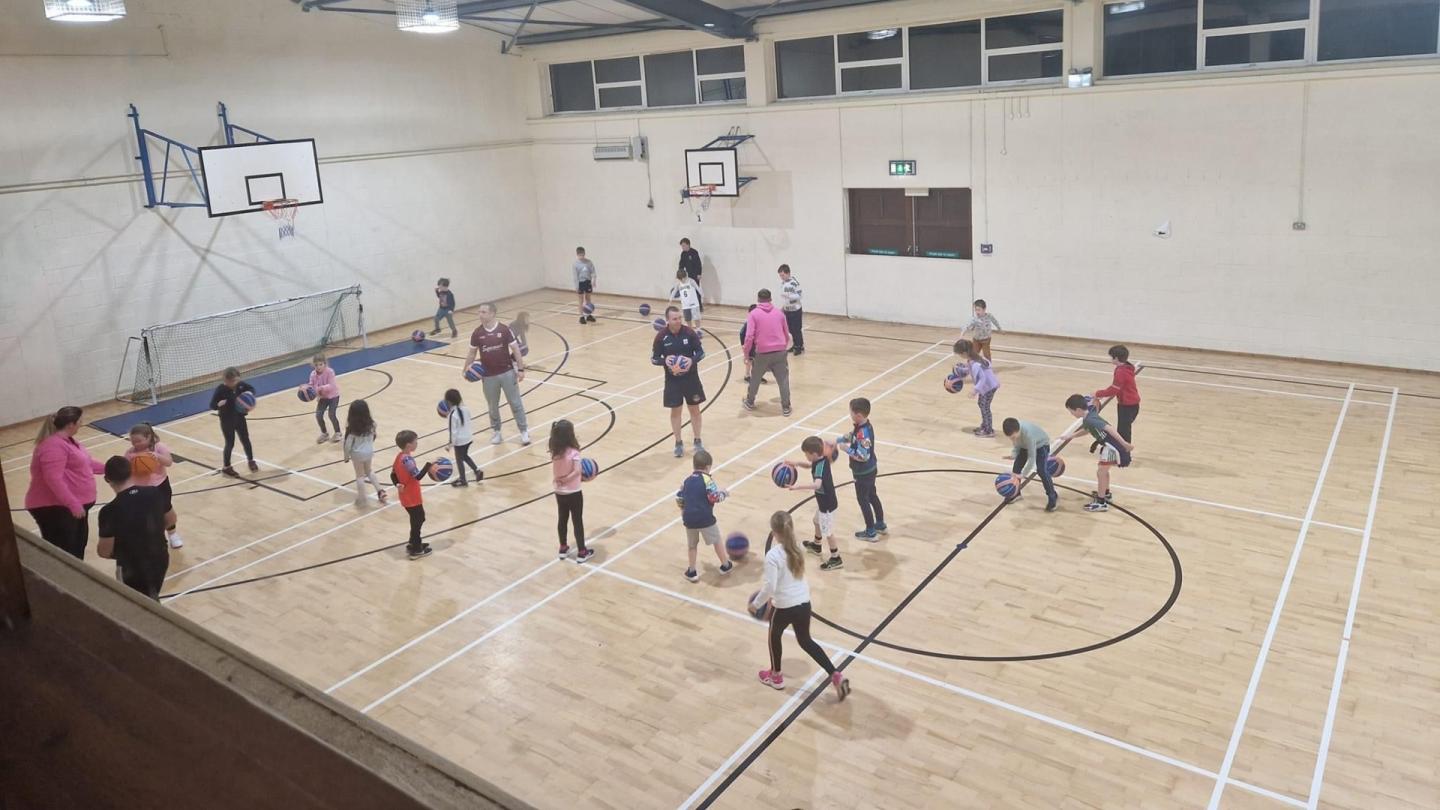 Nov 11 2022
New Basketball Club formed in Co. Galway
Milltown Basketball Club is based in the Village of Milltown in North Galway on the Galway-Mayo border.
A town steeped in GAA History and has now embarked on a new endeavor in Basketball. We are blessed to have great facilities in our community centre and our club would not be in existence without all the trojan work our community council has done over the years.
The idea for a club stemmed from the GAA juvenile coaches looking for something to help our kids for the winter. A phone call later to Mike Murray and not long after a meeting to gauge the interest in the locality was arranged. To say people came from near and far is an understatement. A very positive reaction and an open day arranged to show everyone what it would look like.
Again a huge turnout one Saturday which proved without doubt there was a need to get a club up and running.
Long story short, after many meetings, committee meetings, Zoom calls,Phone calls,Online registration, Insurance calls etc we finally got our club registered and set up.
Monday the 7th November we had our first session with 6 - 8 yr old boys and girls. Over 30 registered and turned up with no clue as to what it was all about. They left with red faces and a smile. Reports from the local schools are that by the weekend the number of basketballs brought to school outnumbered soccer and Gaa balls. How long that will continue no one knows.
By Thursday 11th November over 130 kids and Adults took to the court in a small village in north Galway. They came from Irishtown, Claremorris, Ballindine, Kilconly, Garrafrauns, Cortoon, Tuam, Dunmore and many more. Our job now is to make sure they have the best experience possible. We are so lucky to have received an innovation grant and gear voucher from Basketball Ireland. This will help us get the best coaches for our kids and enable us to concentrate on growing and consolidating our numbers.
The community along the N17 has really put their shoulder to the wheel for this club. Our hard working committee has worked so hard to make sure we did this properly. We will still need lots of help to make this a success long term but the support from Mike Murray and Basketball Ireland I have now doubt we will be a success.
Basketball Ireland's Development Officier for Galway Mike Murray said
It's great to see a new club in Milltown, the enthusiasm and effort shown by the committee to get the club up and running is admirable and will only add to what already is a really tight knit community. Long may it continue.