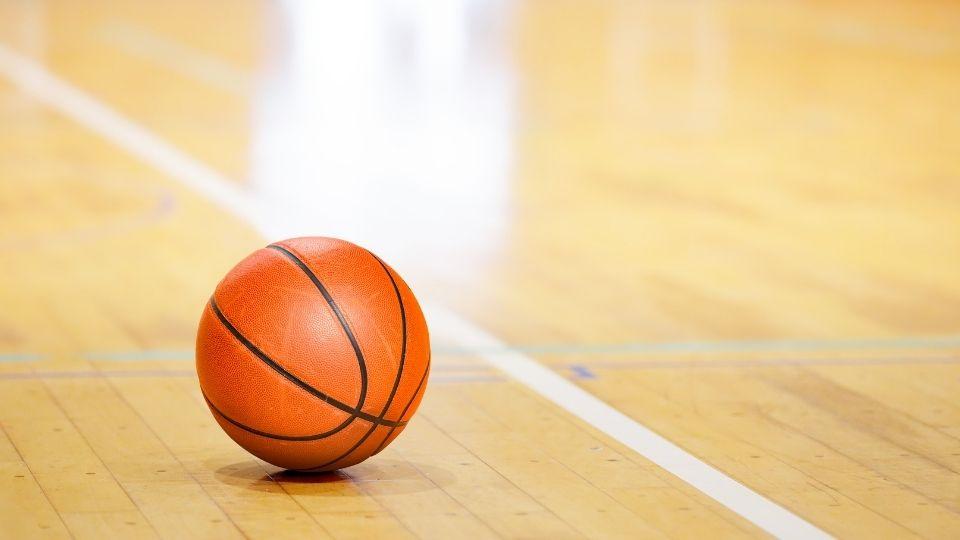 Nov 29 2021
Ireland U17 girls panel selected by head coach Flynn
Adrian Flynn, Head coach for the Ireland U17 girls team, has made his final panel selection for the 2021/2022 season. 28 players have been selected, with a further 10 players, who were unable attend the original trials, invited to attend the next training session.
Head coach Adrian Flynn has praised the standard they witnessed in trials:
"We had a very competitive trial with a high standard of players and good quality games. As always in these situations, selection was very difficult, and we chose quite a big initial squad with lots of ability and strong personalities. There were a number of players with real potential who narrowly missed out and we know they will be back in future seasons pushing for selection. We are open to adding players to the group during the season if they are playing exceptionally well, so I would encourage club coaches to get in touch."
Invited to attend next session:
| | | | | |
| --- | --- | --- | --- | --- |
| First name | Last name | DOB | Position | Club |
| Alannah | O'Connell | 2005-07-17 | Point Guard | Templeogue / Mount Sackville |
| Aoibheann | Dalton | 2005-06-02 | Shooting Guard | Portlaoise Panthers |
| Bree | Shelley | 2005-06-18 | Shooting Guard | Killester BC |
| Emma | McBrien | 2005-06-29 | Shooting Guard | Belfast Star |
| Georgia | Munnelly | 2005-09-10 | Shooting Guard | Liffey Celtics |
| Grace | Prenter | 2006-12-05 | Point Guard | Meteors / Mount Anville |
| Leah | Horan | 2006-12-04 | Forward | Belfast Star |
| Matea | Jurincic | 2006-08-29 | Centre | Fr.Mathews |
| Niamh | Fallon | 2005-02-11 | Shooting Guard | Liffey Celtics |
| Niamh | Collins | 2005-04-24 | Shooting Guard | Tralee Imperials |
Ireland U17 girls panel 21/22:
| | | | | |
| --- | --- | --- | --- | --- |
| First name | Last name | DOB | Position | Club |
| Ruth | O'Brien | 2005-03-07 | Shooting Guard | Portlaoise Panthers |
| Ailbhe | Ryan | 2005-03-01 | Forward | Meteors BC |
| Aimee | McGrane | 2003-05-02 | Forward | Templeogue |
| Ava | Gilleran | 2005-04-24 | Forward | Meteors Basketball Club |
| Danica | Stankovic | 2005-03-20 | Point Guard | Ongar Chasers |
| Eleanor | Fitzsimons | 2005-04-29 | Shooting Guard | Killester |
| Ella | Downey | 2005-10-23 | Shooting Guard | Bantry Basketball Club |
| Ella | O'Sullivan | 2006-08-03 | Point Guard | Donoughmore |
| Ella | McNulty | 2005-12-13 | Shooting Guard | Portlaoise Panthers |
| Ellie | Dowling | 2005-09-15 | Shooting Guard | Kilkenny Stars |
| Emer | Dunne | 2005-12-31 | Forward | Clonaslee BC |
| Emily | Brady | 2005-11-29 | Shooting Guard | Kubs Basketball Club |
| Jessica | O'Shea | 2005-09-21 | Forward | |
| Jodi | Geaney | 2006-07-06 | Shooting Guard | Meteors |
| Katie | Walsh | 2005-02-13 | Point Guard | Liffey Celtics |
| Katie | O'Sullivan | 2005-11-26 | Point Guard | Ongar Chasers |
| Katie | O'Driscoll | 2005-01-21 | Forward | Skibbereen Eagles/Sacred Heart Secondary School Clonakilty |
| Katie | Trainor | 2005-01-22 | Shooting Guard | Ulster University Tigers |
| Katie | Murphy | 2005-07-15 | Forward | Ongar Chasers |
| Kenzi | Francis | 2005-05-18 | Shooting Guard | Liffey Celtics |
| Lilly Anne | wheelock | 2005-03-20 | Centre | Fr. Mathews |
| Niamh | Kennedy | 2005-03-08 | Point Guard | Titans |
| Priya | Doyle | 2005-12-28 | Shooting Guard | Liffey Celtics |
| Rebecca | Murphy | 2005-01-18 | Point Guard | Carrigaline basketball club |
| Ruth | Gallagher | 0 | Forward | |
| Sophia | Brennan | 2005-03-25 | Point Guard | Killester |
| Teigan | McGonagle | 2005-03-16 | Point Guard | Liffey Celtics |
| Zara | Troy | 2005-12-02 | Point Guard | Malahide |