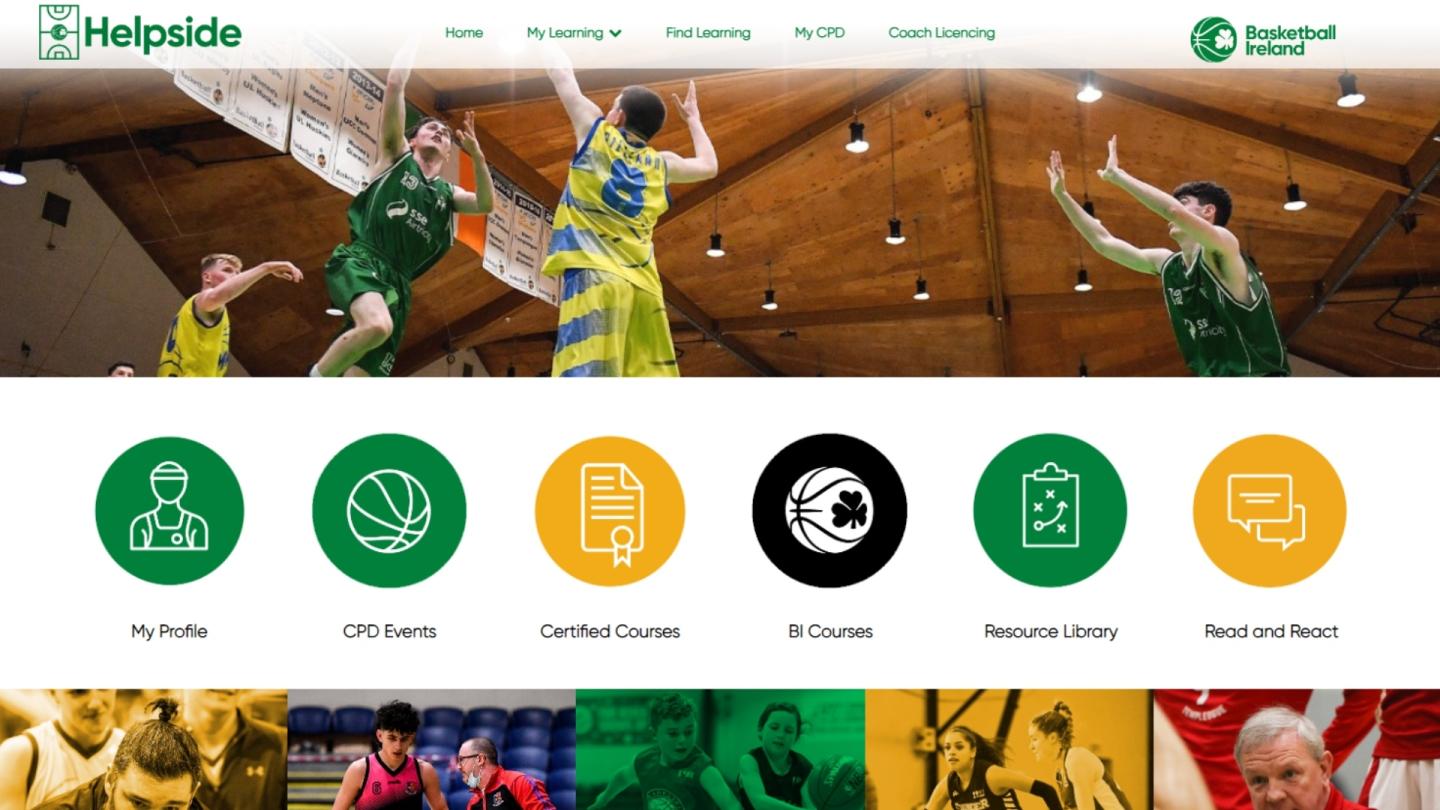 Mar 10 2023
Basketball Ireland launch dedicated forum for female players, coaches and officials called 'She Says'
Basketball Ireland is pleased to launch a dedicated forum for female players, coaches and officials on our learning management system Helpside, entitled 'She Says'.
'She Says' will act as a space to share experiences, ask questions and interact with their peers, with the ultimate aim to promote the continued growth and accessibility of women's basketball and create an open dialogue between participants at all levels of the game.
Basketball Ireland's Women in Sport lead, Erin Bracken, said: "This forum is a result of direct feedback from women in the community, collected during strategic planning for our 'Women in Sport' programme. I'm very excited to see it come to fruition. Helpside has been a great learning tool for coaches, so hopefully creating a dedicated female forum will be a success in encouraging more women to put themselves out there."
Basketball Ireland's Helpside platform launched in February 2022, serving as a one-stop shop for coaching courses, a video library of drills and the 'Read and React' section, which allows coaches of different levels and experience to ask questions and share ideas in order to improve their knowledge of basketball, making it a very popular tool for people involved in the sport at all levels throughout Ireland.
Basketball Ireland's Online Learning Manager Niall McDermott added: "Our new forum 'She Says' is a key addition to the Helpside Learning Management System. We hope female members from grassroots to high-performance find it a useful resource and help build an inclusive Basketball Ireland community for women. I'd encourage everyone to get involved and we would love to hear any feedback on how it could be improved and what features we could add in the future. Login, leave a post and let us know what you think."
Basketball Ireland encourages all female members to become part of the community by joining the 'She Says' forum through the following link: https://helpside.ireland.basketball/totara/dashboard/index.php?id=36