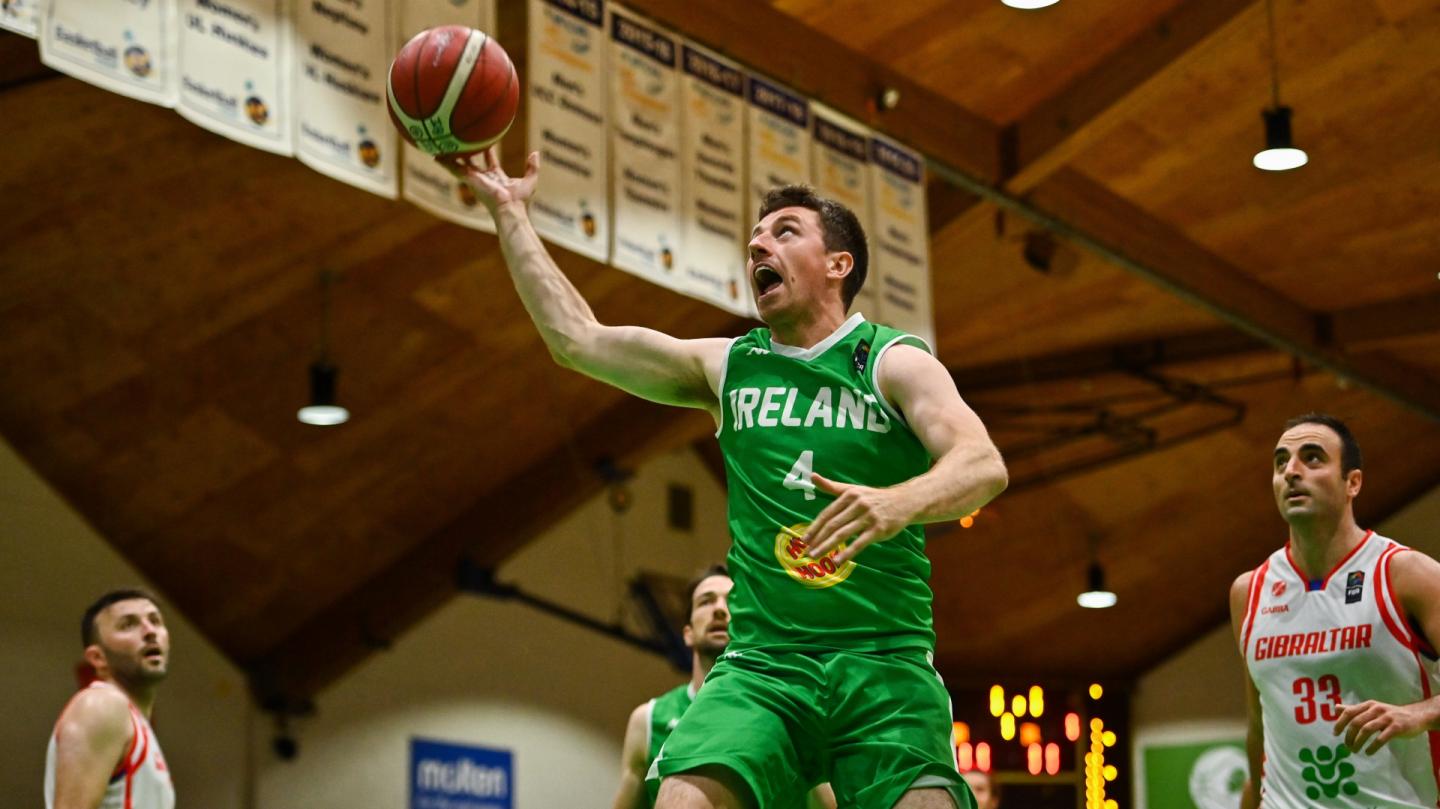 Sep 24 2021
The Big Interview - Adrian O'Sullivan
For the next instalment in our Big Interview series we sat down with Adrian O'Sullivan. Following a summer that saw him winning the European Championship for Small Countries, he's looking forward to a season back with his childhood club in Ballincollig.
So Adrian, firstly congratulations on winning the FIBA European Championship for Small Countries this summer, can you sum up what the experience was like?
"Thanks a million. It was a great experience. Wearing the Irish jersey is always an incredible honour and it was amazing to be a part of a very talented and hard working group of players and staff. Experiences like that don't come around very often and I am really glad we played the way we did."
Obviously the tournament was held behind closed doors, can you give us an insight into what it was like living and playing inside the bubble for the week?
"Obviously playing behind closed doors was a shame when on home soil but it is the world we're living in at the moment. The bubble was not as challenging as I had thought it was going to be. Our days were more or less full between training, meals, video and some gym sessions so when we did get our down time it was welcomed. It brought us together and we became a very tight-knit group very quickly which I felt showed on court throughout the tournament."
You entered the tournament off the back of a season with Aquimisa Carbajosa in Spain. Several leagues, including our own domestic league here, were suspended due to Covid restrictions. How much of an effect do you think continued play throughout Covid had in comparison with players from suspended leagues, entering the international tournament?
"I felt naturally the players who played throughout last winter were sharper toward the beginning of our program and it may have been obvious who had been playing but honestly by the time the tournament came around our Superleague players and coaches were ready. There was a lot of training throughout the summer with some midweek as well as weekend sessions in Dublin and the commitment of the players and staff to be as sharp as possible come tournament time was great. I think credit goes to our staff for our preparations, our players who hadn't played in a full season were ready."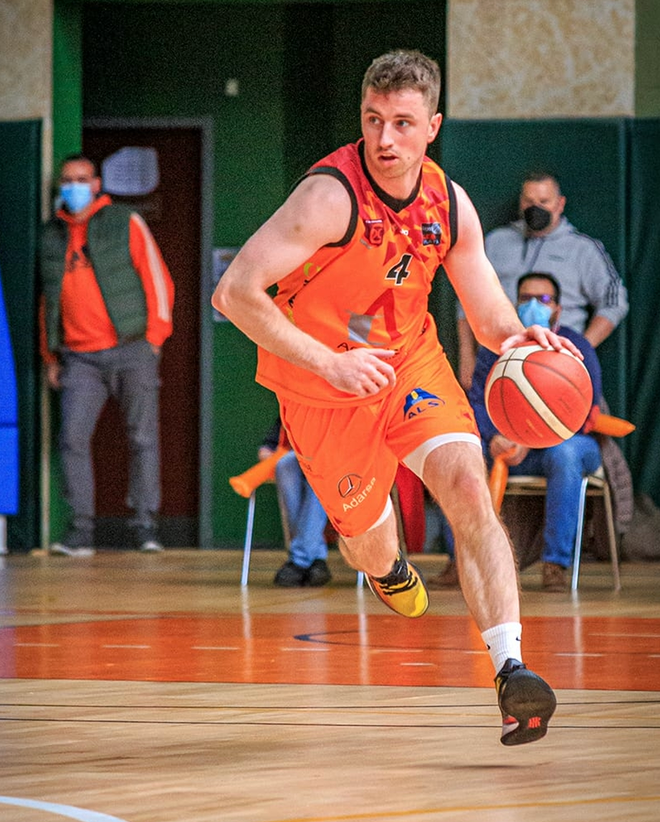 Last season with Carbajosa was not your first abroad, following seasons in Germany and the UK with Bramsche Red Devils and Reading Rockets respectively. Having played in different systems in different countries, how much have you had to adapt your game year on year? Do you see many differences in the style of play between the different countries?
"There were definitely some different styles of play but at the end of the day I didn't change who I was as a player too much. The pace in the UK was much higher than in Germany, having said that the German league was more physical than the UK. In Germany they ran their offenses right through and made you play defense for all 24 seconds whereas in the UK it was take the first shot you get and there was a lot of 1v1 play with some great athletes. However, when I got to Spain it was a higher level and a mixture of both a high pace and very physical players. I had to adapt and just be smart and read what was in front of me but I didn't necessarily change my game a whole lot. I tried to take something from each year and each league in order to improve as I went."
You first signed on with Carbajosa during the pandemic, how did you find settling in to new surroundings in a new city in the midst of a lockdown?
"At the time I signed there were no vaccinations being rolled out so the moving country like I had previous was more long winded but when I did touch town I settled in very quickly. With so much training and being tested once and often twice a week it felt like we were in a kind of bubble for the season. The covid situation was much better in Carbajosa (salamanca) than what it was back in Ireland throughout the winter so I didn't get home for Christmas but getting out of the house and visiting different parts of Spain was doable on our days off which was great."
For the latter part of last season, you had Ireland international team-mate Jordan Blount at Carabajosa. What was your relationship like prior to him joining the club, and in what ways do you think playing together at club level benefitted your play on the international front?
"I've known Jordan since we were very young having both grown up in the basketball community in Cork and we had played together previously on Irish teams. However, living with him for a few months and training with him every day brought us closer together and we figured one another's tendencies out very quickly which was huge for us heading into our bubble in Dublin. Jordan is a very talented player as proved in our tournament and I know I have his trust on the court and Carbajosa was definitely a huge part of that."
It was recently announced that you'll be back in Ireland playing with your childhood club in Ballincollig this season, how did that move come about and how excited are you to get back there?
"Ballincollig is where I grew up, it's where I went to school and it's where I started my basketball career and it was always in my head that I would come home to play here again, I just wasn't always sure when that would be. It's been 10 years now since I last played for the club when I left for Prep school in New York and since then I have lived in 4 different countries excluding Ireland so I felt the time is right to give back to the club that gave me so much over the years. I'm really excited to be back and really looking forward to playing with some of the lads I grew up with."
You'll have the chance to play alongside your brother, Ciaran, with Ballincollig this year. How much did the opportunity to play together at the top level influence your decision to sign on with the team?
"I've been very lucky to have played with Ciaran at the international level as well as the Superleague for a few years before I left cork again. It's always been very enjoyable to compete alongside him. With their performances in the national league over the past couple of seasons they have made the step up to the Superleague. When I planned on coming home I wanted to compete at that level, playing alongside Ciaran with our family club definitely makes that more exciting."
It will be Ballincollig's first season in the Super League, what kind of challenges do the team face heading into this season?
"Like any new team in any new league, it's a massive learning curve. We will be met with new challenges every week. There are some big names both individually and collectively that we will be up against all season long and there will be plenty of learning for our younger players but also our squad as a whole."
What's the mood like in the Ballincollig camp ahead of this first season in the top tier?
"We're extremely excited. There has been a huge amount of hard work gone into the club the last number of years and finally we're at the top level. The club is in a great position now with our underage players coming back to play and there is a buzz amongst them with a higher level of competition from around the country coming to play in Ballincollig week in week out. We hope to get the community behind us heading in to our first ever season in the Superleague."
Having had the opportunity to live and play in several countries, how vital do you think all of these different experiences have been in moulding you into the player you are?
"Moving away from home was definitely the best decision I could have made for my basketball career. I learned an enormous amount about myself as a player but also as a person. There were difficult challenges in each country I played in but I never moved away for it to be easy. I wanted to improve and I was constantly evolving and playing different styles of play under different coaches. I filled different roles for the different teams I played for but the one constant was always wanting more and seeking knowledge from the players and coaches around me."
What advice would you offer young players looking to play their trade abroad?
"I think constant hard work goes without saying. However, be realistic in your approach. Everything doesn't have to be constructed toward a "D1 scholarship to the states". There are other routes to be the player you eventually want to be. I never got my scholarship that I wanted and I didn't know it at the time but it was the best thing for me. Some years later here I am playing with teammates and against guys who played and fully deserved their D1, D2 and D3 spot but I've always said that if you keep your head down that your opportunity will find you and you will be able to write your own story. Never draw a finish line for yourself. Get out of your comfort zone, take risks, ask questions and always remember to have fun with it."