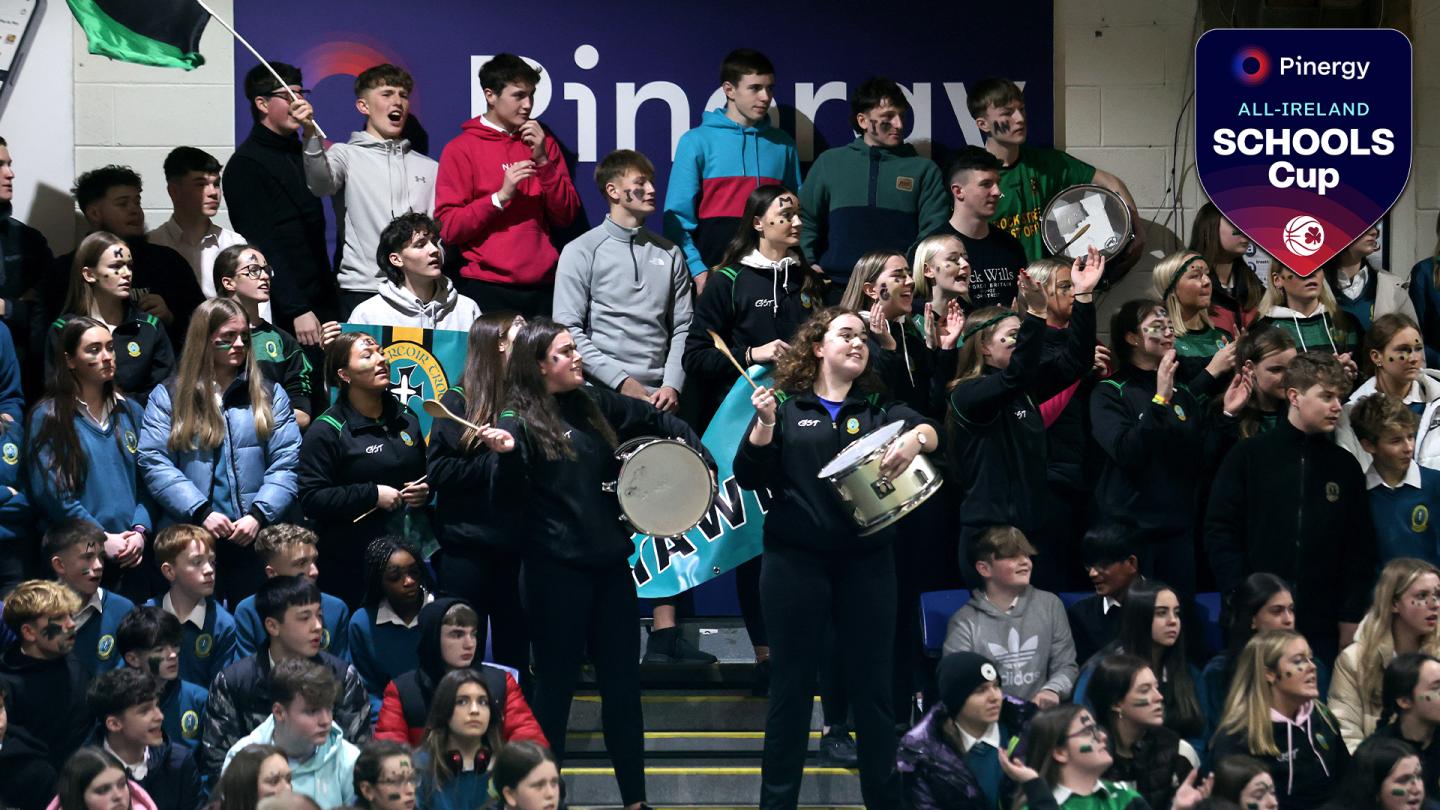 Jun 08 2023
Registration opens for 2023/24 Pinergy U19 & U16 All-Ireland Schools Cup
Preparations are underway for the 2023-2024 post-primary schools' season, with the Pinergy U19/U16 All-Ireland Schools Cup competitions open for entry.
As per previous seasons the A,'B' & 'C' competitions will be divided North and South to minimise travel. This will be based on entries received, so may not always be a straight split.
Entry into the competition will still involve significant travel and it's likely to be outside your region.
Speaking about the opening of the Pinergy All-Ireland Schools Cup entry, Basketball Ireland Head of Commercial and Brand, Bruce Wood said:
"We are delighted to see the Pinergy All-Ireland Schools Cup returning with registration now open, with 900 teams competing across boys and girls categories on the island of Ireland, culminating in the intense atmosphere of the National Basketball Arena in January, March and May. The reach of the competition grew further during the 2022/23 season, with finals broadcast live on basketballireland.tv and live scores provided on the Swish All Hoops app, demonstrating Basketball Ireland's commitment to development and growth of schools' basketball in Ireland."
Basketball Ireland's CEO John Feehan concluded:
Schools' basketball continues to thrive Ireland with the support of Pinergy, the participating schools, volunteers and professional staff who come together to make the Pinergy All-Ireland Schools Cup an amazing competition for both players and supporters. I always look forward to the skill, variety of colours and atmosphere on display at the National Basketball Arena during finals week. Best of luck to all those who register for the upcoming season.
Links to the online entry form can be found below. This is the only method of entry into this season's competition. The fee is €60 for boys and €60 for girls registration.
Please note the registration deadline has now passed.
Deadline for entry closed Wednesday 30th August 2023.

The form will be closed after this time, and entries will not be accepted.
---
Registration Links